Two years after quitting Bollywood, Indian actress Sana Khan has travelled to Makkah to perform her first-ever hajj pilgrimage.
Arriving Makkah on Sunday with her husband Mufti Anas Saiyad, emotional Khan shared a video on Instagram about the journey.
"Allah ka Ehsan, I don't have word to express my feelings," she said. "Can't wait to land there," Times Now reported.
📚 Read Also: Indian Actress Quits Bollywood for Islam
Taking the decision to quit showbiz two years ago, Khan deleted all Instagram photos linking her to this career.
Before this hajj, Khan had completed her three Umrahs post her marriage. She recently launched her own YouTube channel called Sana Khan Vlogs to document her travels.
In May, she dropped her first official vlog as an introductory video where she shared her trip to Madinah during the holy month of Ramadan in April.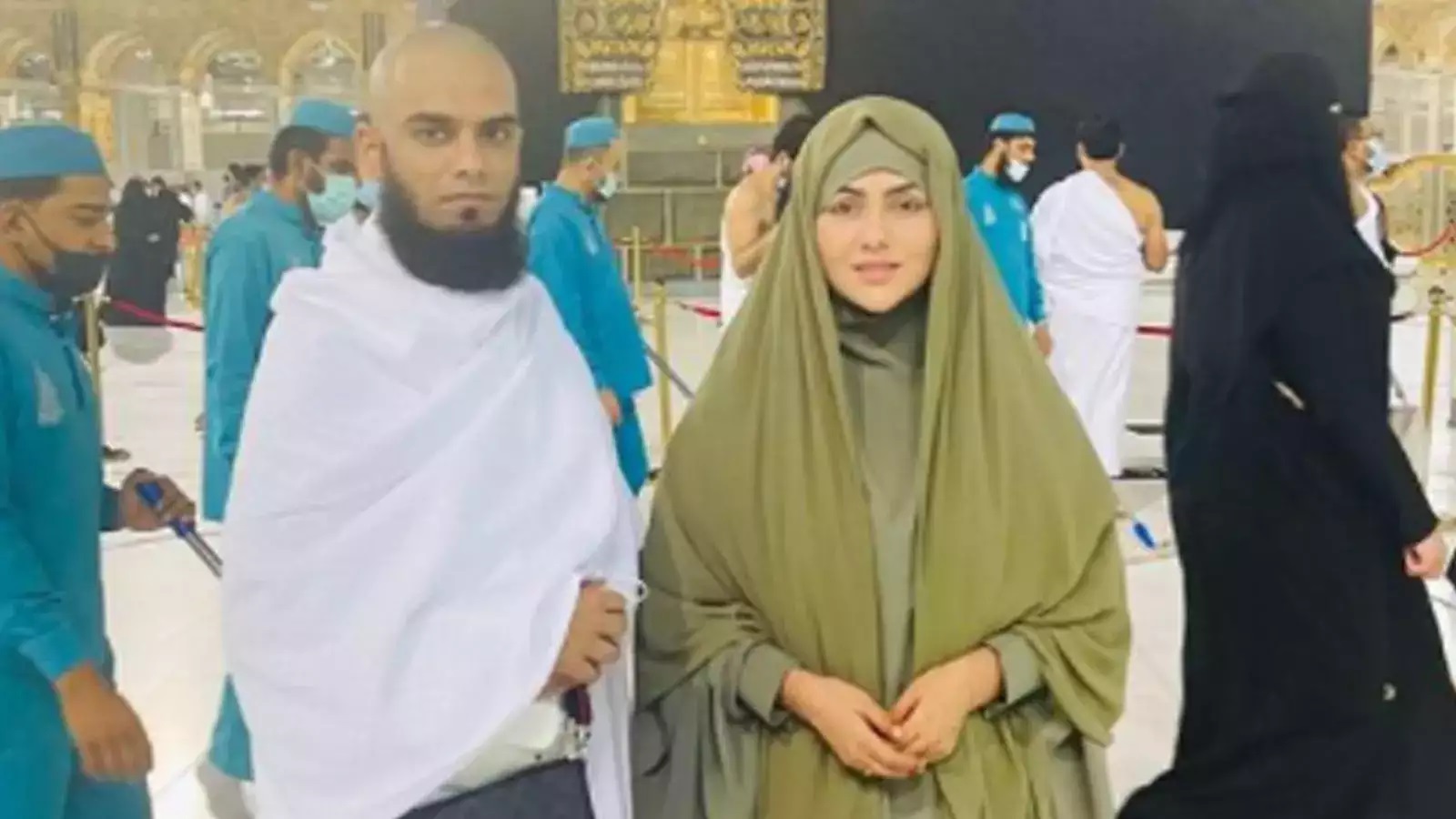 Off to Hajj
Khan is not the only Muslim celebrity to perform hajj this year.
Earlier this month, English cricketer Adil Rashid announced his plans to perform hajj this year.
Pakistani cricket legend Shoaib Akhtar has also left for Saudi Arabia to perform hajj, as a state guest of kingdom.
Muslims from around the world pour to Makkah every year to perform hajj, one of the five pillars of Islam.
Hajj consists of several rituals, which are meant to symbolize the essential concepts of the Islamic faith, and to commemorate the trials of Prophet Abraham and his family.
Every able-bodied adult Muslim who can financially afford the trip must perform hajj at least once in a lifetime.