Over the past years, a growing number of celebrities have been converting to Islam, joining the fastest-growing religion in the world.
Joining the list, young Indian actress Sana Khan has quit Bollywood and entertainment industry to "serve humanity and follow the order of my Creator."
Best known for her appearance in Bigg Boss 6 and Salman Khan's Jai Ho, Khan has deleted all Instagram photos linking her to showbiz, Geo News reported.
📚 Read Also: Kader Khan: Bollywood Star-Turned-Islamic Scholar Dies
According to her, the decision followed days of pondering over the real purpose of her existence.
"Today I am talking to you standing at a crucial juncture of my life. For years, I have been living the Showbiz (film industry) life, and during this time I have been blessed with all kinds of fame, honour and wealth from my fans for which I am grateful to them," Khan wrote in a long note to her 3.3 million followers on Instagram.
Calling it her 'happiest moment', the actor wrote in her post that the entertainment industry has given her 'fame', 'wealth' and 'honor', but, she added, "for a few days now, I have been possessed of the realization that: Is the real purpose of man's coming into this world only to chase wealth and fame?"
She added, "Therefore, I declare today that from today onwards, I have resolved to say goodbye to my Showbiz lifestyle forever and serve humanity and follow the order of my Creator.
"All brothers and sisters are requested to pray for me to Allah to accept my repentance and grant me the true ability to live in accordance with my determination of spending my life following the commandments of my Creator and in the service of humanity, and grant me perseverance in it."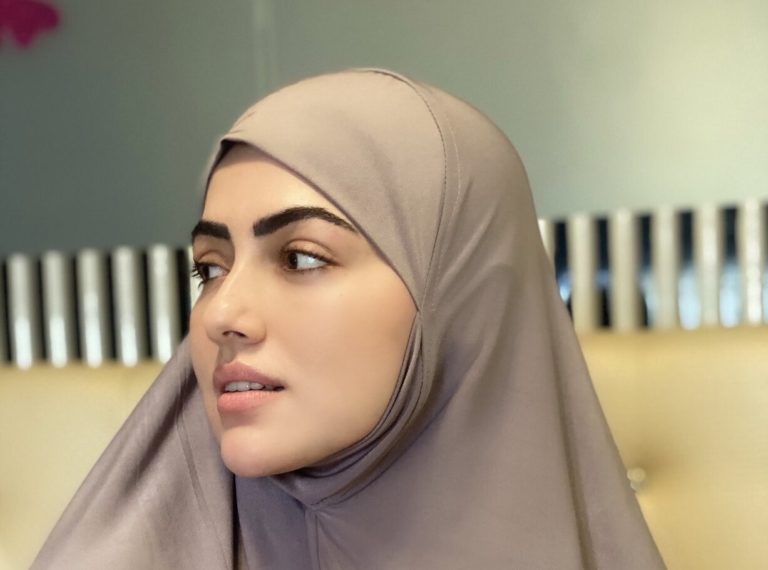 Support
Following the announcement, religious scholar Maulana Taqi Usmani congratulated her for "setting an example of courage and bravery".
Taking to Twitter, the scholar said: "Congratulations to Bollywood actress Sana Khan for turning her life towards the pleasure of Allah Almighty and setting an example of courage and determination."
"May Allah Almighty grant her perfect perseverance and help her step by step and help her in this world and the hereafter," he added.
Quitting Bollywood
Several Bollywood actresses have abandoned entertainment industry, either for converting to Islam or taking the decision to be more religious.
Award-winning Bollywood actress Zaira Wasim quitted showbiz industry in 2019, saying that working in such an industry constantly interfered with her iman (faith) and threatened her relationship with her religion.
Indian TV actress Dipika Kakar embraced Islam in 2018 before marrying Indian actor Shoaib Ibrahim.
Earlier in 2014, famous young Indian actress Monica decided to revert to Islam, don Islamic headscarf and quit the film industry.
In February 2014, reports said that both musicians AR Rahman and Yuvan Shankar Raja took the same decision to revert to Islam.