A leading international Islamic charity has pledged $5 million to help Lebanon in reaction to a devastating explosion that hit Beirut last week.
Islamic Relief said its emergency funding would help people in Lebanon recover and support those affected.
The 4th of August explosion in Beirut port killed at least 157 people and injured about 5,000 more.
📚 Read Also: Muslim Charities Raise Funds for Beirut Explosion Victims
"Food insecurity is likely to intensify in the coming weeks," said Nidal Ali, Islamic Relief's Lebanon Country Director, Charity Today reported.
"The country's wheat stock for the next 18 months was stored in a warehouse near the port, and we are expecting bakeries to run out of flour within days, which will create a massive crisis."
The funds pledged by the global Islamic Relief family will fund several projects, including providing 7,500 people with food parcels for the next two months. They will also use it to deliver non-food items such as lamps, fans, hygiene kits, tarpaulins and blankets for 10,000 people.
"Our main goal right now is to provide food and water to those who need it urgently. We started distributing ready-to-eat meals, essential non-food items, hygiene kits and health assistance," Ali said.
"Our team was on the ground yesterday clearing the roads with volunteer groups and other aid organizations, as well as many ordinary residents just doing what they can."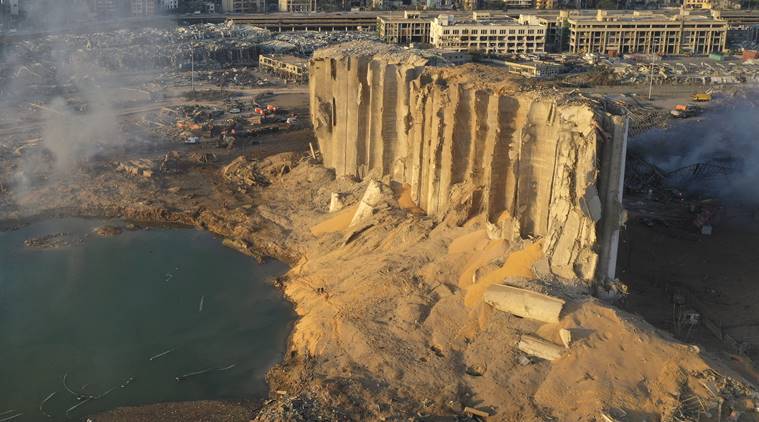 COVID-19 Fears
Tuesday's explosion added to pressure on the health sector, already suffering due to the rise of COVID-19 cases.
"The explosion will have a long-term impact on the entire country," Naser Haghamed, CEO of Islamic Relief Worldwide, said.
"We are working on plans to address longer-term development needs in Lebanon, including rehabilitation and livelihoods support that will aid the recovery of the Lebanese people and tackle the ongoing economic crisis and coronavirus outbreak."
The explosion has exacerbated the already severe economic crisis in the country.
For months, many Lebanese families were struggling to survive as the Lebanese currency value dropped, and the unemployment rate passed 30%. Nearly half the population is living below the poverty line.
"As the launch of our pledges and funding appeals show, Islamic Relief is committed to doing what we can and providing all the help and support possible," Ali said.
Other Muslim charities have led efforts to help Lebanese people over the past week including British Muslim Charity Muslim Hands which launched an appeal to help the victims.
Alberta Muslim Social Association in Calgary also launched an appeal to help the victims.