Following the horrific explosion in the port of Beirut, American Muslim scholars have shared messages of solidarity with the people of Lebanon.
"May Allah protect the people of Beirut…May Allah forgive those who have died and grant patience to their families," Sheikh Yasir Qadhi wrote on Facebook.
"I pray that this is not a terrorist attack. A tragedy of this nature is bad enough if it's an accident. If it was intentional, may those who perpetrated it face the Justice that only Allah can give them on Judgment Day."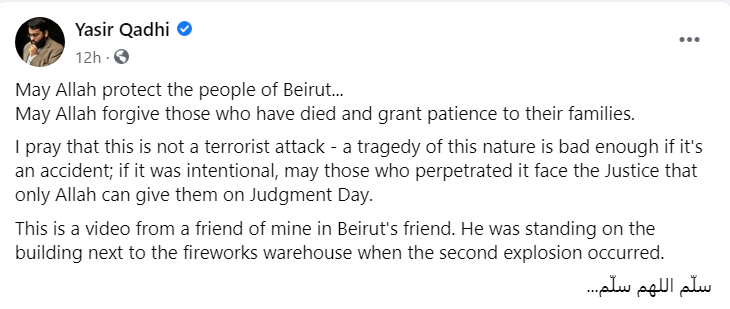 The blast, which flattened much of the city's port, is said to have been caused by seized explosives that were stored in a warehouse at the port.
It resulted in injuring over 4,000 people and the death toll is above 75.
Imam Omar Suleiman and Sheikh Yusuf Estes also shared prayers with the victims.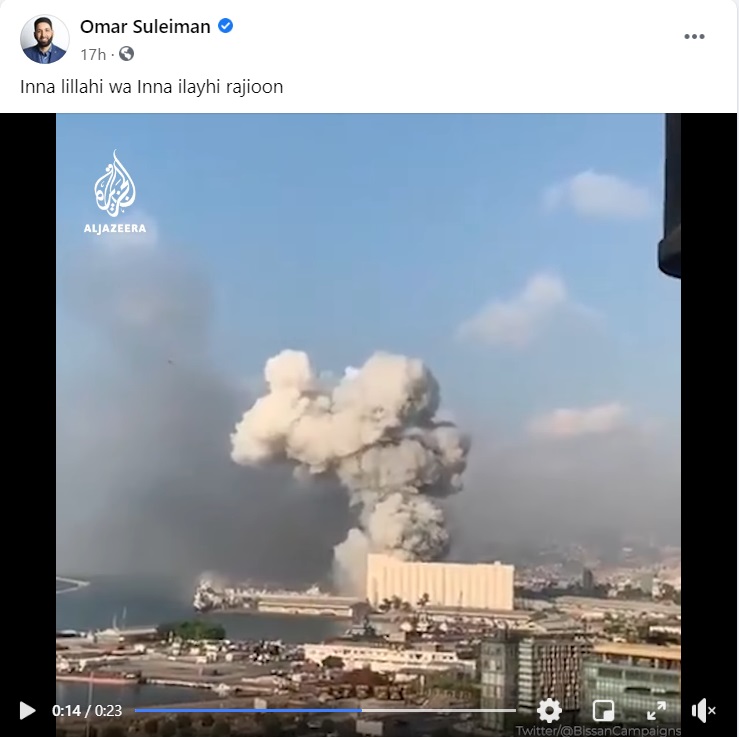 The hashtags #PrayforLebanon and #PrayforBeirut also trended on social media.