As the world celebrates International Women's Day on March 8, let's share with you inspiring stories of some Muslim women who are striving to make the world a better place.
Here is a shortlist of some hijab-wearing women who, having challenged stereotypes, can be described as a shinning model for others:
Hijab On TV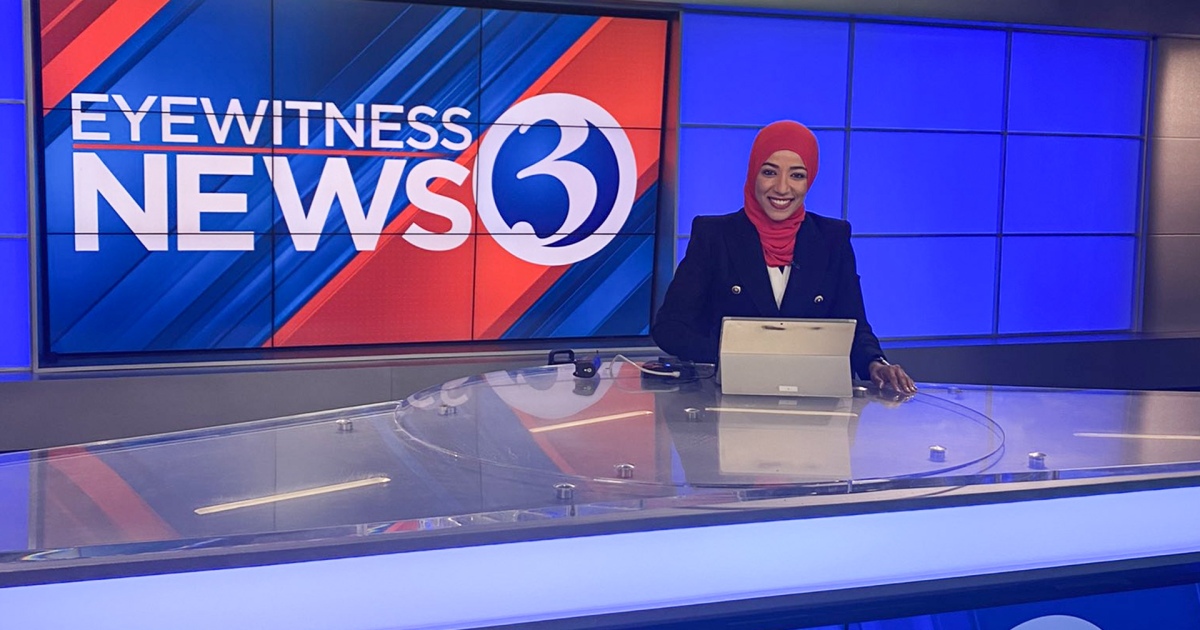 Ayah Galal, a morning news reporter at WFSB, a CBS affiliate in Hartford, Connecticut, is one of the few reporters who keep their hijabs.
Galal started out as a producer. Eventually, she went on air, becoming the first news reporter in Connecticut to wear a hijab on screen.
Elected Hijabis
Earlier this month, Maryam Khan of Windsor is the first Muslim to be elected to Connecticut's House of Representatives.
In London, Ontario, Marium Hamou was elected in November 2021 as the first-ever female Muslim city councilor.
Hijab Under Beret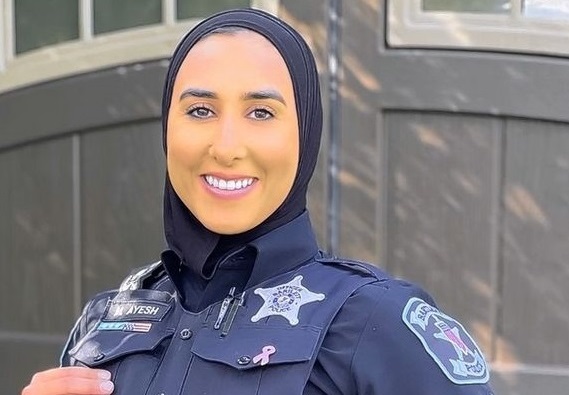 Maha Ayesh joined Bartlett Police Department in October 2021, making history as a first Muslim and hijabi police officer to join the force in Illinois.
Ayesh hopes to help the police department provide culturally competent services in the city with a growing ethnic and immigrant population.
Birmingham 'Hometown Heroes'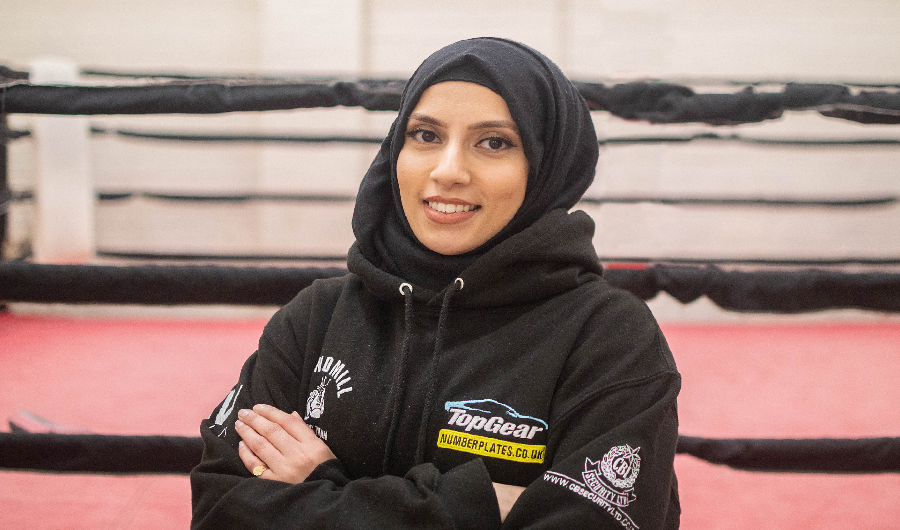 Several Muslim women were recognized among 14 'Hometown Heroes' unveiled by Birmingham 2022, ahead of the Commonwealth Games.
England's first hijab-wearing boxing coach Haseebah Abdullah is one of those honored.
The list also included Naseem Akhtar who spent more than 20 years encouraging thousands of women in Birmingham to transform their lives through physical activity.
Yasmin Nessa, co-founder of Saltley Stallions Women's Football Club, and Salma Bi, coach, umpire and fundraiser, and director of Sporting Pathways, Birmingham, are also among Muslims on the list.
Olympic Gold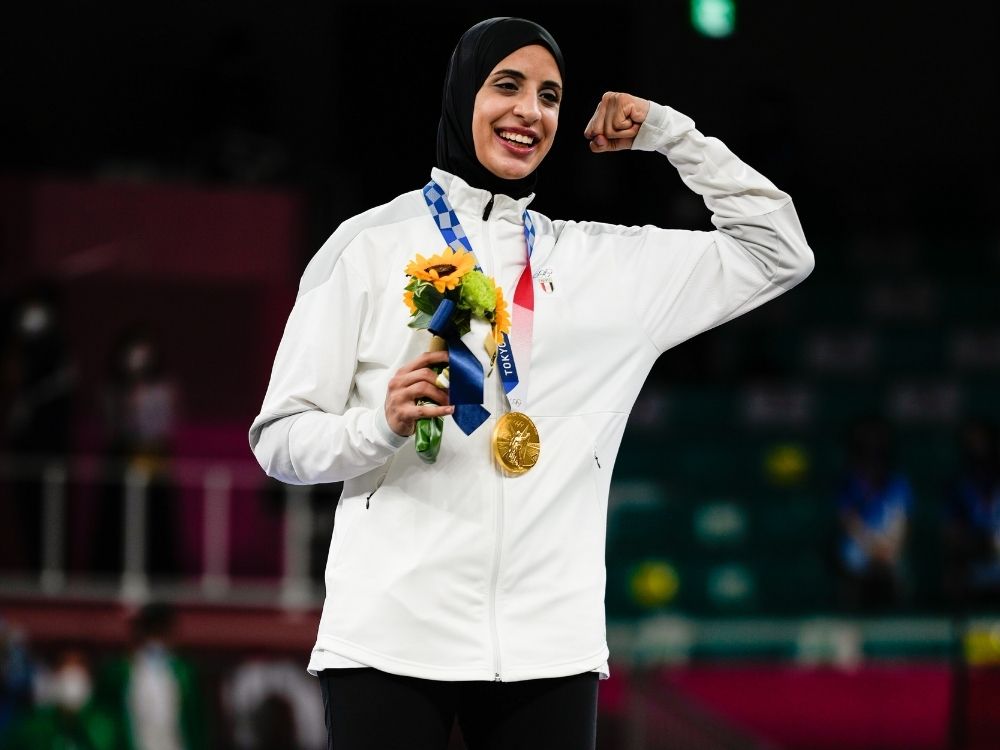 Feryal Abdelaziz of Egypt won the first Olympic gold medal in women's over-61 kilogram kumite, beating Azerbaijan's Iryna Zaretska.
The 22-year-old Abdelaziz went ahead on a yuko with 28 seconds left in a cagey final bout. She scored again three seconds later and hung on for a 2:0 victory.
Inspiring Younger Generations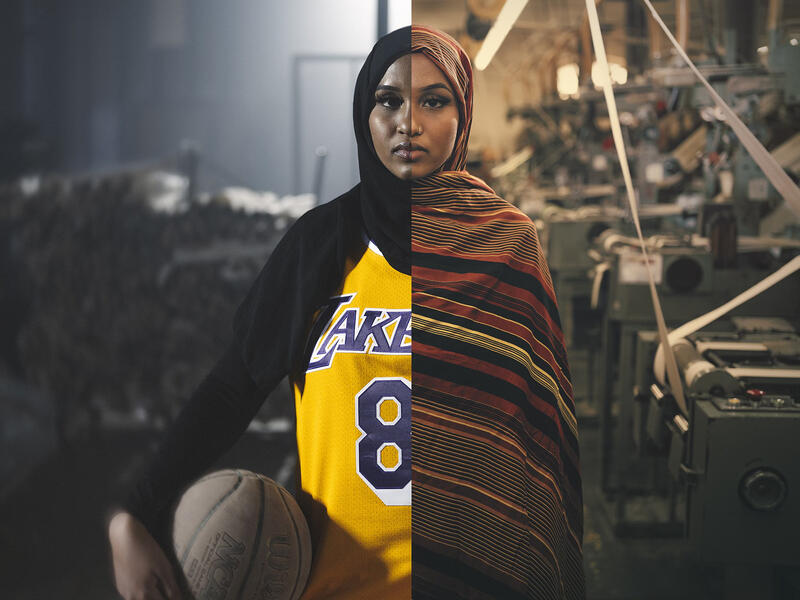 Jamad Fiin, a US Muslim basketball star, became an inspiration for many by launching new camps for basketball to change the game for young athletes, especially Muslim girls. Fiin is also spreading her love for basketball to a new generation by running her own basketball camps while still at college.
Hijabi Athlete
Abdulazzez Zulfah, a 17-year-old Muslim girl, is challenging difficult conditions and stereotypes to play football. When she is not training on the pitch, she sells candies and sweets at the Ojota Bridge in Lagos as a means of helping out her family.