After the September's elections' historic success of Canadian Muslim candidates, another Hijabi Muslim from London, Ontario, made history on Tuesday, becoming the first-ever female Muslim city councilor.
"People who feel that they're 'other' can see themselves in me and they can be inspired to do these things: running for council, running in politics, doing all of these things," said Marium Hamou, who was sworn in as Ward 6 councillor Wednesday at City Hall, CBC reported.
Council formally voted in Hamou on Tuesday, 11 to three. Her council seat became available when Coun. Phil Squire resigned in October to accept an appointment to Ontario's Consent and Capacity Board.
📚 Read Also: Winning Local Elections, Muslim Teenagers Make History in Connecticut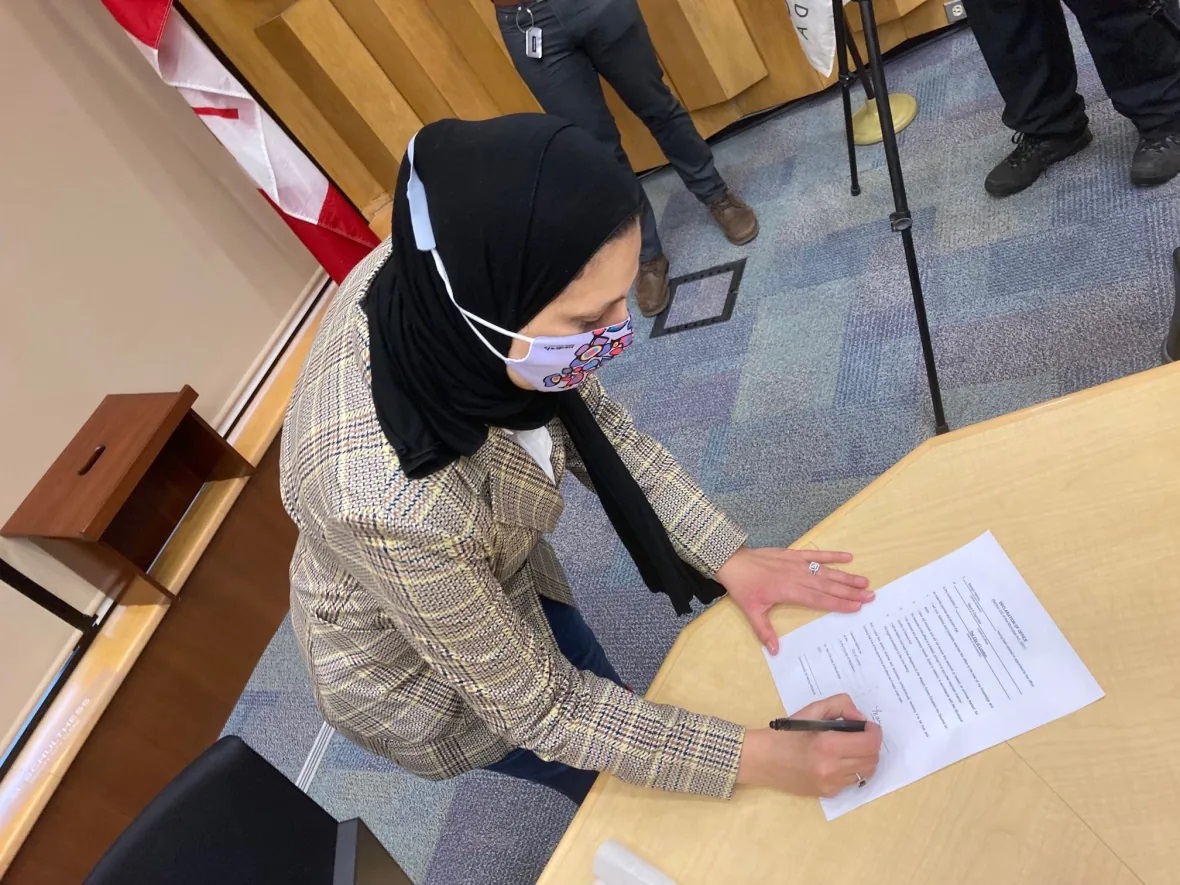 Inspired by a hijabi politician in her youth, Hamou believes that representation can inspire other Muslim girls to follow her model.
"I remember when I was in my teens," she said.
"I saw a Muslim woman who was a hijabi that was in politics, but in Turkey, and I remember seeing a picture of her going, 'I want to be that,' and I'm doing it here in Canada. So, yeah, you just have to see it."
Hamou's win followed victory of 12 Canadian Muslim candidates who emerged victorious in the country's 2021 general elections.
Two Muslim ministers were also named in Canada's new cabinet announced in October by Liberal Prime Minister Justin Trudeau.
Omar Alghabra remains Minister of Transport and Ahmed Hussen becomes Minister of Housing and Diversity and Inclusion.