GROZNY – Egyptian football icon Mohamed Salah was presented with a 100-kg cake decorated with a golden boot to celebrate his 26th birthday in Grozny, Chechnya.
The double-stacked cake with candles was taken to a hotel where the Egyptian team is staying for the World Cup. The football star celebrated his birthday on June 15, Russia Today reported.
Salah didn't play for Egypt in their World Cup opener on Friday, watching the game from the bench.
The Anfield hero Salah smiled and hugged his team-mates as they sang 'Happy Birthday' in English and Arabic before blowing out the candles and heading to his room to continue his recovery.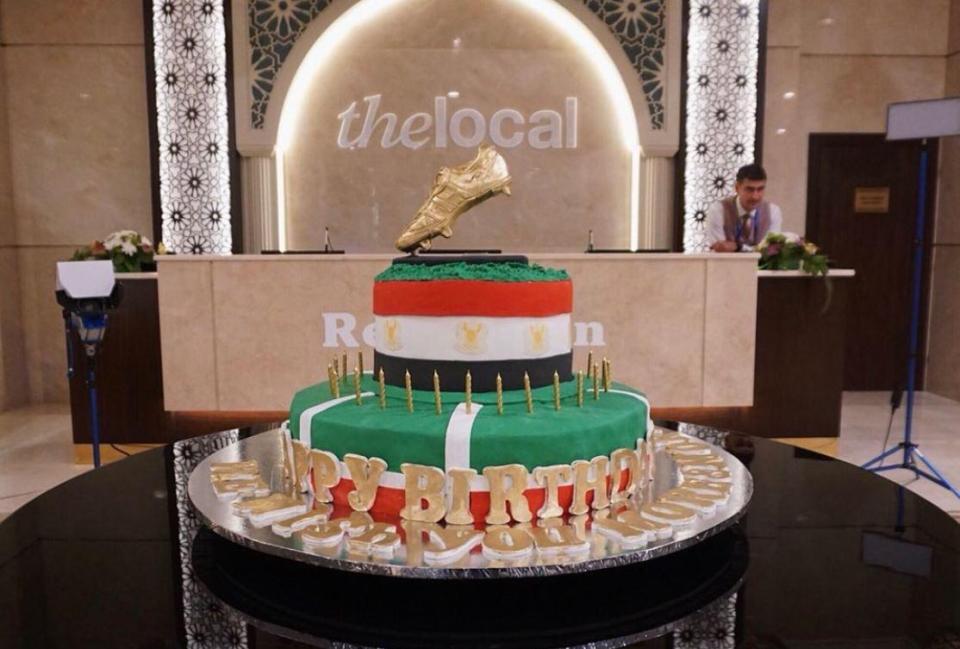 Salah is a devout Muslim who often prostrates to God on the field after scoring goals – a trend in sports that Egyptian players have started since 2006 during the African Cup of Nations in Egypt- hence nicknamed the 'Prostrating Pharaohs'.
Months ago, the traveling Liverpool fans in the streets of a Portuguese city in midweek struck up a new chant to the tune of the 90s hit "Good Enough" by Dodgy with the line: "If he scores another few, then I'll be Muslim too!"
A recent report by Football Against Racism in Europe (Fare) found that the success of Liverpool Muslim star Mohamed Salah has significantly decreased hate and race crimes in the English Premier League.