Muslim nurses in Singapore will be allowed to don their Islamic hijab freely starting from November after Prime Minister Lee Hsien Loong announced a decision to add hijab to their uniform.
"I hope this decision will be accepted by all parties with the right spirit, in an effort to strengthen our shared commitment to Singapore's multiracial and multi-religious community," Lee partly said while delivering his National Day Rally (NDR) English Speech 2021 here today, The Malaysian Reserve reported.
"We are making a careful adjustment to keep our racial and religious harmony in good order. This approach has worked well for us for many years.
"And we should celebrate what it has achieved: a truly multiracial, multi-religious nation, where many heart-warming interactions happen every single day," said Lee.
📚 Read Also: Hijab… a Must, Not a Choice
The decision followed years of discussions started in 2014 with leaders of the Muslim community.
"We spoke candidly, heart to heart. They explained to me why the 'tudung' [hijab] was important to the community, and what they hoped the Government would allow.
"I told them I understood how strongly they felt, but I also explained the Government's perspective, and the reasons behind our policies," said Lee.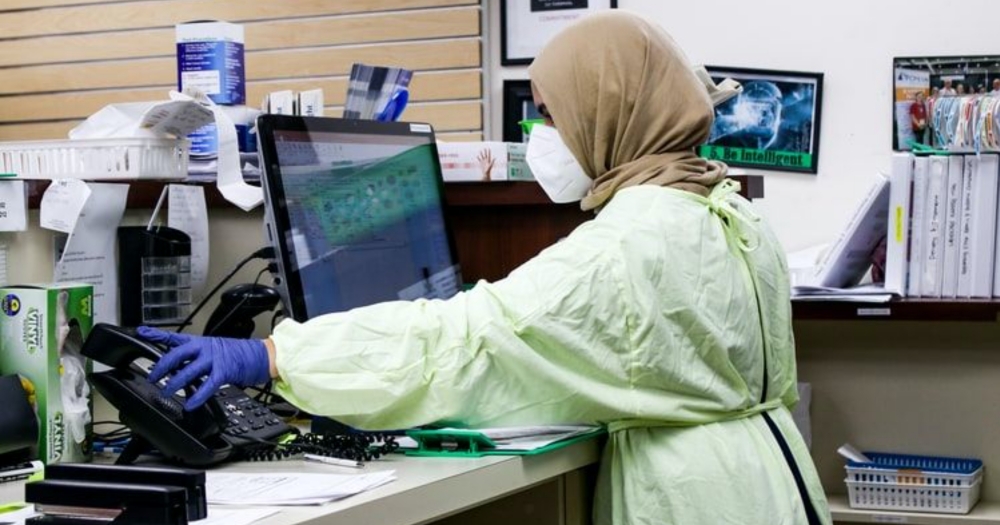 Accepting Hijabis
Watching the situation closely, the government decided to allow hijab, saying people are now more accepting of racial and religious differences.
"We observed that by and large, interactions between the races remain comfortable. Non-Muslims have become more used to seeing Muslim women wear the 'tudung'."
According to statistics from 2020, about 15.6% of Singapore's resident population are Muslims.
A majority of Malays are Sunni Muslims, 14% of Muslims in Singapore are of South Asian origin. Other adherents include those from the Chinese, Arab and Eurasian communities.
Islam sees hijab as an obligatory code of dress, not a religious symbol displaying one's affiliations.
In 2019, a Derby hospital has become first in the UK to give female Muslim doctors and medical staff disposal hijabs to wear to avoid germs being passed to patients.
After COVID-19 pandemic, a Minnesota fashion designer and owner of Henna & Hijabs, designed a sanitary hijab that could be easily washed and safely reused in May 2020.