Hijab-wearing healthcare workers have been on the frontlines in the fight against the coronavirus pandemic.
Wearing hijabs, many are facing the challenge of having to wash it frequently to maintain sanitation, while some are even disposing of hijabs to mitigate the spread of the virus.
📚 Read Also: Hijab… a Must, Not a Choice
Addressing these challenges, a Minnesota fashion designer and owner of Henna & Hijabs, a boutique specializing in organic henna and handcrafted hijabs, stepped in to help.
Hilal Ibrahim designed a sanitary hijab that could be easily washed and safely reused. Moreover, she has donated over 700 hijabs to COVID-19 doctors and nurses all over the state.
"Most importantly, they don't impact mobility on the job and stay securely in place," Ibrahim told ELLE.com.
"That's critical, given [that healthcare workers] need to be so mindful of hand to face contact, especially in those environments."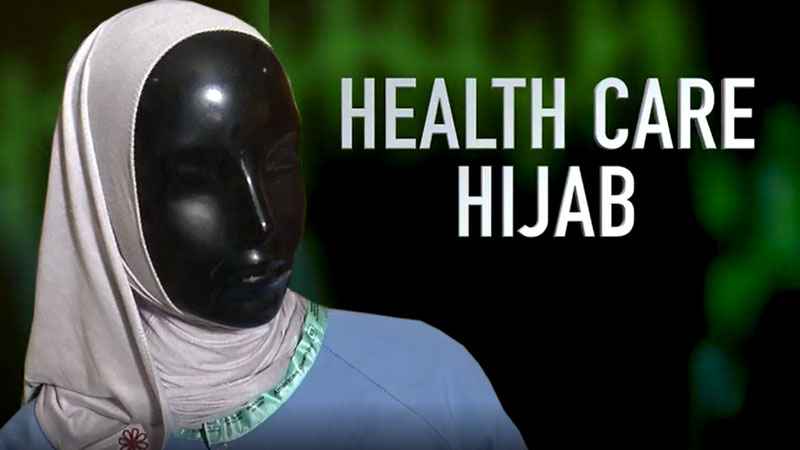 Patients Also
The hospital-grade hijabs are flexible enough for both patients and employees to wear. They also withstand industrial washing machines.
Over the past weeks, Hilal Ibrahim has received huge requests from healthcare workers for the product.
"A sanitary hijab in a healthcare settings is critical for infection control, and is often considered unessential due to the lack of familiarity with the standard religious head covering of Muslim women," she says.
"This virus just further exposing the disparities and struggles some groups face in this country… I hope we can move toward a better understanding and breakdown some of the barriers non-Muslim folks have around hijabs."
As of Sunday, May 31, the COVID-19 pandemic has infected 6,185,935 and killed 371,413 people, according to the latest estimates by WorldOMeter.
The US is grappling with over 1,817,409 confirmed cases of the new virus. It has reported 105,575 deaths so far.