For Houston Muslims, `Eid Al-Adha is full of spiritual significance, steeped in religious tradition and marked by generosity to friends, families, and neighbors.
It's also a time for henna parties, youth socials, carnivals at local mosques, and beating your parents at fasting on the Day of Arafah.
Chrystal Said, a mother of five and principal of Masjid Bilal Weekend School north of Houston, was very busy in the days leading up to `Eid Al-Adha.
However, she slowed down the night before `Eid services to make sure her young daughters' special clothes were ready and laid out and that their hands were adorned with their henna tattoos.
"Sometimes I'll do a hand-drawn design or I'll use stencils with henna paste," she told AboutIslam. "Usually the stencil comes out better than my hand-drawn (decoration), but sometimes they still want mommy to do it for them."
Said, who distributed candy to children following the `Eid prayer on behalf of the weekend school, said women's contributions to US mosques are valuable and a way to ensure the next generation of Muslims will take their place in the masjids when the time comes.
"No matter the culture, it's the women who are usually taking care of the kids, and if the kids aren't happy, or if they're bugging their parents then none of them will want to come to the masjid and you'll have an empty facility," she said.
"We women can make it fun for the kids, and the more fun you make it the better memories they'll have and they'll want to come back with their own children. If you want the kids to be involved you have to listen to the women."
On that note, Said's mosque has hosted a small carnival and a cookout during `Eid celebrations, complete with prizes and toy giveaways.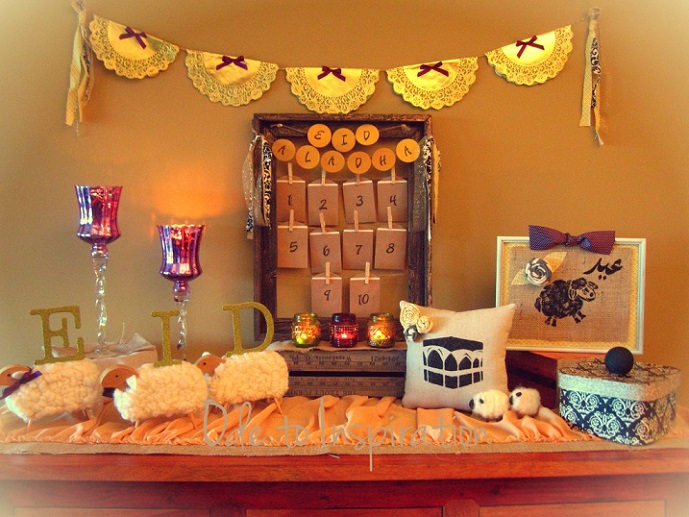 `Eid at Home
Still, Said stressed it's important to build `Eid traditions at home, as well. She and her family have often held large family dinners, put on parties for friends and baked cookies made into traditional Islamic and `Eid images such as sheep, mosques, and lanterns.
Besides the merriment that surrounds any holiday, `Eid Al-Adha has its serious side, as well. Many Muslims fast the Day of Arafah, which falls the day before the `Eid, hoping for the expiation of their sins of the preceding year and the coming year.
It is this promise of forgiveness which prompted Zineb Maryam, 13, to forego food and water during this special day.
However, she would soon find out the day didn't go as planned for others in her family.
"When I woke up in the morning I realized I hadn't woken up to eat (suhoor), but I knew my parents were fasting so I wanted to do it with them so would be proud of me," she said.
Needless to say, Zineb soon discovered her parents hadn't fasted when she woke up to them sipping coffee in the morning.
"When I saw them I was surprised and I realized I was the only one in the house fasting, but I knew I wouldn't quit, so I joked with them that they were fasting failures," she said.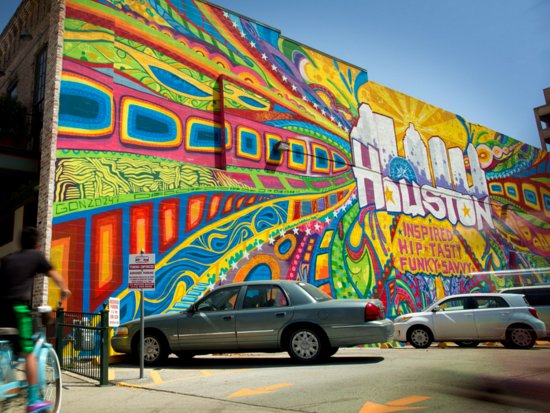 Kidding aside, Zineb said fasting has always been a part of her religion she's taken seriously. For her, it's a way of feeling connected to the larger Muslim community and not being left out of what everyone else is doing. Additionally, when her mother told her about the benefits of fasting the Day of Arafah, she realized how important it would be for her to take part.
"I always try to be a good person, but if I make a mistake I won't worry about it because I know I'll be forgiven," she said.
Once her fast was complete, Zineb said she was looking forward to heading to the mosque for prayer. "I like praying there. I feel something that's hard to explain. I feel like God is giving me a hug for what I'm doing."
She added the atmosphere is welcoming, as well. "Everyone is relaxed because we're all there to pray and to worship God and at that moment that's all we care about," she said.
"No one cares if babies are running around, and I don't feel like I'll get in trouble if I accidentally step on someone's shoe."
For kids at Houston's Islamic Education Center (IEC) and mosque, stepping on toes – accidentally of course! – bouncing high and running fast was part and parcel of their `Eid experience.
Shakir Rajani, director of youth affairs at ICE, said the center held an event at an area trampoline park. He said the activity proved very successful with more than 400 kids and teenagers in attendance.
Activities like these, including last year's party at an ice skating rink, serve as community building exercises, he said, and are important in keeping youth connected to the mosque.
"Moving forward, this is something we need to keep doing because it could be a way to for us to reach out to those kids who are in our community but who are not really engaged with the mosque," Rajani said, adding, "Especially with this age group, 9-16 years old, even if you do a small event they appreciate it so much."