A mentoring program in Washington DC has been named in honor of the late Amin Muslim, a highly regarded community advocate who worked to build a bridge between disaffected residents and DC officials and agencies, Washington Informer reported.
The program, named Amin's Angels, aims to pair DC adolescents and young adults with adults who exemplify the qualities needed to overcome obstacles.
"Amin Muslim taught me how necessary mentoring was and how he wouldn't be where he was without a mentor," Warees Majeed, co-founder of Amin's Angels, said.
The name of the program was selected to allude to Amin's impact on women and men who later formed similar bonds with young people.
Amin's Angels will maintain a presence in two DC schools before expanding throughout the city.
Majeed said Amin, who he met in 2006, inspired his foray into youth and community advocacy, part of which would include YAAY ME.
At its inception, YAAY ME hosted workforce development, after-school and summer programs and major events. In recent years, it expanded into the returning citizens space; 50 people completed YAAY ME's Pathways Program at the Office of Neighborhood Safety and Engagement.
"Some brothers like myself and Cousin Wayne [Duane Cunningham] were the people Amin invested in years back," Majeed said.
"We're starting to see our investment growing. Those people [we mentored] are productive citizens and mentors in their own right. It's a ripple effect more than anything."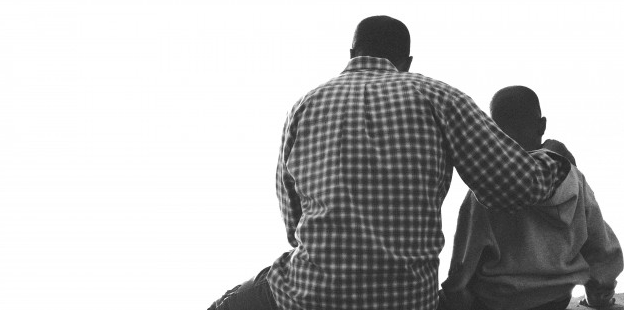 Making Change
A native Washingtonian and lifelong resident of Ward 7, Amin grew up in the Kenilworth Courts Public Housing Development in far Northeast.
As a youth Amin was a preteen President at the Kenilworth Courts Teen Center.
In 2012, Muslim co-founded the DC Muslim Caucus and launched an annual Iftar dinner at the Woodrow Wilson International Building.
Amin also served two terms on D.C. Mayor Vincent C. Gray's Commission on Reentry and Returning Citizens Affairs.
He also served as the volunteer Islamic Chaplin for District of Columbia Department of Corrections at the Lorton correctional complex
Gray, now a Ward 7 council member, reflected on what he described as Muslim's tenacity.
"Amin was somebody who let people know he overcame obstacles and mastered life," Gray said.
"He was deserving and did so much for so many. He's a dear friend and someone whose efforts should be emulated [because] so many of our young people are trying to overcome obstacles, some not of their making."
Amin passed away on April 12, 2019. Brittney Muslim, Amin Muslim's widow, expressed her desire that Amin's Angels carry on the spirit of her late husband.
"One idea Amin had before his transition was bridging the gap between law enforcement and the community," Muslim said.
"Amin felt law enforcement played a major role in how we conducted ourselves. Both sides needed to be educated; just bridging the gap by getting the police to understand the culture of the neighborhood. He really believed there was something in that relationship."
Read Also
Youth Confusion: Lack of True Role Models