Muslims gathered in New York on June 1 for one of many Black Muslims' Ramadan iftar events taking place across the country, one year after events centering on Black Muslims iftar began in 2018 in Chicago.
According to the website, creator Samira Abderahman founded Black Iftars, "to hold space that nurtures and heal those who strive to get closer to the deen but find limitations and exclusions on the way there."
"Oftentimes, mosques and Muslim communities are ethnically homogenous and serve the demographics of the neighborhood/city they belong to."
Racism in Ramadan
Black Muslims throughout the US consistently encounter discrimination and anti-Blackness in Muslim spaces.
According to the Muslim Anti-Racism Intra Muslim Study, eighty-two percent of participants reported that they have experienced racial, ethnic, or religious discrimination from members of the larger society, and fifty-nine percent of participants reported being subject to ethnic or racial discrimination from their fellow Muslims.
Constant racial microaggressions can incite various micro-traumas, including anger, anxiety, stress, and aging. For Muslims encountering anti-Blackness and bias while engaging in worship in spaces and during holy times like Ramadan and `Eid, the trauma extends to their spiritual lives. Many choose to isolate themselves instead of struggling with the crises of faith that come with a reality that they are not safe around other Muslims.
Many Black Muslims also congregate at private iftar functions as a solace. The Black Iftar is a public extension of private breakings of the fasts sanctuaries and highlights a problem damaging Muslim solidarity in society.
MuslimARC offers the Ramadan Anti-Racism Guide that provides tips on how Muslims can, "affirm our bond as a spiritual community, and commit ourselves to address racial injustice," and avoid inflicting harm on Muslims engaged in devotion.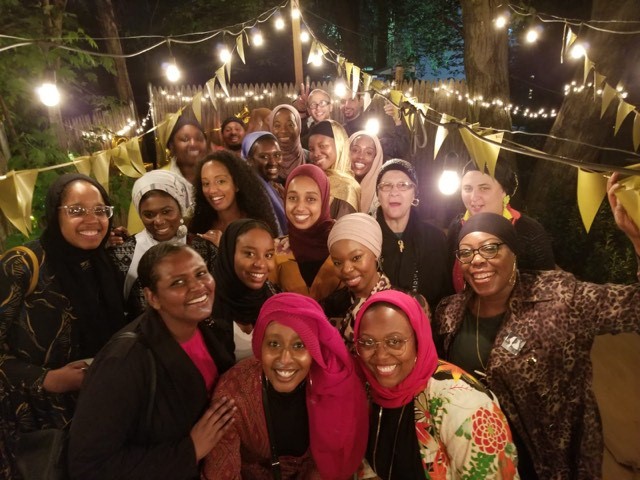 Black Iftars Across the US
In 2019, Black Iftars expanded to include the following cities:
Atlanta, GA
Chicago, IL
Cincinnati, OH
Detroit, MI
Grand Rapids, MI
Houston, TX
Los Angeles, CA
New York, NY
Washington Metropolitan Area (DMV)
Philadelphia, PA
Ticket prices for the events cover overhead (venue, food, and honoraria). There are optional free seat reservations as well. Proceeds are projected for donation to organizations such as the Believers Bail Out Project and the Muslim Anti-Racism Collaborative.
The spread of Black Iftar in the country demonstrates the need for safer spaces for Black Muslims, who make up one-fifth of the nation's Muslim population.
The organizer of Black Iftar in Los Angeles, Nia Dixon, explained, "Black Iftar LA is about making friends and lifting each other up, while gathered in a warm, welcoming space that celebrates our culture, to eat delicious food together."
Dixon shared her motivations for organizing the second Black Iftar.
"Ramadan is a time when we gather in our many, diverse community groups throughout the month and eat together. As people, honest and supportive relationships help us thrive. So, making compassionate connections with each other, in a world where things seem so bleak and so ugly with hate, (and in a town where the focus is almost always placed on outward appearances in lieu of authenticity,) I wanted to focus on the beauty of Ramadan's gift of love and mercy between us."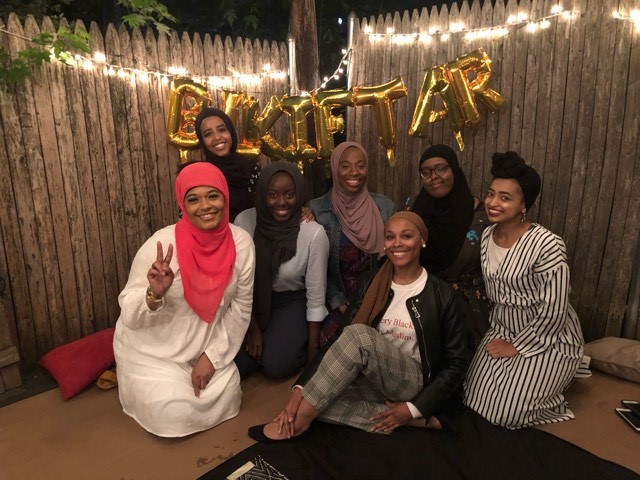 Inclusiveness
Many detractors claim that Black iftars cause division in the ummah. However, the spaces have always hosted Black and non-Black Muslims from an array of backgrounds.
Author and coach Halimah DeOliveira attended Black iftar in New York and described the diversity.
"The Black Iftar NYC celebrated every nationality, race, ethnicity, and religious group that was represented. How beautiful!"
During my talk, I shared the ayat on nations and tribes from Surah Hujurat (49:13) as a reminder to find empowerment in our identities. Pride in [one's] self does not tarnish, blame, or diminish someone else—it enhances us, [allowing] each of us to show up, unapologetically, individually and as a diverse group against systematic oppression."
Dixon told AboutIslam that critics inside and outside of Black American Muslim culture should stop disparaging the efforts of Black Muslims to congregate and uplift each other.
"We don't really have the time or luxury [to tear] down anything positive going on in the Black community, so all the "debate" and "clout chasing" surrounding Black Iftar is a waste of time.
Given the boom of Black Iftars in the second year of hosting events, more growth seems inevitable.
DeOliveira exclaimed, "I can't wait until next year!"