Black Muslims often face unique social issues at intersections of faith and race.
At the time of COVID-19 pandemic, the Black Muslim COVID Coalition (BMCC) leaders explained some ramifications effecting people identifying with approximately one-third of the American Muslim population.
📚 Read Also: Black American Muslims Build Coalition to Address COVID-19
"Taking the shahada does not make Black Muslims immune to all the things that harm Black people in America," Margari Aziza told AboutIslam.
"We are just as vulnerable to the disease and the devastating economic impact of the pandemic as the least conscientious among us."
Aziza expressed ways Muslims can help to uplift the work of the Black Muslim COVID Coalition:
Be sure to visit the website blackmuslimcoalition.com and sign up on the mailing list and help us connect with Black Muslim leaders across the country.
Help us reach our goal of 50 organizational members share our organizational. Encourage your organization to join as a member or supporters: https://www.surveymonkey.com/r/BMCCorg
Donate and support Black Muslim efforts, especially to Black Muslim coalition.
BMCC coalition member Oumy Thioune told AboutIslam that all Muslims can help by:
Using the recommended precautions and applying them to their religious practices. This means praying in small groups, buying only what is enough for themselves and their families. Maintaining good hygiene like washing hands and keeping hands away from the mouth, and staying away from others if any symptoms of COVID-19 become present.
Use this time to practice Zakat, or charity giving, if able to. This pandemic will affect people around the country, in and outside of our communities. If one can, try to use this time to give back.
Join organizations such as BMCC. The Black Muslim community, and the Muslim community in general, is so diverse, and organizations such as BMCC can only reach communities that we have access to. By joining organizations that are aiming to help marginalized communities during this pandemic, [people] bring necessary resources that help [their] communities manage and cope during these trying times.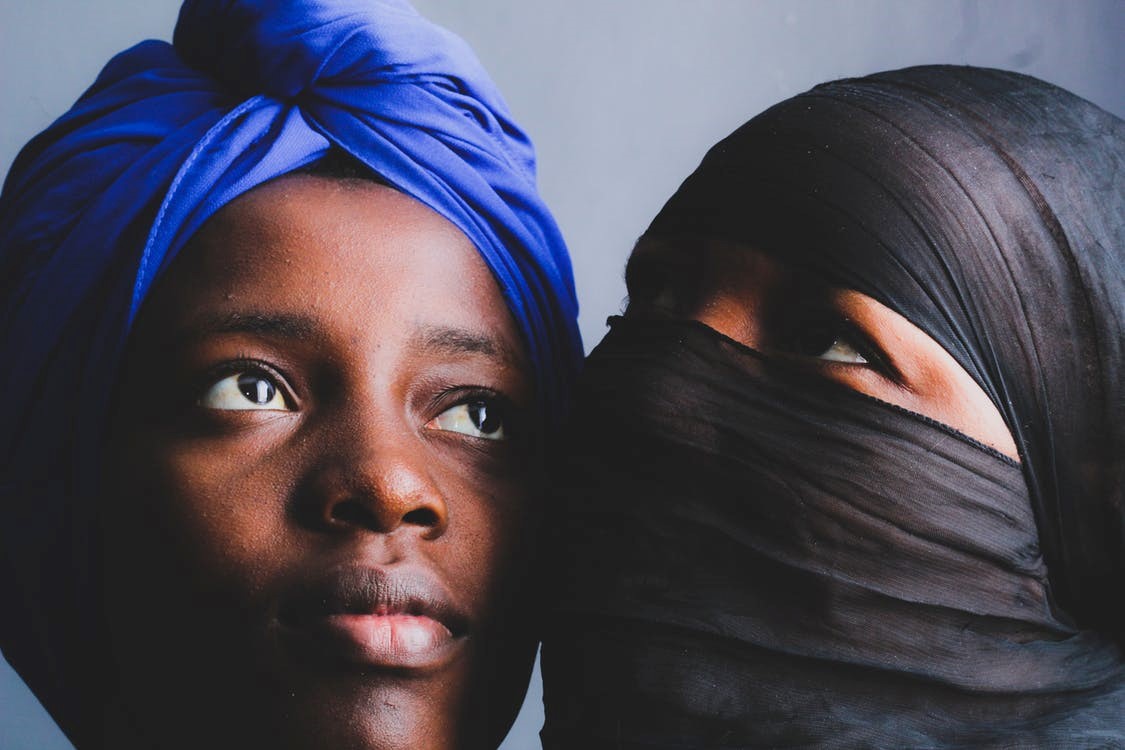 Black Muslims & Pandemic
Studies show that Black Americans die from the COVID-19 virus at disproportionate rates.
According to the Center for Disease Control, while Black Americans represent one-third of the population, they comprise 33 percent of people who died from the virus.
Occupation, health conditions and economics play impactful roles in the scourge of death in African American communities.
"[We knew] that because of all the existing vulnerabilities and stressors, it will hit us harder than anyone else," the Muslim Wellness Foundation (MWF) president Kameelah Rashad. "This is history."
"Black Muslims communities face layered vulnerabilities," explains Aziza. "We face discrimination in the healthcare system, we face lack of access. We also face some shame for asking for help, especially from people who look down on us because of our race, our faith, or both."
"You have people from all across the diaspora, from African Americans residing in the deep South [struggling with] food insecurity, to undocumented African and Caribbean immigrants, who cannot go to hospitals or clinics out of fear of being detained," BMCC coalition member Oumy Thioune told AboutIslam.
Black Muslim Support
The coalition calls on Black Muslims to continue their tradition of communal support to non-Black Muslims who can be effective allies.
"For almost a century, Black Muslim communities have implemented and sustained vibrant self-help programs," explains Aziza.
"They are doing that now serving poor, vulnerable, targeted and, as always, on the forefront of criminal justice reform and abolition. I am inspired by the male and female Muslim scholars who are offering us spiritual stewardship by pointing to the stories in the Qur'an."
"Black Muslims understand the dilemma of what it means to be a minority on all sides of the spectrum," said Thioune.
"Whether it is anti-Blackness in Muslim communities to islamophobia in non-Muslim Black communities, we understand what it means to be left out of conversations regarding being Black, being Muslim, and being both. So, with the rise of coalitions and organizations such as BMCC, we can take control of our own narrative and restore the power back into our communities.
"We can help ourselves help each other with representation from doctors, nurses, religious leaders, and mental health experts who look like us. Representation is a powerful tool, and we hope to use it to help uplift our communities."
This article is from our archive, originally published on an earlier date, and now republished for its importance.