The impact of the coronavirus pandemic extends beyond the sick into communities throughout the US.
In addition to major strains on the healthcare system, the stock market dropped, and millions of Americans applied for unemployment due to massive business closings.
Muslims across the country struggle to stay safe and deal with issues like job loss, supply shortages, isolation and the closing of sacred spaces.
📚 Read Also: 5 Ways to Help Others during Isolation
As the country struggled with massive infections, the impact on Black Americans manifested. To highlight layered issues involving the spread of COVID-19 and the medical, financial and faith impacts, the Muslim Wellness Foundation (MWF) in partnership with the Muslim Anti-racism Collaborative (Muslim ARC) founded the Black Muslim COVID Coalition (BMCC).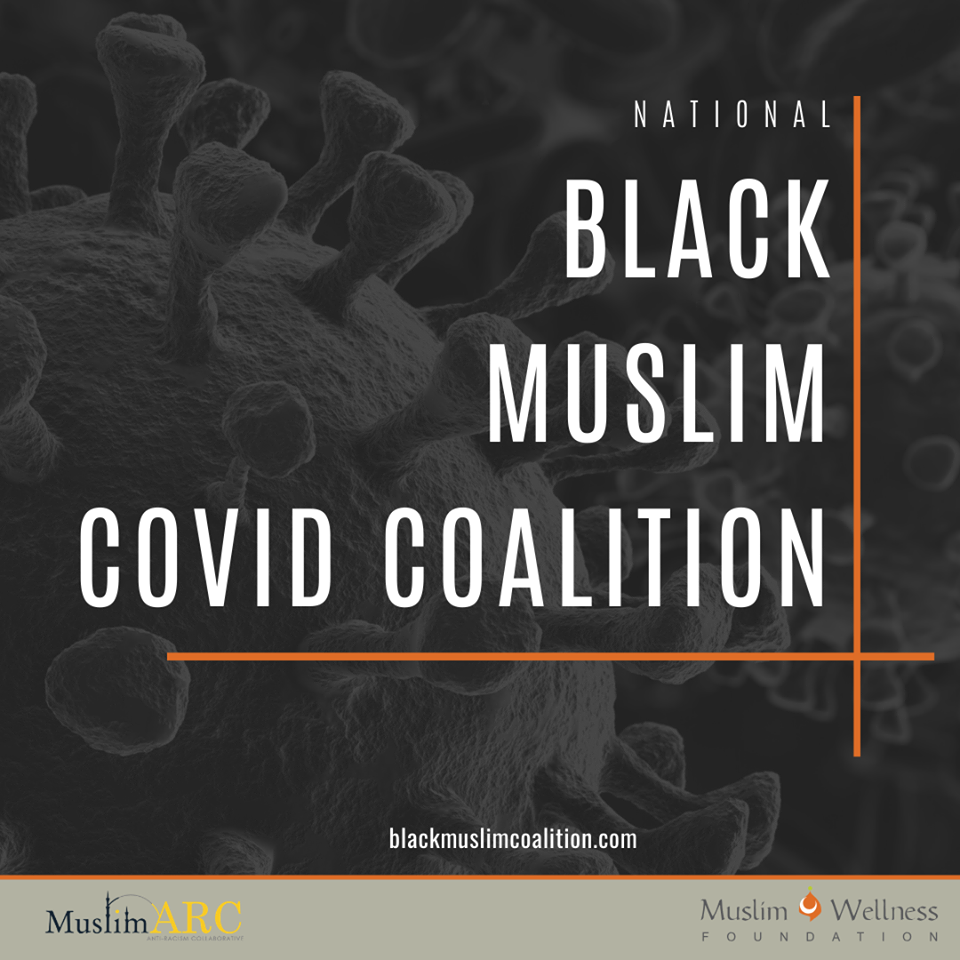 The Black Muslim COVID Coalition use an agenda of set goals to help during the COVID-19 crisis. The coalition's mission includes:
Disseminate accurate and timely information to bolster individual and collective health and well-being.
Strengthen and support Black Muslim leadership
Support optimal physical health and spiritual and emotional wellness
Share best practices and resources to respond to community needs in all phases of the pandemic
The initiative includes a consortium of organizations, activists, advocates and experts examining the pandemic, its effects on Black Muslims, and valuable planning, preparedness, and organizing during the global crisis. "We started to ask the question, 'Who's caring for us,'" MWF president, Kameelah Rashad told AboutIslam.
"Because we deal with Christian hegemony and privilege, we cannot assume that even Black COVID efforts are inclusive of Muslims. On the Muslim COVID-19 advocacy side, who is caring about Black people? We [must] care about ourselves. That is the place where we're starting to organize."
The Need for Black Muslim Space
Black Muslim COVID Coalition affiliates told AboutIslam why they answered the call to rally and create a space centering Black Muslims. Muslim ARC executive director, Margari shared the organization's motivation for working with MFW on building the BMCC with AboutIslam.
"I found the absence of Black Muslim voices in national conversations, within Muslims and Black spaces. This contrasted with the work that is happening locally, where Black Muslims [consistently support] vulnerable communities.
"There are so many people mobilizing. We just lacked an umbrella group to weave conversations together. There was an assumption that all Muslims in America face similar issues. It seemed like we were being talked at, and few people asked us "What do you need?"
"When Dr. Kameelah Mu'Min Rashad reached out, and asked me what did I need, and what I thought Black Muslim needed, I shared my desire to address being overwhelmed and isolated and to connect our community within a community organizing framework, something which I had been trained in. I wanted to move from inaction to action, building and supporting a new space, where people like me could thrive."
"I saw the lack of response in the communities of color around me," coalition member Oumy Thioune told About Islam.
"Also, I saw how other communities, specifically other Muslim communities, were rallying up to get in order and mobilizing resources to their people but couldn't say the same for mine."
Tufts University Muslim chaplain, Abdul-Malik Merchant, explained that the coalition connected to his commitment to serve the community. "I have always been searching for opportunities to serve my community, Black Muslims, in a way that felt true to me and with people I respected and trusted."