PARIS – For many European footballers, playing for national teams represents one of the important occasions they move to express a sense of national identity.
A galaxy of Muslim players in the Swiss squad, currently participating in the Euro 2016, are challenging Euro-skeptic and anti-immigrants' sentiments, representing a country where minarets ban flared up anti-Muslim emotions few years ago.
The Swiss squad in France features many players from an immigrant background, with players of Albanian, Kosovo, Macedonian, Bosnian Croat, Cape Verdean, and Ivorian roots.
---
⚽ Read Also: Why Did Egypt Goalkeeper Refuse Man of the Match Award?
---
Here are some key facts on top Muslim players in the Swiss team:
Xherdan Shaqiri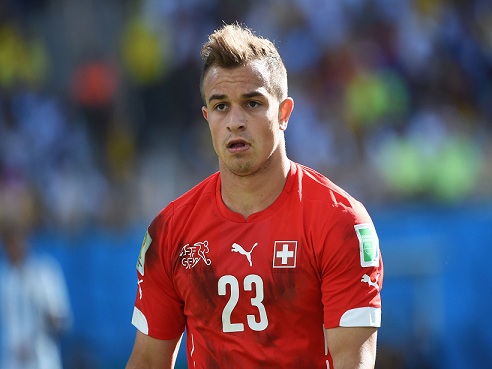 The 22-year-old Xherdan Shaqiri represents the Swiss national team in the ongoing France Euro 2016. Born in Yugoslavia from Albanian origin, the Muslim footballer plays as a midfielder for Bayern Munich in the German Bundesliga.
Since his breakthrough into Basel's first team, the left-footed midfielder has drawn widespread praise for his speed, both on and off the ball.
Shaqiri won the 2012–13 UEFA Champions League title with Bayern in late May, as well as the Bundesliga and the DFB Pokal title, making him one of the Bayern Munich players to have won the treble.
Admir Mehmedi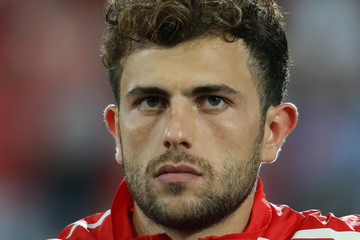 Born in March 1991 in Macedonia, the Muslim footballer is among the Swiss squad participating now in EURO 2016.
Spending the majority of his youth career at FC Winthertu, the Albanian Mehmedi played his first international match between England and Switzerland in June 2014.
---
⚽ Read Also: Muslims & World Cup: 10 Facts You Should Know
---
Playing for Switzerland at the UEFA European U-21 Championship 2011, the Muslim forward player made his first international debut in that same year.
Mehmedi, 183-cm, has a history of 22 international caps and two international goals.
Haris Seferovic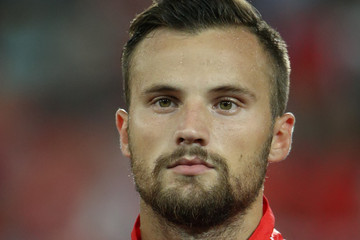 The Real Sociedad striker, born in February 1992, started his football career 15 years ago at the age of 7.
Dubbed as one of Switzerland's finest talents, the Bosnian Muslim footballer was selected to present Switzerland in FIFA World Cup 2014 and Euro 2016.
Seferovic played his debut international match in February 2013 between Greece and Switzerland.
The 187-cm striker has so far earned 12 international caps, scoring 2 goals.
Seferovic's goal in the 92nd minute in Switzerland's match against Ecuador, in the last World Cup, in 2014, defined the result of the match, giving his country the first victory in the history of highest ranking FIFA tournaments.
---
⚽ Read Also: The Six Muslim Hosts of FIFA World Cup 2018
---
Valon Behrami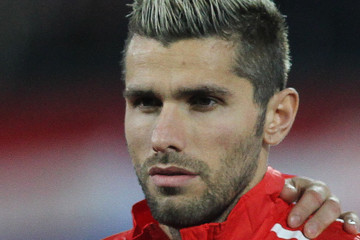 The 29-year-old midfielder, born in Kosovo, started to discover his passion and love for football at the age of 13.
The 184-com footballer, Behrami, played his first international match in the Swiss squad against France in October 2005.
Appearing at Germany 2006, South Africa 2010, UEFA EURO 2008 and World CUP Brazil 2014, France Euro 2016 is now the midfielder's fifth major international tournament.
Blerim Dzemaili

Born in April 1986 in the former Yugoslavia, Dzemaili signed his first professional contract with FC Zurich in 2003.
The Muslim midfielder made his first international debut for Switzerland against Scotland in March 2006.
Although Dzemaili was listed to play for the Swiss squad in FIFA World Cup 2006, he couldn't make it to the world football gala.
Granit Xhaka

Granit Xhaka is a Swiss professional footballer who plays as a midfielder for English club Arsenal. He was born in September 1992 in Basel to Kosovo Albanian parents.
He has been a full international player for Switzerland since 2011, gaining more than 40 caps. He was included in their squad for the 2014 FIFA World Cup and UEFA Euro 2016.
Save