Kicking off on June 14, the 2018 FIFA World Cup is record-breaking for the Muslim world, with seven Muslim nations taking part this year.
The seven Muslim countries are Nigeria, Egypt, Morocco, Tunisia, Senegal, Iran, and Saudi Arabia.
To celebrate this, here are ten facts about Muslim participation in the world's greatest sports spectacle, as gathered by My Salaam.
1- Egypt is the first Muslim country to take part in a World Cup after it qualified in 1934 for the second-ever competition in Italy. In those days, the World Cup was played on a straight knockout basis. Egypt faced Hungary and was beaten 4-2.
2- Indonesia is the largest Muslim country (by population) ever to play in the World Cup, participating in 1938 world cup in France under its colonial name, the Dutch East Indies. Hungary was the opposition again, beating the Indonesians 6-0.
3- In total, 15 Muslim nations have taken part in 15 of the 21 World Cups to date. They are, in order of appearance: Egypt, Indonesia (Dutch East Indies), Turkey, Morocco, Tunisia, Iran, Algeria, Kuwait, Iraq, the UAE, Saudi Arabia, Nigeria, Senegal, Ivory Coast and Bosnia and Herzegovina.
4- The first goal scored by a Muslim in a World Cup was when Egypt's Abdulrahman Fawzi scored twice in the defeat to Hungary in 1934.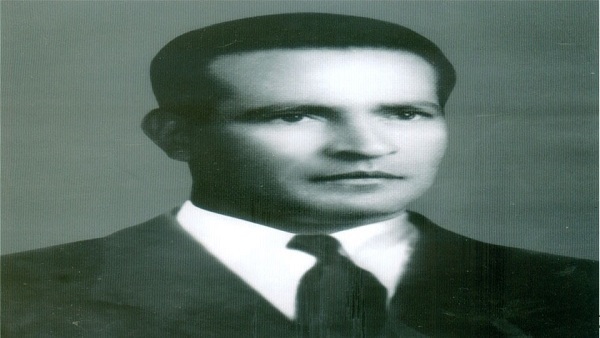 5- The first time a Muslim country won a game was in the 1954 World Cup in Switzerland, when Turkey beat South Korea 7-0. The result is also the biggest victory by a Muslim country in any World Cup.
6- The most controversial game in World Cup history is known as the "Disgrace of Gijon" – a match played at the 1982 games in Spain between West Germany and Austria which resulted in the elimination of a Muslim country. In what was their final group match West Germany went 1-0 up after 10 minutes against Austria. This put both countries level on points with Algeria, but ahead on goal difference. Knowing any further goals in the game would result in either Germany or Austria being eliminated and Algeria qualifying, both countries simply stopped attacking each other thus ensuring they qualified and Algeria didn't.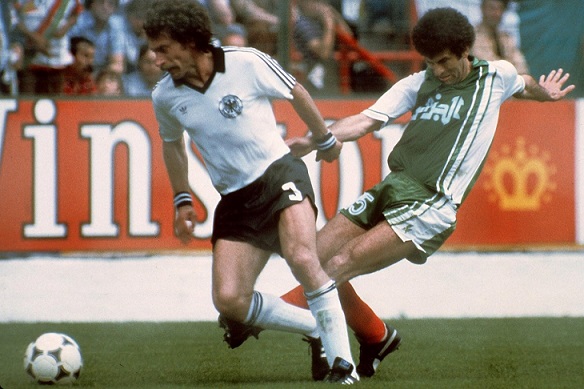 7- The first time a Muslim team went beyond the first round was in 1986 when Morocco topped their group in Mexico. They went on to lose 0-1 to West Germany in the next round.
8- The greatest goal scored by a Muslim in the World Cup was Saeed al Owairan's solo effort for Saudi Arabia when they beat Belgium 1-0 in the United States in 1994. Owairan famously picked up the ball in the Saudi half and dribbled 70 yards past four Belgian defenders before getting it past the helpless Preud'homme. The goal was described by The New York Times as a "solo goal whose artistry was worthy of Pele".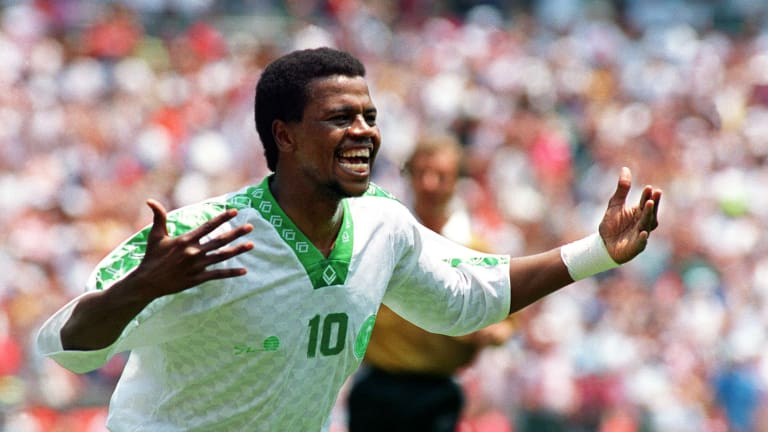 9- The best-ever performance by a Muslim nation at a World Cup was Turkey's in 2002 when they finished third behind only Brazil and Germany in South Korea and Japan. It was also the first time Muslim players featured in the official World Cup "All-Star" team, with three Turkish players selected for the honor.
10- The greatest Muslim player in World Cup history is France's Zinedine Yazid Zidane, declared FIFA's Best Player at the World Cup in Germany 2006, and the only Muslim to be thus honored. At Brazil 2014, Paul Pogba, another Muslim French player, was declared the World's Best Young Player.