A UK Muslim charity is planning a new London memorial commemorating Muslims' significant role in First and Second World Wars.
The National Muslim War Memorial Trust (NMWMT) said the new memorial will help educate the public about the contribution of Muslims to Britain's Armed Forces through their role, service, and sacrifice.
"The incredible contribution that Muslim soldiers have made, and continue to make, to the British Armed Forces deserves to be commemorated and celebrated," Sadiq Khan said, Evening Standard reported.
📚 Read Also: Remembrance Day: UK Honors British Muslim WWI Heroes
"It is only right that those who have given their lives for our country are recognized and honored by a prominent national monument and that the public is able to learn more about the sacrifices made by these brave men and women for our country."
Advertisement


Advertise on AboutIslam
Minister of State for Defence Baroness Annabel Goldie has also shown her support for the initiative.
Collecting denotations for the new monument, NMWMT hopes it will be the first in the UK to remember the millions of Muslims who served in the British Armed Forces during the conflicts.
"We very much hope to draw attention to and get more public recognition for the sacrifices made by Muslim personnel in the British Armed Forces. I am grateful for all the support our campaign is getting," Lord Mohamed Iltaf Sheikh, chairman of NMWMT, said.
"The support of the London Mayor is particularly significant as the first memorial will be located in the capital."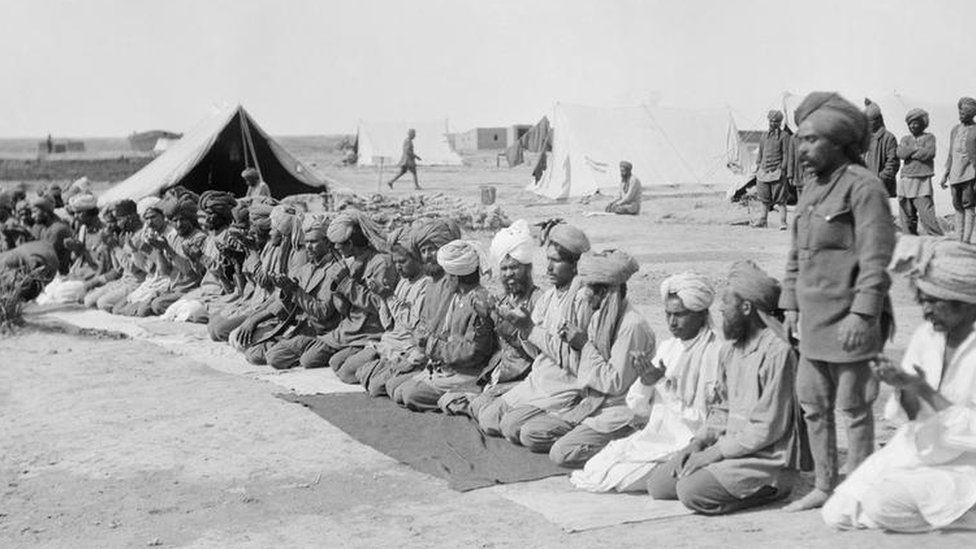 Muslims in World Wars
A huge number of Muslim soldiers participated in WWI and WWII.
A study by think tank British Future maintains that just 22% of people in Britain knew Muslims had fought in the Great War.
A research by Dr. Islam Issa, Lecturer in English Literature at Birmingham City University, proved that 1.5 million Indians and 280,000 Algerians, Moroccans and Tunisians fought for the Allies during the WWI, as well as soldiers recruited from other parts of Africa.
According to The National, at least half a million Indian Muslims enlisted in the British military during the conflict. At least one-third, if not more, of the British "Indian Army" that fought during the war on many fronts were Indian Muslims – a disproportionately high percentage.