Hajj, the life-time journey to Makkah, is a spiritual and physical purification of the self. It offers Muslims a chance to think about future, evaluate life, and ask Allah for healing from the past scars.
Yet, ever since Christchurch terror attack survivor Farid Ahmed got the news about going for hajj this year, he couldn't stop his tears from flowing.
"This trip is not for me," tearful Ahmed told News Room. "This invitation came for her."
📚 Read Also: Hajj in Wheelchair: What You Need to Know
Ahmed became world-famous for forgiving the Australian shooter who killed his wife, Husna, and 50 other peaceful Muslim worshippers while praying at mosque on March 15, 2019.
This year, Ahmed, 59, his 18-year-old daughter Shifa, and Husna's niece, Farhana Akhter Reju, received an invitation from the Saudi government along with a group of 60 terror attack survivors, victims, and their families, to perform hajj.
"My weak side feels like crying because this trip is not for me. This invitation came for her," Ahmed said.
"So I feel like I'm just carrying her. Every moment in this trip will acutely remind me about her. That is the sad part.
"This invitation didn't come to Farid as Farid, but it has come because Husna was gone. So the trip is a reminder actually about what happened."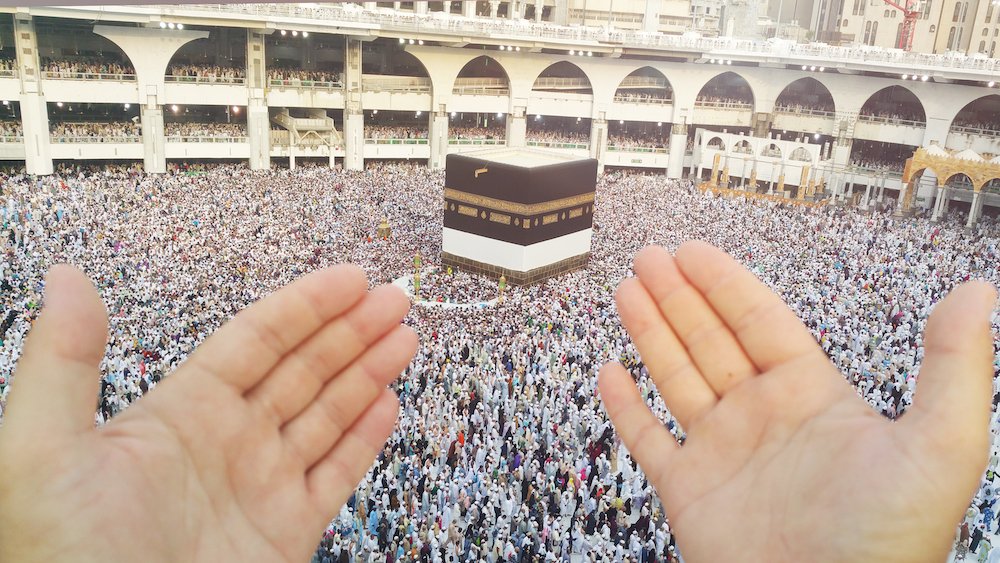 Her Dream
Going to hajj has always been a dream for Husna. Yet, Ahmed, who uses a wheelchair, said his disability was an obstruction.
"I never imagined that I could take this risk of going through all the physical, mental and emotional efforts to do Hajj," Ahmed said.
"My wife wanted to go many times, that was her dream. But my disability was an obstruction. So I feel glad that I am going to try this time, and I can fulfil her dream.
"I'll represent her. I'll represent everyone, not in terms of faith because we have different faith, but in terms of peace and love."
Muslim pilgrimage or hajj is a lifetime journey that many aspire to.
Hajj consists of several rituals, which are meant to symbolize the essential concepts of the Islamic faith, and to commemorate the trials of Prophet Abraham and his family.
Every able-bodied adult Muslim who can financially afford the trip must perform Hajj at least once in a lifetime.