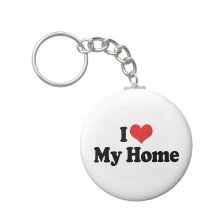 A Way to Avoid Falling into Sin
For many young Muslims, marriage is a way to avoid committing sins. A twenty-four-year-old said:
"Today we are surrounded by opportunities to do and say things that are clearly wrong. It is common for people to swear, drink alcohol as a means of relaxation and entertainment; it's considered normal. It's also considered normal for young people to have boyfriends and girlfriends.
The pressure on the youth to keep away from committing sins is a huge challenge. Some try to get married young to avoid sin but in doing that families often make things difficult. They say things like 'you have to finish school, you don't have enough money, you should marry a relative from overseas'. Really, sometimes it's just too much pressure."
The issue of avoiding sins is an important part of Muslim youth getting married. Islam treats most sins by getting people to transcend them; keep away from them. However, in the matter of sex the treatment lies in fulfilling this human desire, but doing so within the framework of marriage.
Conclusion
The choices we make forge a path for us through our lives and because evil is always present in life, people who exemplify noble character and rise above temptations, attaining respect and admiration, apart from those who allow themselves to sink low, finding themselves capable of untold wickedness, should be supported and helped.
The courage, steadfastness and resiliency that young Muslims must exemplify to take the path of piety in our modern world should be applauded. This path promises amazing rewards in this life and the next but it is a difficult one.
Young Muslims who consciously choose to seek a life partner and marry, with the intention to gain Allah's pleasure and build a loving home, deserve the support and encouragement of family and community. After all, their success is ours.
First published May 2014
Read More:
Pages: 1

2