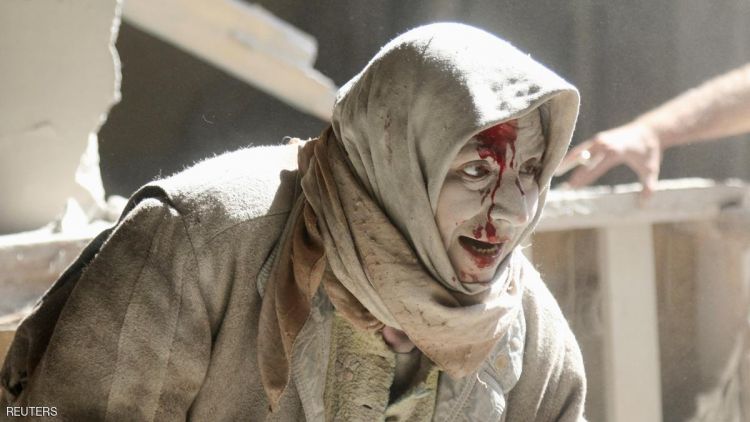 A woman's face and clothes are a deathly white from the dust of a building wrecked by an air strike, save for the stream of blood flowing from her head wound.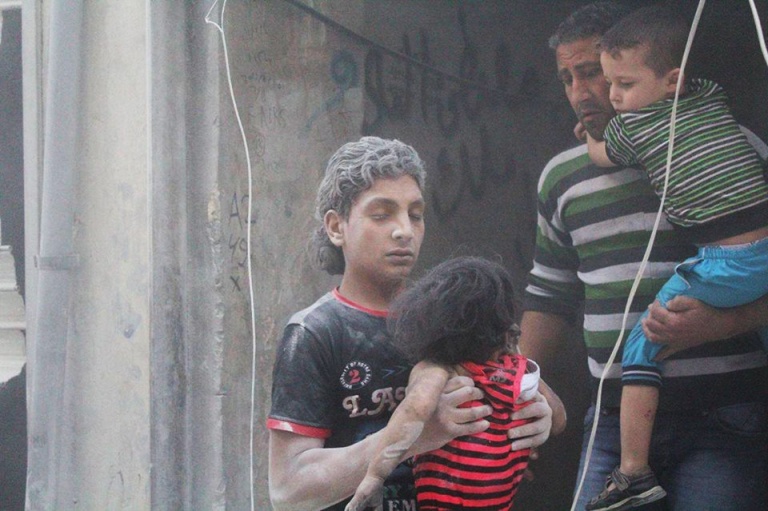 A father's loving arms hold a young child tightly as yet another family is shaken to its core by the trauma of Syria's brutal crisis. These harrowing pictures have just been taken by Islamic Relief staff in Aleppo, Syria's largest city, where over 130 people have been killed in the past week as hostilities have resumed.
The dead included five volunteer rescue workers who were trying to save lives, and 14 patients and medical staff in a hospital that came under fire. The medics included Aleppo's last surviving pediatrician, Mohammad Wassim Muadh, described by a nurse who worked with him as "the definition of humanity and kindness".
Islamic Relief has joined over 80 other humanitarian organizations in strongly condemning the renewed violence, and calling for the recently negotiated ceasefire to be restored.
Aleppo has yet again been the target of heavy and brutal airstrikes for the past several days, renewing the need for instant relief. In this time of crisis, please do what you can to continue to support those in desperate need by supporting one of the following appeals:
Donate today:
£30 could feed a whole family for a month, helping them to stay nourished and healthy.
£70 could help buy cooking utensils and hygiene goods such as soap, toothpaste and nappies, items we take for granted in the western world, but are essential for everyday living. For instance cooking utensils will enable a family to do simple tasks, such as boiling water.
£100 can help to supply a family with essential items to aid their survival, including food for a month, cooking utensils and a hygiene kit.