Around one million pilgrims continued on Sunday, July 10, the symbolic stoning of the devil in what has been so far a safe and smooth hajj.
The first day of the three-day stoning ritual began Saturday, July 9, the first day of `Eid Al-Adha, at Jamrat Al-Aqaba.
In the first major hajj after two years of restrictions due to COVID pandemic, pilgrims performed the ritual as helicopters hovered overhead while security officers organized the flow of worshippers in Jamarat.
📚 Read Also: What is Special About the Days of Tashreeq?
Chanting "Allahu Akbar (God is Greatest)," crowds of pilgrims advanced in waves around Jamrat al-Aqaba, the largest of three adjacent pillars, pelting Jamrat Al-Aqabah.
"Everything was easy, from organizing the crowd, or the stoning in Jamarat, to the Tawaf (walking in circles in Makkah's Grand Mosque)," a Palestinian pilgrim who only gave her first name, Nussaiba, told Reuters.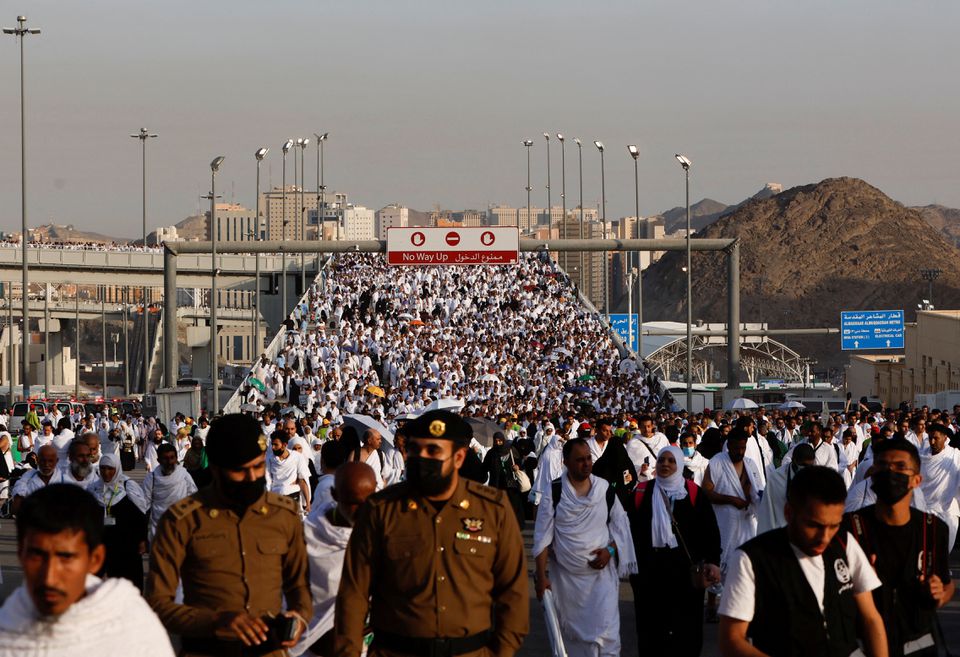 Pilgrims hurl seven pebbles from behind a fence or from an overhead bridge every day for three days at each of the three 18-meter (58-foot) high concrete pillars symbolizing the devil.
Muslims believe Satan appeared on the same site to Prophet Abraham, son Isma'il, and wife Hagar, who each threw seven stones at the devil.
After the stoning ceremony, the pilgrims head to Makkah for Tawaf Al-Wadaa.
Muslims from around the world pour to Makkah every year to perform hajj, one of the five pillars of Islam.
Hajj consists of several ceremonies which symbolizes the essential concepts of the Islamic faith. They also commemorate the trials of Prophet Abraham and his family.
Every able-bodied adult Muslim who can financially afford the trip must perform hajj at least once in a lifetime.