In Tokyo 2020 Olympic Games, it has been a success story so far for Muslim athletes, with many of them winning gold, sliver and bronze medals, and the number still keeps rising as the games wind up.
Here follows a list of some of the successful medalists so far:
📚 Read Also: Olympics: Athletes' Acts of Kindness Warm Hearts
Soufiane El Bakkali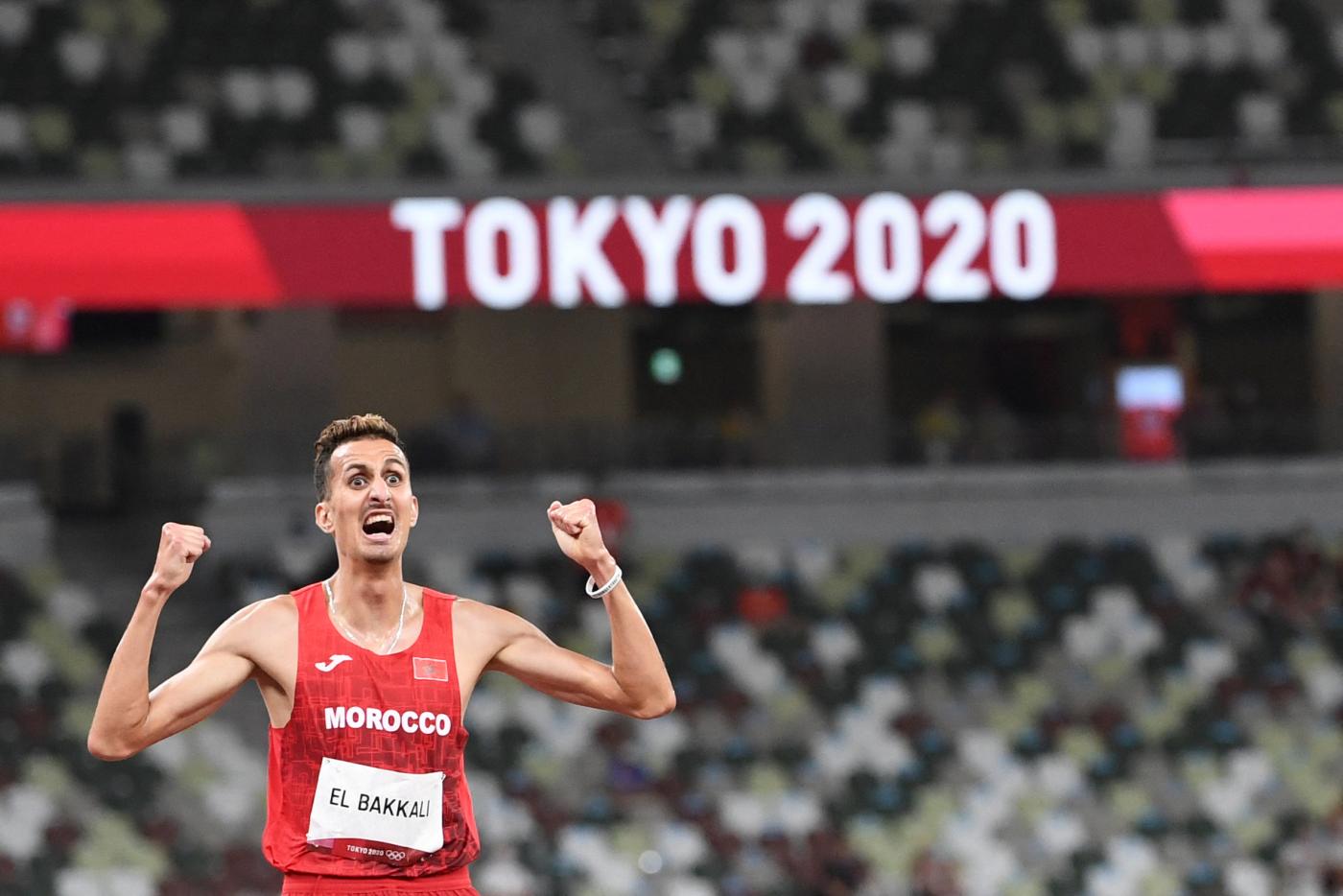 El Bakkali, a Moroccan, won gold in the Olympic men's 3,000 meters steeplechase on Monday, August 2, breaking Kenya's dominance, having won nine times in a row.
Mutaz Essa Barshim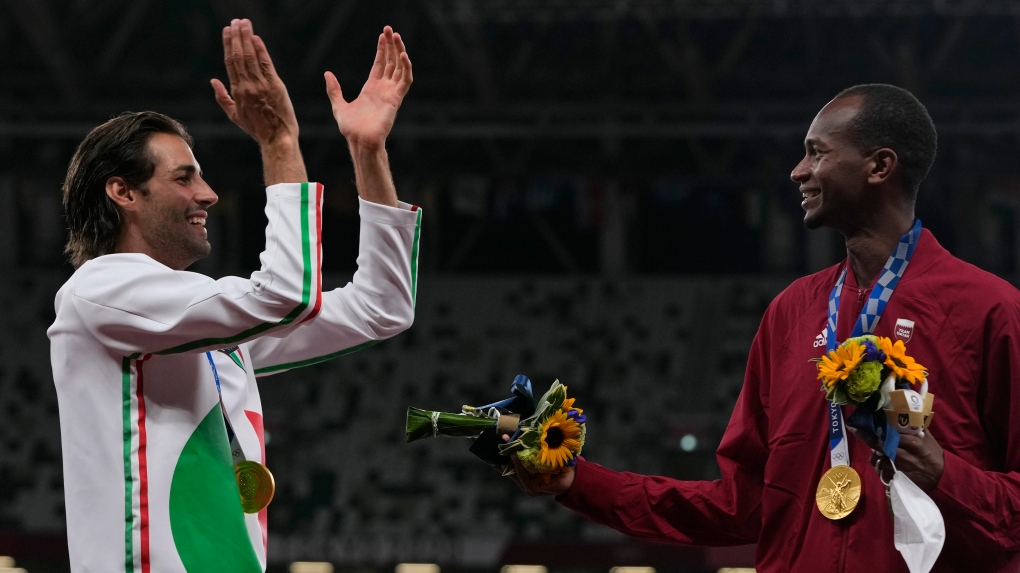 Qatar's Mutaz Essa Barshim agreed to share a gold medal with Italy's Gianmarco Tamberi in the men's high jump.
During the long competition, both athletes executed the first six jumps up to 2.37 meters (7 feet 8 inches). Instead of taking the competition to a tie-breaker, the two athletes decided to share the gold medal in one of the most touching moments in the games.
Fares Ibrahim Hassouna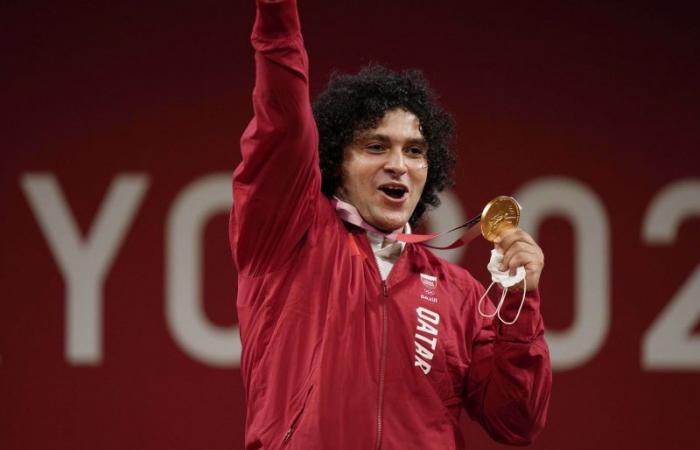 Egypt-born Qatari weightlifter Fares Hassouna made history by winning gold medal during the 2020 Tokyo Olympics.
Fares won his medal following his enormous overall lifts of 402kg in the Men's 96kg weightlifting competition.
The 23-year-old put in a dominant display as he lifted 177 kg in the snatch before setting an Olympic record with his clean and jerk lift of 225 kg.
Sifan Hassan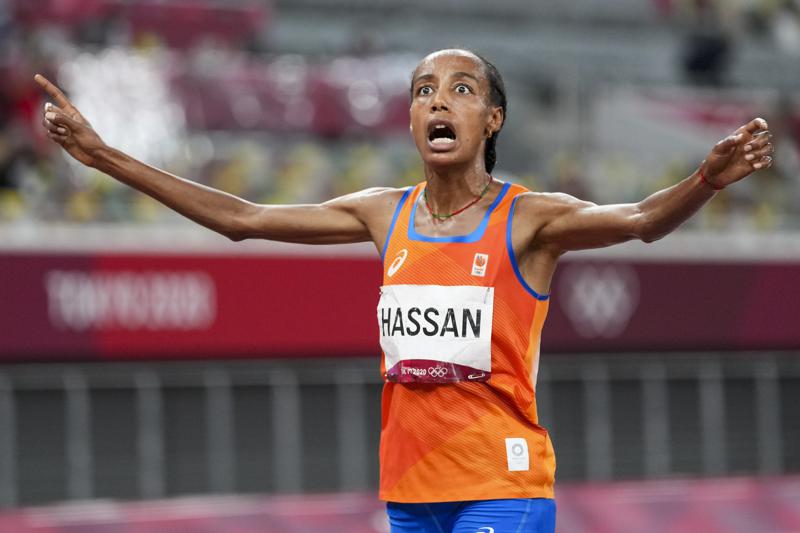 Dutch Muslim Sifan Hassan won the women's 5,000m gold to seal the first part of her attempt at an unprecedented Olympic treble.
Hassan surged away on the last lap to win in 14 minutes 36.79 seconds and her victory came just hours after she had recovered from a slip in the heats for the 1500m, an event in which she is chasing a medal along with the 10,000m.
Ahmed Hafnaoui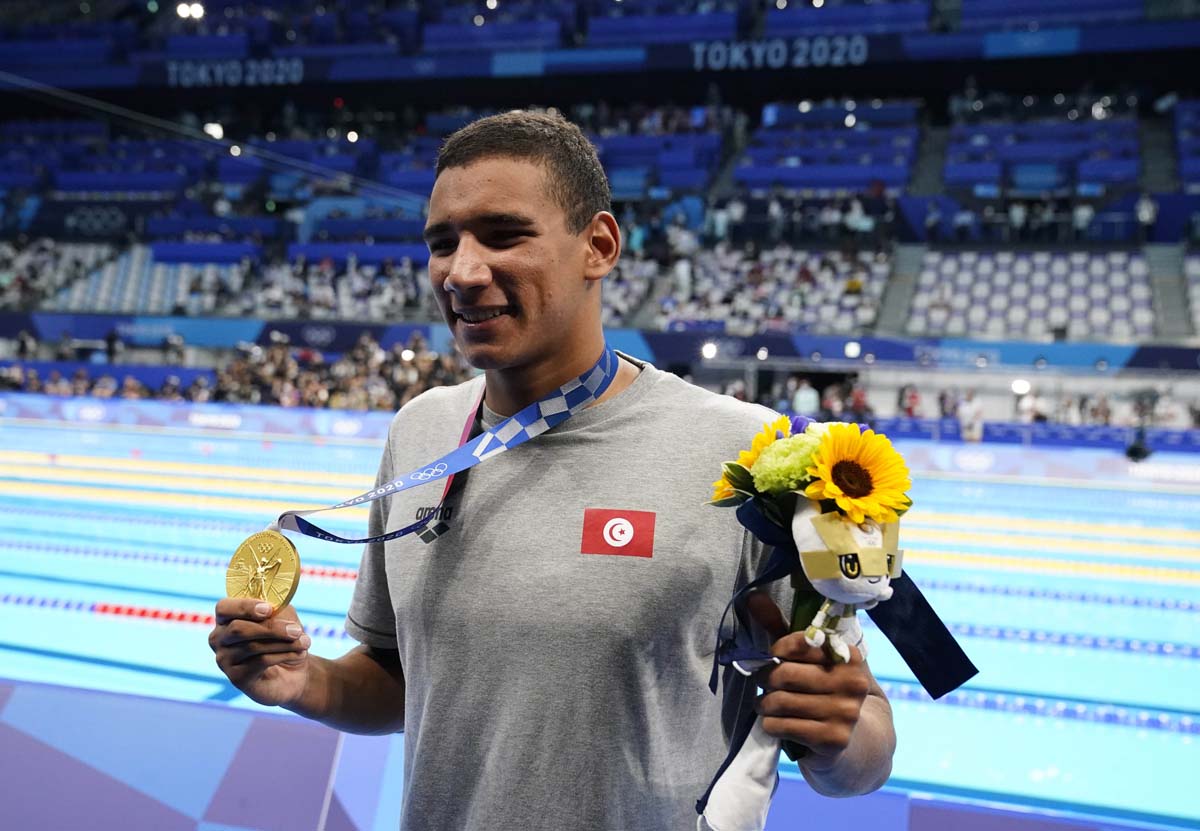 In one of the best moments of the Olympics so far, Tunisian swimmer Ahmed Hafnaoui became one of the Summer Games' unlikeliest victors.
Hafnaoui, who is relatively unknown in the swimming world, triumphed in the 400m freestyle in Tokyo on Sunday, July 25. It took the 18-year-old looking at the scoreboard to see his time of 3:43.36 to realize he had won.
Mohamed Khalil Jendoubi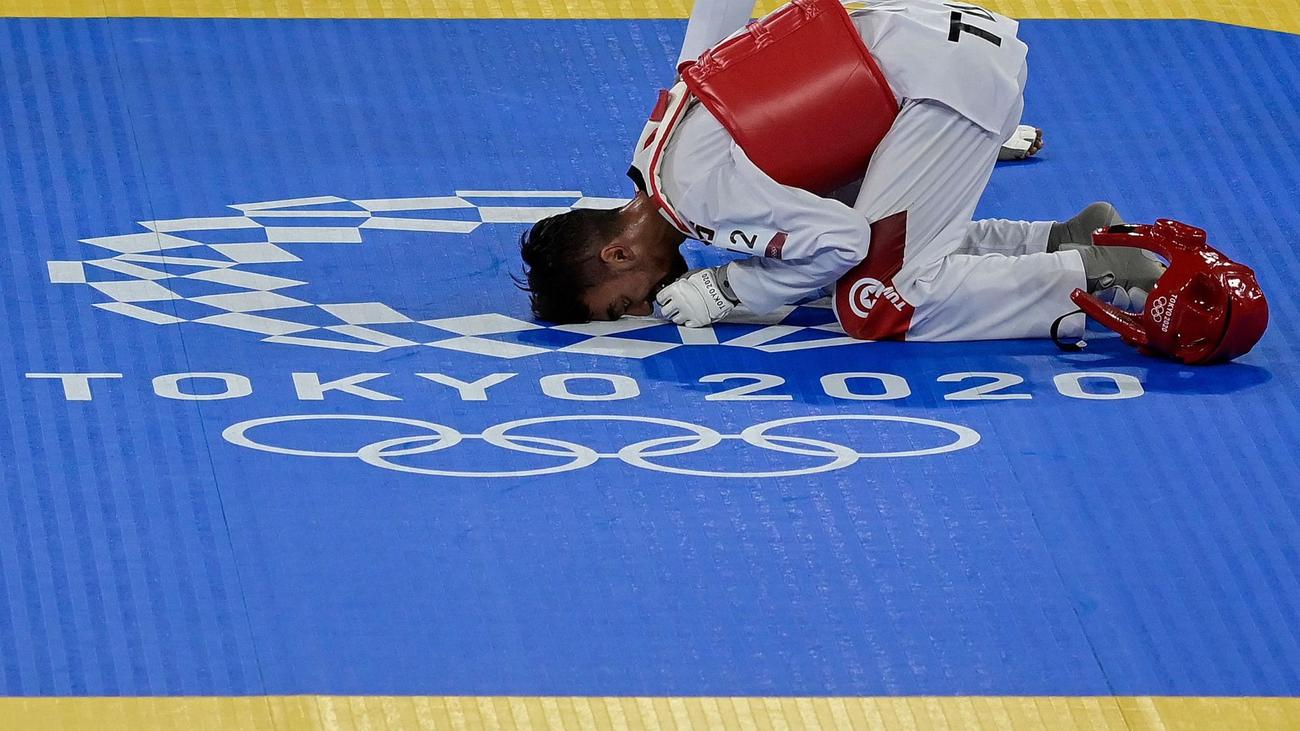 Tunisia's Mohamed Khalil Jendoubi won the silver medal in men's Taekwondo 58kg category.
He secured the medal after being beaten by Italy's Vito Dell'Aquila, who secured the gold medal, the Italian's first Olympic medal.
Ferhat Arıcan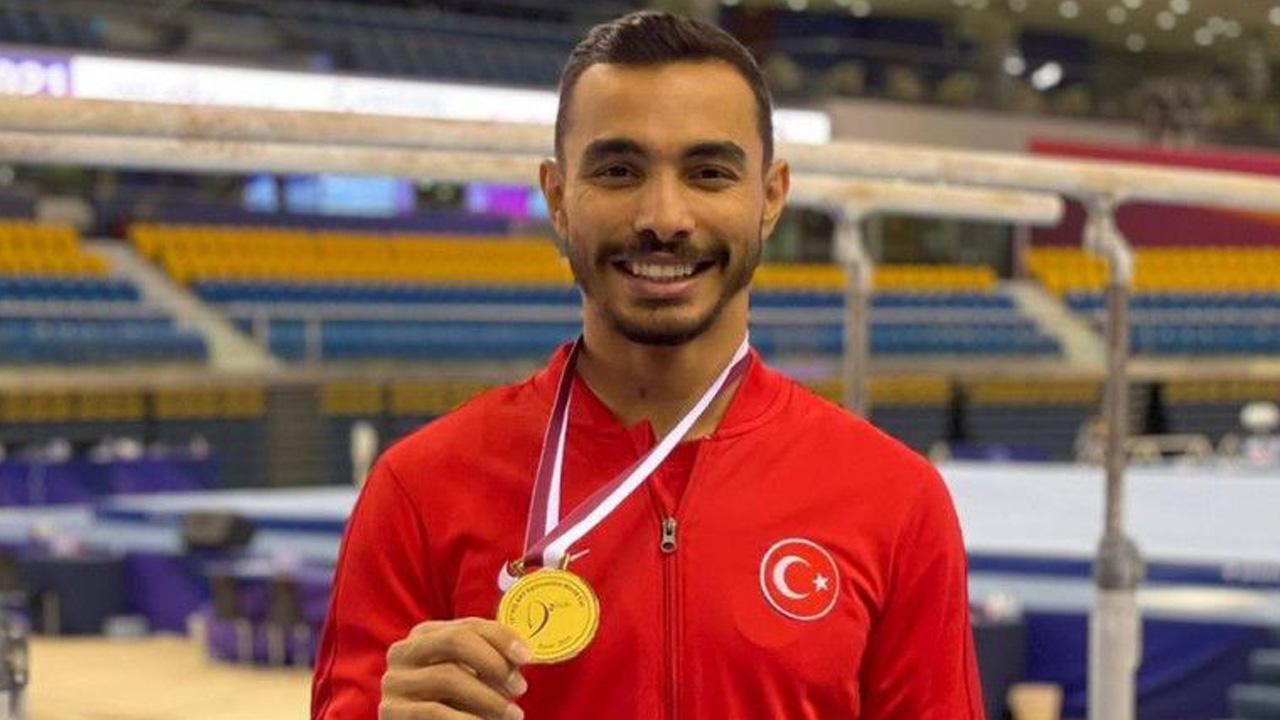 Ferhat Arıcan made history Tuesday, August 3, by winning Turkey's first-ever gymnastics medal at the Olympics when he clinched bronze in the men's parallel bar event at the Tokyo 2020 Games.
At Tokyo's Ariake Gymnastics Centre, Arıcan performed brilliantly and was awarded 15.633 points.
Hakan Reçber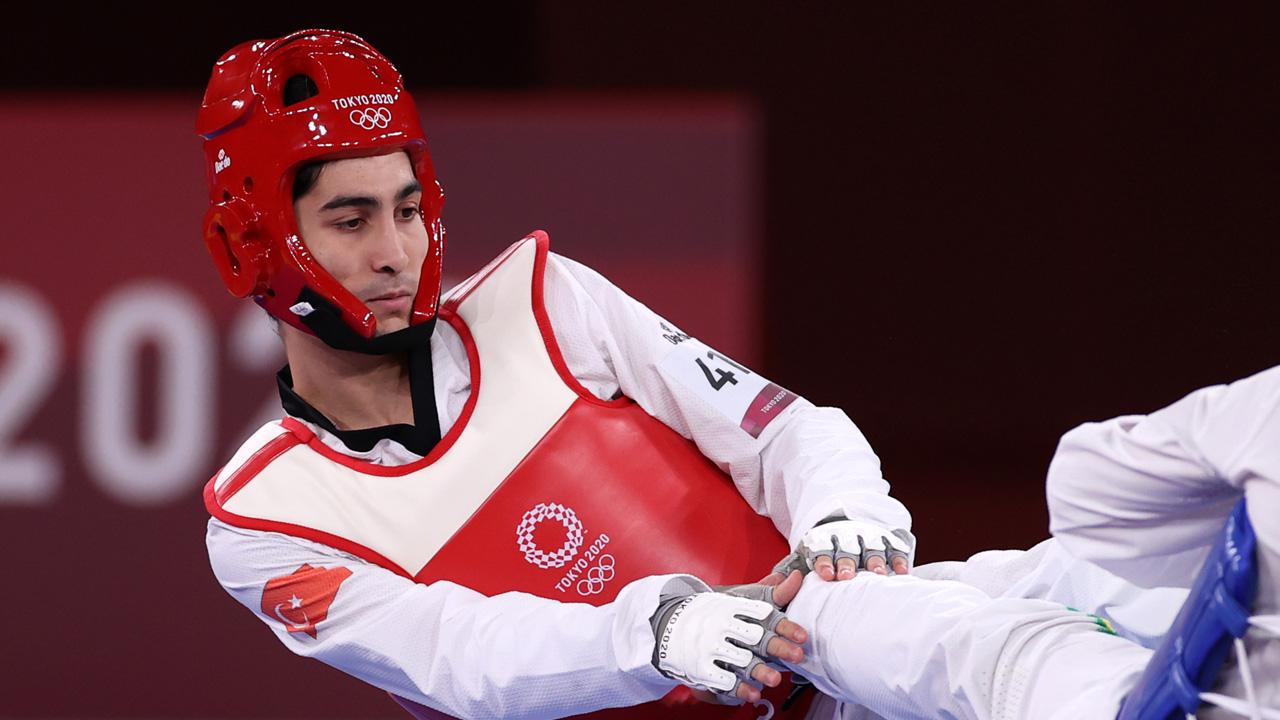 Turkey's Hakan Recber beat Nedzad Husic, of Bosnia and Herzegovina, on July 25, to win taekwondo bronze in the men's 68kg.
Abdullah Al-Rashidi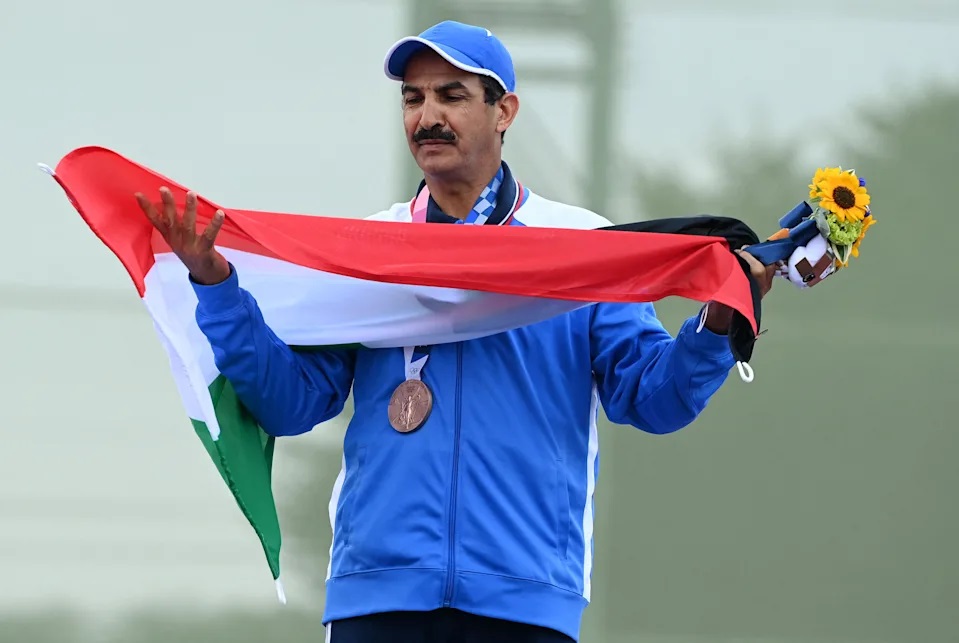 Kuwait's Abdullah Al-Rashidi won a bronze medal in skeet shooting on Monday, July 26, at the 2020 Tokyo Olympics. Al-Rashidi, a seven-time Olympian, is a fan favorite and was joined in Tokyo by his son, Talal, who competed in men's trap shoot.