During the once-in-a-lifetime experience of hajj, the pilgrims are being advised to install navigation applications which are very useful in locating the pilgrims and their tents even without internet connection.
Here are top four apps in 2017 to help guide pilgrims through the Hajj rituals.
Hajj Navigator
This app will give the pilgrims precise directions to reach their destinations in Mina, Makkah and Aziziyah.
Hajj Navigator is supported by Google Maps and based on data of roads and streets of Mina as well as details of pilgrims' accommodation, hotels, hospitals and medical facilities in Makkah and Aziziyah.
When pilgrims or hajj volunteers feed their location and destination in the app, they would immediately find the route and distance with an approximate time to reach it.
Hajj Salam
Compared to other apps on the market, HajjSalam stands out for its interactivity. A counter lets users keep count on the number of times they circle the Kaaba during the mandatory Tawaf.
HajjSalam includes other tools that include prompting pilgrims to read or listen to the appropriate prayers at the right time and place, as well as full camera, map and social-media integration.
Smart Hajj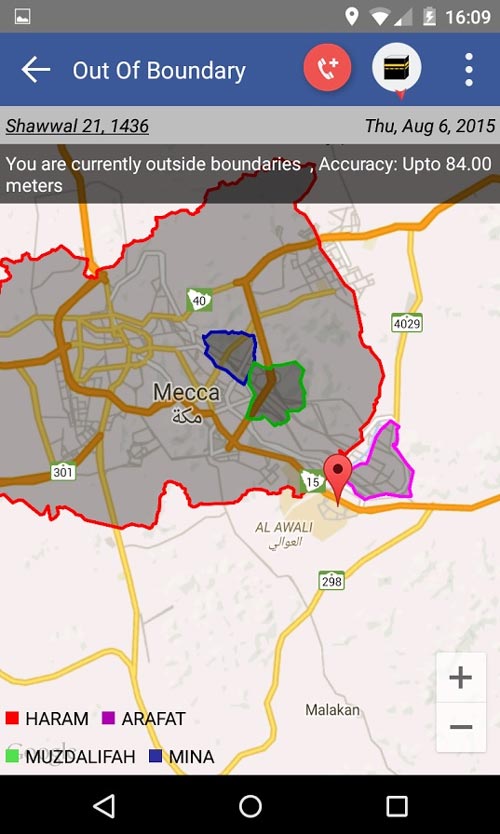 One of the few apps endorsed officially by Saudi Arabian officials, SMARTHAJJ was designed in a way to "guide pilgrims during their trip as the world's first checklist of Hajj."
Developed by Saudi Arabia's King Abdulaziz City for Science and Technology (KACST)'s GIS Technology Innovation Center, the mobile app was endorsed by Makkah Governor Prince Khalid al-Faisal Al Saud.
One of the tools offered on the app is the ability for users to connect with authorities directly online. It someone falls sick, they are able to forward a request directly to medics on standby. This app is available free both on Apple's App Store and Android's Play Store.
Hajj Guide
The Hajj Guide app is available on Apple's App Store, Android's Play Store and Windows Phone store, making it one of the few apps available across all three mobile platforms.
The app hosts several pages with an introduction to what hajj entails, the importance and significance of its history, as well as tips on how to prepare for the journey and the essential items one needs to bring to Makkah.
References: