Learning New Things
Barrientos' Eid festivities, celebrated at home with only close family, were also an exercise in learning new things.
Although she and her husband are Hispanic – she is Bolivian and he is Puerto Rican – two of her six children are of Afghan heritage. With such a diverse ethnic heritage represented amongst her own family, she said she wanted to make sure the food served during `Eid mirrored that.
"We did a multi-ethnic `Eid brunch," she said.
"I want the kids to grow up with traditional Ramadan food, but they are also culturally Hispanic, and I want them to grow up with the same memories of food as I had, and the oldest two are Afghan, and I didn't want them to lose touch with their father's culture. At first we were struggling (to prepare Afghan food), but we Googled videos and figured it out."
Barrientos said, for her family, serving hot dogs one night and hummus the next is simply "the way it should be," adding, "For us (as converts), Eid celebrations are not natural, but it's part of the kids' identity."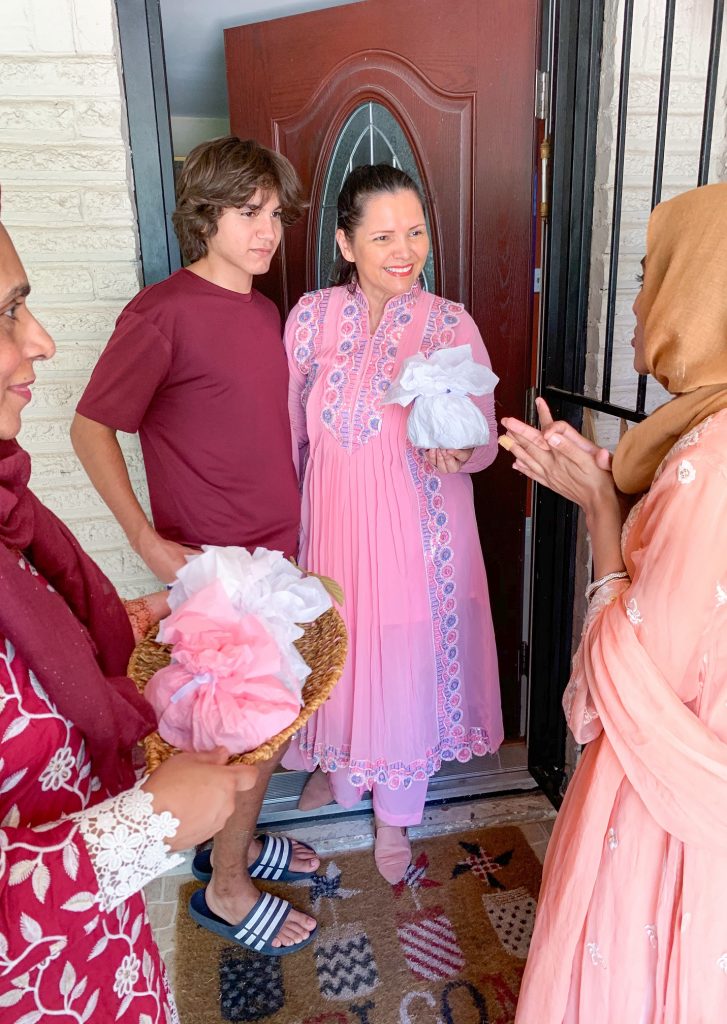 New Traditions
For Houstonian Naureen Ali, this Ramadan and `Eid also was a time to incorporate new traditions while learning how to navigate the holy month spent away from the community and comfort of the mosque.
For her, she incorporated the baking and bringing of cookies to neighbors to share the spirit of the holiday.
"We baked a bunch of cookies and I went with my mom to bring them. We dressed in our `Eid clothes and told our neighbors why Ramadan and `Eid are important," she said.
"This is something unique to this quarantine experience, and I think it's a nice way to keep somewhat of a celebratory spirit."
She said the gesture also serves to ensure Muslims are part of the fabric of the community in which they live and serves to soften the hearts of those around them.
"This is how you build relationships," Ali said.
As Barrientos did, Ali spent the Eid with only her close family. She said she is still wary of large crowds.
"People are still being diagnosed with the virus," so she was content to stay home and video chat with extended family around the world, even celebrating the fact that her grandmother in England learned how to work the technology and offer her `Eid greetings "in person" via the internet.
"It's truly been a Ramadan full of learning," Ali said.
"I've learned so much about discipline, and how to do taraweeh prayers at home by myself for most of the month. For us, `Eid was a day to rejuvenate and replenish, but we always miss Ramadan when it ends."
Pages: 1

2