CHERRY HILL – New Jersey Muslim doctor inaugurated on Saturday, May 6, a new free health clinic, offering help to uninsured Americans and sending a message about true Islamic teachings.
"We saw 15 patients already today," Dr. Jubril Oyeyemi said moments after he presided over a ribbon-cutting ceremony shortly after 2 p.m. in front of several dozen supporters and public officials, NJ.com reported.
"Service to the community is paramount in Islam. We used to have biyearly health fairs but we just thought we wanted to do something more substantive, to be able to serve more people. So, having a clinic is one of the ways to do that."
The Cherry Hill Free Clinic is part of the Gracious Center of Learning and Enrichment Activities, which shares its facility with it.
Oyeyemi, a native Nigerian, graduated from Lincoln University in suburban Philadelphia and attended medical school at Penn State and Jefferson universities.
Volunteering as the clinic's medical director, he specializes in internal medicine and is also a staff physician for the Virtua Health System network.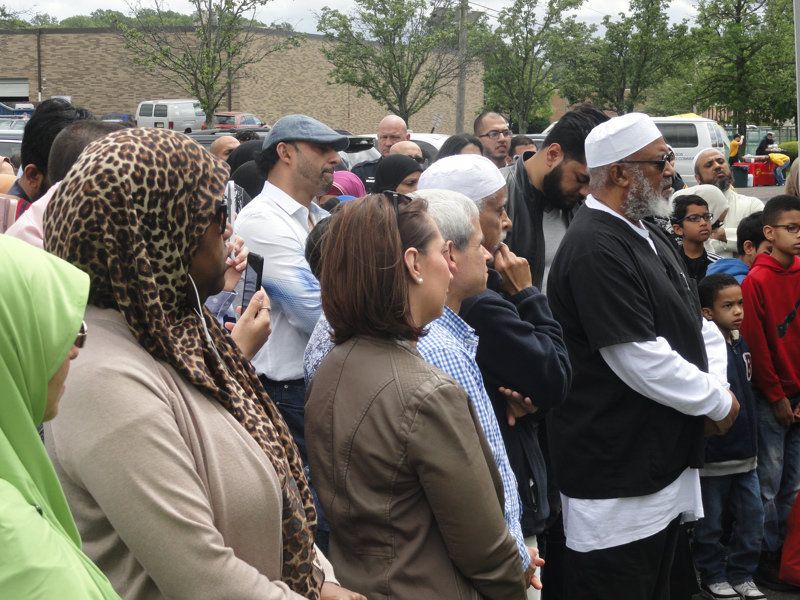 The clinic will operate the first Saturday of each month from 9am to 1 pm.
Serving uninsured Americans of all faiths, the clinic was suggested as Obamacare faces the risk of being appealed by Republicans.
"Healthcare continues to be at the forefront of concerns for every American," a statement from the mosque said.
"With Obamacare at risk of being repealed by a GOP controlled House and Senate and rising healthcare cost, every resident is concerned about whether or not they can afford to get sick."
Helping the community, the mosque raised $10,000 to but the clinic's equipment, which takes around 4,000 square feet of the mosque's total 15,000 square feet.
"Almost 18 percent of the folks in Camden County don't have insurance," Oyeyemi said.
"And that's not adding the underinsured who have insurance but can't afford the copays. So, the need is there."
Mosque members here said they want this outreach to help slow intolerance, which has included recent bomb threats at a local Jewish Community Center here.
"The message is that Muslims of America are your neighbors, your doctors, your friends," Oyeyemi said. "We are in service to the community."