The 45th Annual ICNA-MAS Convention, one of the largest and most diverse Islamic conventions in North America, has been canceled due to fears of the outbreak of the coronavirus.
The unprecedented step was announced Tuesday morning, March 17, on Facebook.
"Given the recent developments with COVID-19, the annual ICNA-MAS Convention in Washington, DC, from April 10-12, 2020, has been canceled," ICNA wrote on Facebook.
"We accept the decree of Allah, and we pray that He (SWT) grants goodness in ways that are unimaginable. Ameen."
ICNA assured its visitors that they will make sure their registration and hotels are fully refundable.
Until last week, the general understanding that the convention would go hold as scheduled, in line with the statement issued by the Muslim organization.
"Please be assured that ICNA along with its DC partners are closely monitoring the latest developments related to this virus. We will continue to follow the guidance set by the federal government and public health officials."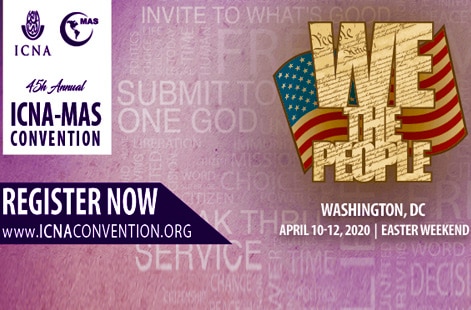 Coronavirus Fears
The decision comes amidst unprecedented measures taken by mosques and Islamic organizations across the world to prevent the outbreak of the coronavirus.
The virus, which originated from the central Chinese city of Wuhan, has infected 167,511 and killed other 6,606, according to the World Health Organization's latest estimates on Monday.
Last year's convention attracted roughly 22,000 attendees and offered more than 150 speakers giving presentations in more than 130 sessions.
ICNA is one of the largest, non-profit, grassroots Muslim organizations in North America with many projects, programs, and activities designed to help in reforming society at large.
Since 1968, ICNA has worked to build relations between communities by devoting itself to education, outreach, social services, and relief efforts.