Muslim volunteers gathered on Saturday, May 30, for the fifth Muslim Soup Kitchen Project (MSKP) event whose aim is to feed thousands of local families at a difficult time of COVID-19 pandemic.
Meeting at the Al-Hidaya Center in Latham, Muslim volunteers prepared 1,409 meals in one day for those in need.
📚 Read Also: "Don't Cause Harm!" Islamic Legal Maxims and COVID-19
"This is a frightening and difficult time in our nation and local community," MSKP director Uzma Popal told Times Union.
"The only way we will only be able to conquer this pandemic and its effects is if we stand together in a spirit of unity with each other and service to anyone in need."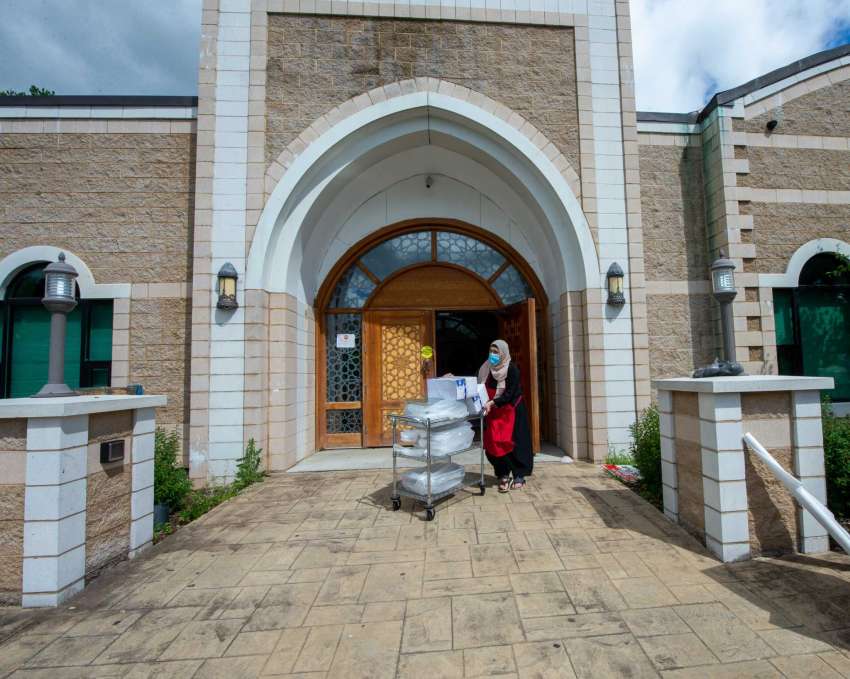 Launched in 2016, this is the event's fifth year.
The effort, which began in Albany, New York, brings Muslim and non-Muslim organizations together to serve those in need.
Volunteers served free meals at several different sites to foster unity and address the universal issue of hunger.
"Everything was delivered to various locations (nursing homes, hospitals, homeless shelters) instead of served onto dishes by volunteers. Normally, we would have over 100 volunteers who would help serve on site at different shelters," Popal added.
The annual event is not the sole effort to help the needy led by MSKP.
For years, the MSKP has been feeding thousands of local families and individuals in need. The group holds monthly Soup kitchens and drives at various locations throughout the Capital Region in NY and nationally throughout the US.
What started as a small local effort by students in 2003 in Albany, NY, has now reached thousands of families.