As Lent, Passover and Ramadan converge in April this year, Muslims, Jews, and Christians are offered a golden opportunity for family gatherings and prayers.
To make the best of these holy days, an interfaith food drive will be launched in Canada on Friday, April 15, Iqra.ca reported.
In the charity drive, which runs till April 30, participating mosques, churches, synagogues and other faith groups will ask their members and congregants to make a contribution at www.give30.org/donate.
📚 Read Also: Ramadan 2022: Canadian Muslims Support Food Banks Nationwide
"During this holy season, we come together in solidarity, compassion and kindness and join the Give 30 Campaign to support local food banks," said Muneeb Nasir, Executive Director of the Cordoba Centre for Civic Engagement.
"There are many people in our world who find it difficult to make ends meet; the pandemic has only amplified their struggles and their needs. During this holy season as we take stock of our blessings, let us turn our minds and hearts to those who may not have enough."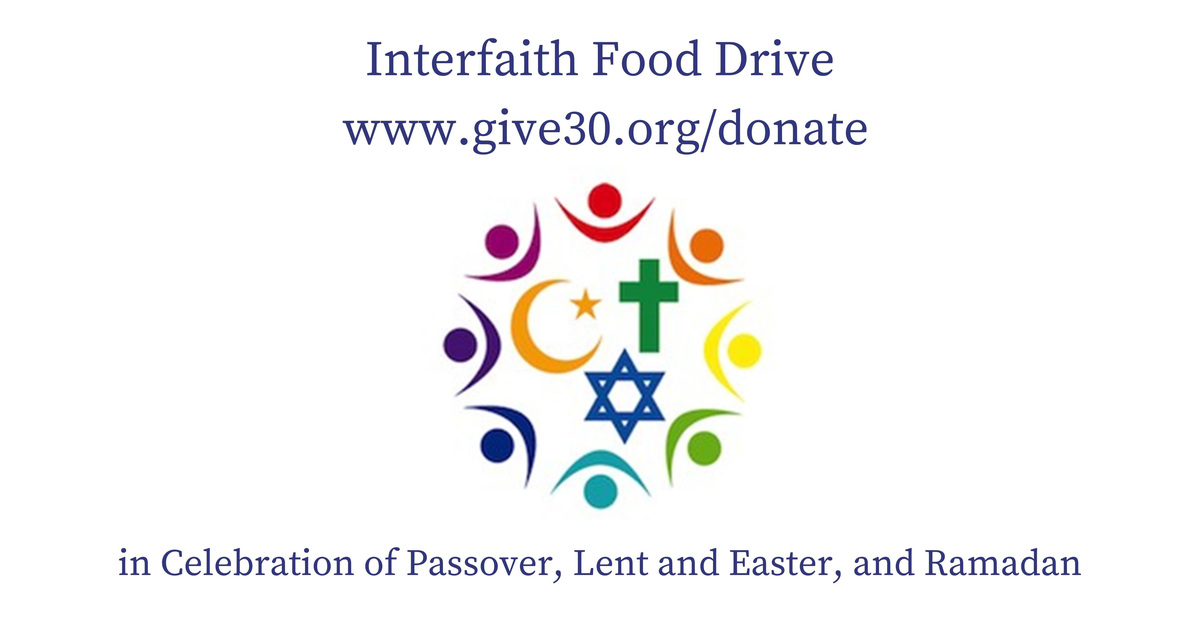 Giving Food
The Give 30 Campaign allows donors to make a donation to a foodbank of their choice in their locality.
"All our faiths call us to service – to give comfort, aid, and fellowship to those in need. Let's unite in common humanity to harness this principle and make a better world for all," says Ziyaad Mia, founder of the annual Give30 campaign.
"Let's be generous, kind, and compassionate to the friend and the stranger alike and respond to selfishness with generosity, division with social solidarity, and meanness with compassion and kindness," added Muneeb Nasir.
Give 30 was created in 2012 from the seed of an idea to help people. Since then, it has grown into a grassroots movement against hunger and poverty supporting organizations working in communities across Canada, the US, and Australia.