NEW YORK – #BlackMuslimReads continues to highlight the literary works of Black Muslim authors. During Black History Month, Muslims used the hashtag to bring attention to the rich expanse of books written by Black Muslims.
Organized by NbA Muslims, authors Umm Juwayriyah, Habeeb Akande, Ameenah Muhammad-Diggins, Robyn Abdusamad, Sakeena Rashid and Khadijah Abdulhaqq serve as hosts of the month-long campaign, encouraging a greater appreciation for Black Muslim-authored fiction and nonfiction.
Umm Juwayriyah spent the year gathering short stories by Muslim writers for a soon-to-be-released short story collection, Black Seed and Honey, which will reflect an expanse of American Muslim writing.
Black Muslim authorship continues to grow and extend into genres and topics. Akande recently published Kunyaza, a book centering women's sensual satisfaction. The author continues to be a formative presence in books focusing on sensual health in Muslim communities.
Muhammad-Diggins' children's book Bashirah and the Amazing Bean pie offers a look into African American Muslim traditions in celebrating the faith. The book was recently adapted into a play at the Please Touch Museum in Philadelphia.
Sakeena Rashid's professional development organization, Muslim Writers and Publishers Association, provides networking opportunities and professional support for Muslim authors and writers throughout the year.
Khadijah Abdulhaqq is the author of Nanni's Hijab, a book about Muslim girls and bullying.
Robyn Abdusamad is the cofounder of Omera Productions, a media company with an objective to facilitate increased representation of Black Muslim is media. Abdusamad authored her book Zaynab and the Enchanted Scarf to promote positive identities for Muslim girls wearing hijab.
The authors and readers shared their reflections on and appreciation for Black Muslim authorship.
Read to your children for a minimum of 30 minutes a day or carve some time in your busy day to read a good book. @marimbabooks @MahoganyBooks @PanAfricanUnity @hijabilibrarian #blackmuslimreads @BlackWriters #Blackauthorsmatter #supportblackauthors pic.twitter.com/klIaiIwfgH

— Robyn Abdusamad (@AuthorRobyn03) February 16, 2019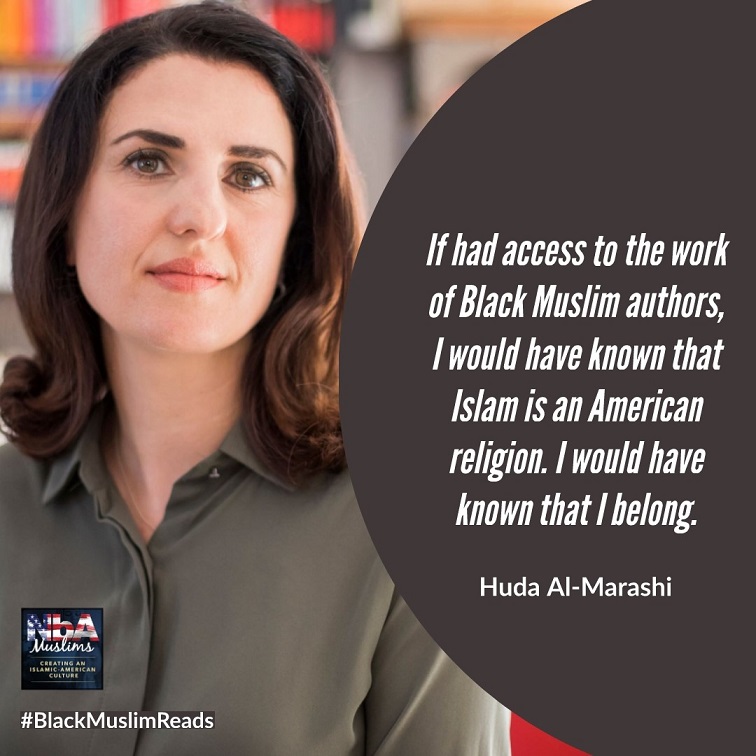 Black Muslim Books
African American Muslims' heritages include original Muslim presence in America. According to studies, 15 to 30 percent of enslaved Africans were Muslim. Slaveowners stripped enslaved Muslims of their faith, but Black Muslims began to re-embrace Islam during the Black Muslim Movement in the 1930s.
The African American Muslim population continues to expand in the country, and authors increasingly publish books that reflect the tradition that uniquely merges at intersections of faith, race, and nationality.
Much of @LaylaAPoulos work shines a light on Muslim creativity and socially-conscious narrative building addressing issues like racism, anti-Blackness and Islamophobia. #BlackMuslimReads #BeingBlackandMuslim https://t.co/si06B2i6eh

— MuslimARC (@MuslimARC) February 9, 2019
"BlackMuslimReads is an important initiative to amplify important voices and stories that resonate with Black Muslim Readers," Muhammad-Diggins.
We owe it to our Ummah to celebrate brilliant literature. Work that will inspire and touch the hearts of its reader!"
Halimah DeOliviera expressed how books by Black Muslims offer important representation as well as their ability to uplift.
"Positive representation matters," said DeOliveira.
As authors, #BlackMuslimReads empowers us to embrace our own stories, challenge the stereotypical narratives and speak truth to power unapologetically."
Black Muslims write stories infused with the faith and African American experience. Their work resists prevailing ideas the Islam is not an American religion and Muslims do not have ownership in the country.
"#BlackMuslimReads are essential reading for all Muslims," explained author Huda Al-Marashi.
As a first-generation daughter of immigrants, I fell for the myth that Islam was something "new" to America. If I'd had access to the work of #BlackMuslimAuthors, I would have known that Islam is an American religion. I would have known that I belong."