Young Muslim from West London have finally got a place to practice sport freely after the opening of the first Afghan and Muslim girls' football team in the city.
Backed by the Afghanistan and Central Asian Association in Feltham and Comic Relief, Abresham FC opened its doors two months ago. Now, it has over 50 registered participants aged between 8 to 16.
"We want to increase the visibility of Muslim girls in sport," Alice Bletsoe, 24, the charity's girls football coordinator told My London.
📚 Read Also: Self-Care – The Sunnah Way
She continued: "And not just Muslim girls but girls in general.
"There is massive under representation of girls in sport but by creating a squad and developing their skills and helping them be as good as they can be, it may encourage other girls to do the same.
"There's a large Afghan community in West London and Feltham particularly."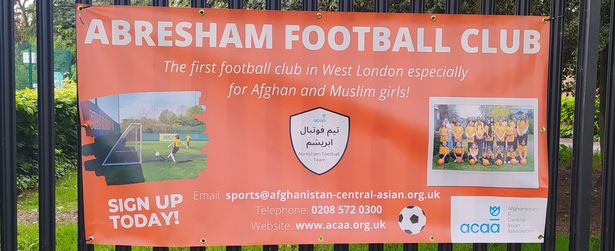 More Involvement
Launching the football team, the association hopes it would support young girls in the community develop skills in sport and also meet other Afghan and Muslim families in the area.
"The girls really enjoy it and the parents are really supportive," Alice said.
"Sometimes the parents are more encouraging than the daughters, they're like 'come on we're playing football.' When it's sunny the parents stay and support which is nice.
"One of the aims is to get a squad playing in leagues that would be a dream."
Around the world, Muslim women are defying cultural barriers and stereotypes to compete and excel at the highest levels of sports — in football, fencing, weightlifting, basketball, ice hockey and more.
In 2016, 14 Muslim women medaled in the Rio Olympics, including American fencer Ibtihaj Muhammad, the first Muslim woman to represent the United States on the podium.
However, other sports continue to experience similar discrimination against hijabi Muslim women, like judo which banned Indonesia's judoka Miftahul Jannah last October from the Asian Para Games when she refused to remove her hijab.