Young riders from under-represented communities will have the opportunity to get into racing through a new academy inspired by Khadijah Mellah, the first British Muslim woman to win a horse race.
The 20-year-old became the first British Muslim woman to win a horse race in Goodwood's 2019 Magnolia Cup.
The Riding A Dream Academy welcomes its first students this summer.
📚 Read Also: Duchess of Cornwell Attends Film Premier on First Muslim to Win Horse Race
"Racing changed my life for ever and I hope that by getting involved in the Riding A Dream Academy it will change other young people's lives too," Khadijah said, Horse & Hound reported.
"If you come from my background it can be difficult to imagine yourself in racing so I hope the academy will give other young people the confidence that racing is a sport that you can get involved in, where you will be supported and where you can achieve your dreams and anything you set your mind to."
Khadijah's Legacy
The academy has been developed by ITV racing's Oli Bell and Great British Racing's head of PR Naomi Lawson and is being funded by the Racing Foundation.
Oli said that he hoped the academy would provide a legacy from Khadijah's achievements.
"She showed that the impossible can be possible and it is something I am hugely proud to be a part of," he said.

"I look forward to meeting the racing stars of the future who will be a part of this terrific new initiative."
Susannah Gill, trustee of the Racing Foundation and chair of the Diversity in Racing Steering Group, has also praised the new academy.
"The Riding a Dream Academy is a fantastic example of the positive action needed to ensure British racing is a diverse and inclusive sport in which everyone has the opportunity to achieve their potential and where people from all communities feel welcome."
The new academy is named after a short documentary with the same name on the story of Khadijah.
The film documents the teenager's journey from the Ebony Horse Club charity to competing against professional riders at the Magnolia Cup during the Glorious Goodwood festival where she made her historic win.
📚 Read Also: Muslim Fights Illiteracy on His Horse Back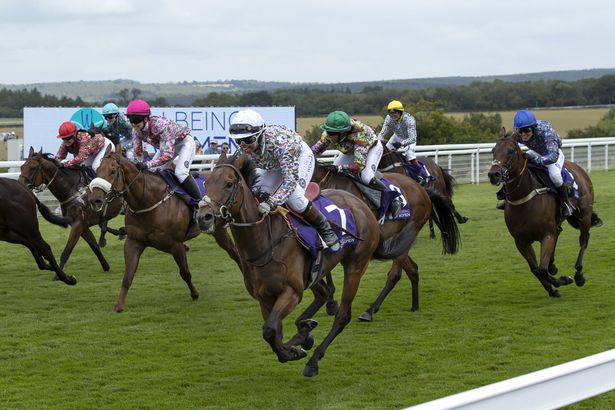 Islam & Sport
Muslims are urged to teach their kids riding horses.
In a statement many Muslim scholars attributed to Umar Ibn El-Khattab, may Allah be pleased with him, he says, "Teach your children swimming, archery, and horse riding."
Islam encourages anything that promotes refreshing mind or revitalizing the body provided it does not lead to or involve sin, cause harm, or hamper or delay religious obligations.
The traditions of Prophet Muhammad, peace and blessings be upon him, undoubtedly encourage involvement in sporting activities as a way to promote a healthy lifestyle and encourage brotherly love and family togetherness.