Top professionals from the British Muslim community were honored in the 9th British Muslim Awards for their ingenuity and achievements at a ceremony on Thursday at the Marquee British Muslim Heritage Centre in Manchester.
Announcing 35 winners , the awards celebrated the wide range of achievements across the country including those who positively impact business, charity, sport, arts, culture, religious advocacy, education and medicine among others.
"Every year I think we've seen the best the British Muslim community has to offer but every year I'm blown away by just how special the talent is and just how hard people work to service their communities," Irfan Younis, CEO of Oceanic Consulting said in a statement.
"I have no doubt that the Muslim community will continue to thrive and act as leaders for future generations to come."
📚 Read Also: 300 Inspiring Individuals Shortlisted for British Muslim Awards 2022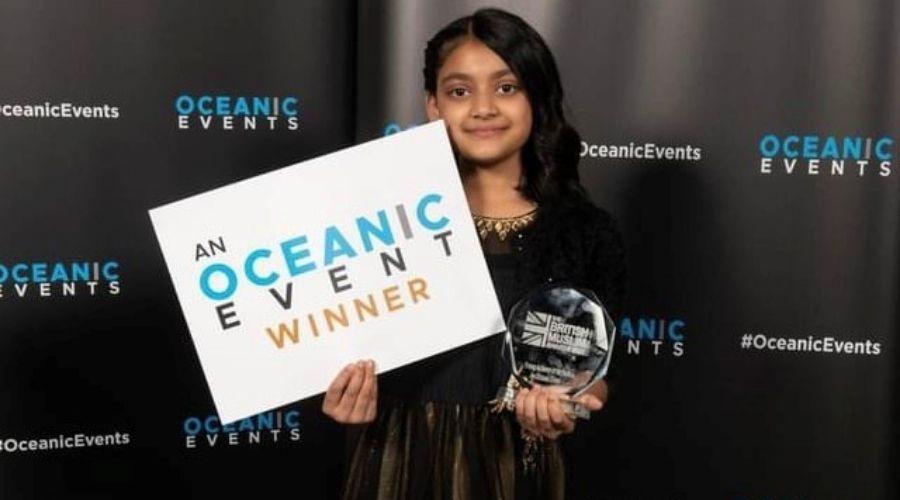 As hundreds of the most remarkable Muslims from across the UK gathered as finalists, a 10-year-old Oldham schoolgirl picked up the Young Achiever award.
Hannah Mia was commended for helping to raise awareness about the predicament of street children in Bangladesh.
"I feel really happy that I won the award and got to go on stage. Now that I have won I feel more confident. Charity work is fun with the help of my dad," Hannah said, The Oldham Times reported.
"I started to raise money after my dad showed me a video about street children in Bangladesh. They looked really sad. I have raised £15,600 for charity since I started fundraising last year."
This year, Hannah plans a 50km walk during Ramadan in aid of charity and has a target of £5,000.
More Winners
Barkerend-based 360 Secure Systems have also celebrated after wining the Small Business of the Year prize.
The company, established by Aftab Hussain and Nadeem Ahmad, provides CCTV video security solutions that are innovative, smart and designed to deter theft and fraud, provide high-quality surveillance data and allow distance viewing on smart devices.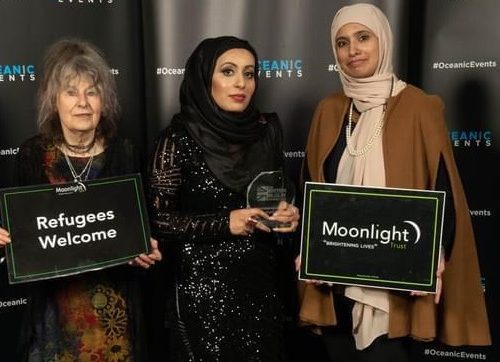 Nazim Maniar, founder of Sweetheat Technology, from Dewsbury walked away as the winner of the Creative Entrepreneur award for his work in manufacturing award-winning heated delivery bags for restaurants, fast food, hospitality, and home delivery markets.
Noushin Aslam Raja, from Dewsbury, was named the coveted Noor Inayat Khan Muslim Woman of the Year for her work as the founder and director of Moonlight Trust.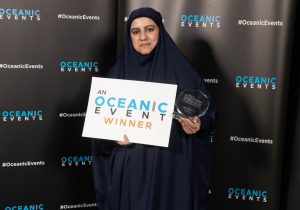 Maysoon Shafiq, from Huddersfield, won the Religious Advocate of the Year Award for her work as the founder and Director of Al Mu'Minun (The Believers), a non-profit organization dedicated to serving the youth through open spaces of spirituality, dialogue, and empowerment.
For the full list of winners, click HERE.