An 11-year-old British Muslim has scored 162 on an IQ test, outscoring Albert Einstein and Stephen Hawking and hitting the highest possible score for a child.
Yusuf Shah, a year-six student from Leeds, achieved the maximum IQ for under-18s.
He took the Mensa test after constantly being told how smart he was by his friends.
📚 Read Also: This 11-Year-Old Muslim Girl Gets Highest Possible IQ Score
"I have always wanted to know if I was in the top two percent of people who take the test," he told Metro.
"It feels special to have a certificate for me and about me," he added.
The result placed Shah ahead of Albert Einstein's projected IQ of 160 (although Einstein never sat for the test and this estimation has been questioned).
Shah celebrated the achievement with a meal at Nando's with his parents and brothers.
The young Muslim student hopes to study mathematics at Cambridge or Oxford and said he loves doing anything that stimulates his brain.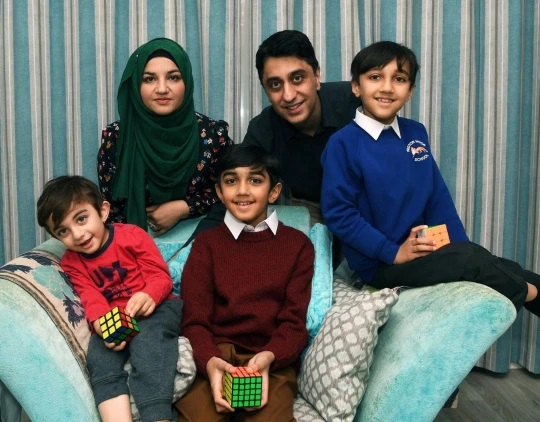 Young Genius Muslims
Shah is not the only genius Muslim student to make such remarkable success.
In 2019, Tara Sharifi, a then student in UK's Aylesbury High School, scored an impressive 162 points. The result put Sharifi well above the "genius benchmark" of 140.
Earlier in March 2017, Yasha Asley, a British Muslim of Iranian heritage, became the youngest ever employee at the university of Leicester.
Saheela Ibraheem, Nigerian Muslim girl, has also reserved a place among "The World's 50 Smartest Teenagers" list.
Eritrean teenager Jemal Abraha also developed a mathematical theory that associates a person's phone number with their age, awarding him a signing fee of US$30 million dollars to work with Apple after he graduates.