Are you guys ready to get the Black History Month party started?
Yes, and yes!
Join Black Muslim Authors conference organizers, Layla Poulos, Author Umm Juwayriyah, and Nzima Hutchings to kick-off the BMAcon and discuss the importance of Black Muslims to African-American, Black, and Muslim cultures.
After, enjoy fantastic performances by Khalil Ismail and Hayyat Watts! 2/4 at 7 pm EST on About Islam
Click the link for conference updates. http://eepurl.com/ho18fP
Sponsored by:
NbA Muslims – Creating an Islamic American Culture, @Muslim Girls Read, Every Kinda Lady Co. "Poets & Writers" Café Room, @About Islam Muslim ARC – Muslim Anti-Racism Collaborative, @Haute Hijab, HEART Women & Girls, Daybreak Press African-American Muslim Alliance of Tampa Bay The Muslim Connection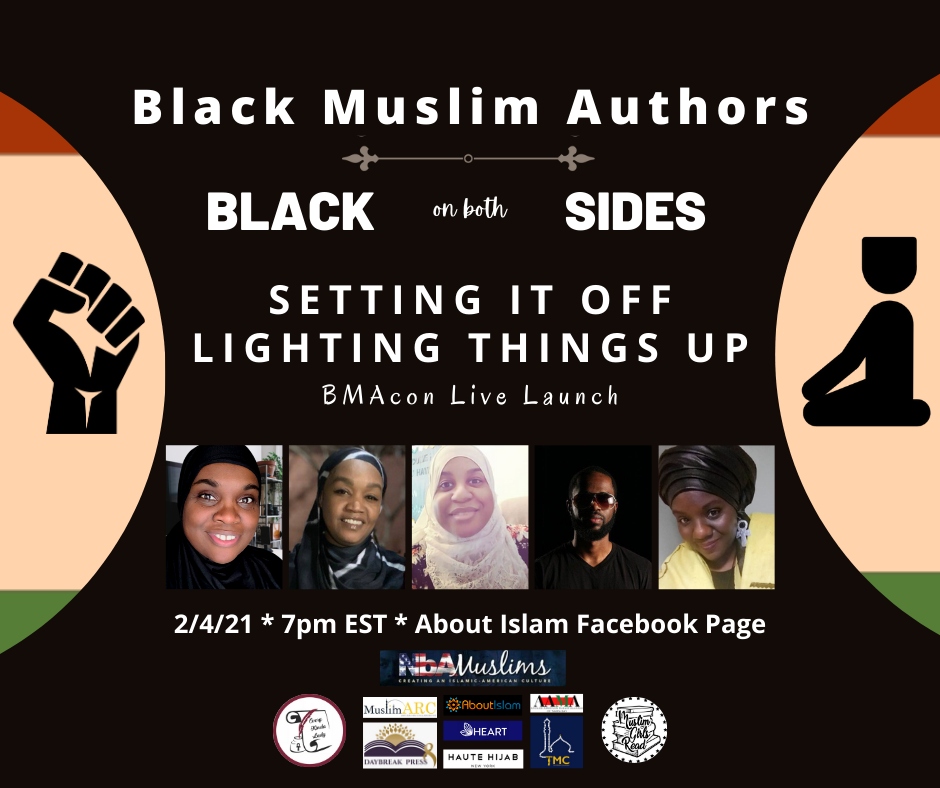 Black Muslim Authors Conference Sessions
Friday, Feb. 05, 2021 | 00:00 - 01:00 GMT

Session is over.
DISCLAIMER
Views expressed by hosts/guests on this program (live dialogue, Facebook sessions, etc.) are their own and their appearance on the program does not imply an endorsement of them or any entity they represent.