As part of our goal to highlight positive examples of Muslim youths, we would like to share with Aboutislam's readers a diversity of role models and inspiring humanitarian projects.
In this interview, we shed light on "Children of Adam", UK, which is involved through many events, in helping homeless people.
We would like to thank sister Hanan Chehata, the founder of the foundation for giving us this opportunity and answering our questions.
Editor: Can you give us a short note on Children of Adam, who you are? and what is your mission?
Ms. Chehata: The Children of Adam is the name of a group of volunteers who meet in Central London every Sunday to hand out free food, drinks and clothes to people who are homeless or in some way in need of a little help. Our aim is to assist members of the community who are having a hard time and who are otherwise being largely ignored. We just want to let them know that they are not alone and they have not been forgotten.
Editor: What has prompted you to launch the charity?
Ms. Chehata: The group was formed following Ramadan 2011 when some friends and I attended an "Iftar flash mob", during which Muslims in the UK break their fast by sharing their evening meal (Iftar) with the homeless. It opened our eyes to the number of people who are struggling to make ends meet and to afford the most basic of items – food.
We decided that the Muslim ethos of feeding those in need and helping our fellow neighbors should not be an isolated ritual practiced only in Ramadan but should be put in to practice consistently. We have operated our soup kitchen every single week since then.
The soup kitchen takes place outdoors, regardless of the weather. The location is only a few minutes' drive away from places like Buckingham Palace, the Ritz, Harrods, and Knightsbridge and so the contrast between those that have and those that do not is particularly stark and acutely felt.
The venue of our weekly food hand-out is also only moments away from many of the top universities in London including LSE, Kings, UCL, SOAS etc… It always felt hypocritical to me to attend public events at these institutions discussing grand ideas like solving world hunger when the people sitting just on the doorstep outside these universities were being actively ignored.
Despite a very strong ethos of charity in Islam, there also seemed to be a visible lack of Muslim run soup kitchens and that is something some of us also wanted to actively address, even as a side issue.
Editor: How do you get funds for your charity? And how many volunteers are working with you?
Ms. Chehata: Our group is not a registered charity; it is simply a collective of like-minded individuals who are committed to making a difference.
We are 100% volunteer run. We have no overheads at all. We do have a Just Giving page, the proceeds from which are spent 100% on purchasing items for the soup kitchen eg, food, teabags, etc… (the link can be found on our Facebook page and website).
We also receive donations in the form of food. The sandwich chain "Pret a Manger", for example, donates a lot of leftover food every Sunday, which our volunteers go and collect for distribution at the soup kitchen.
This sort of collaboration with local businesses mean they are not wasting food, which is great environmentally as well as morally, and we can get the food to people who need it the most.
The number of volunteers varies from week to week. We have a core group of ten volunteers who bring the key items with them each week, e.g.two folding tables, the tea urns, the plastic plates etc… and other new volunteers are also welcome to drop by anytime too.
There is no need to register or even let us know in advance that you are coming. People can just come and go as they please and get involved by either bringing food with them or just helping us with the handing out.
Editor: What are the current and future projects championed by the charity?
Ms. Chehata: From time to time, we run special seasonal campaigns. For instance, we just fundraised for 170 winter packs for the homeless, which we distributed last week. Each pack contained socks, a hat, a hoodie, gloves, a pack of cup-of-soups etc….
Editor: What are your achievements as well as challenges so far?
Ms. Chehata: Our achievements are to have made a real difference in the lives of those we meet every week. London is a big city and wherever I am, at least once couple of weeks, I'll bump into one of our homeless friends in the most unexpected places and they are always so happy and grateful to see us and make a point of stopping to chat or say hi.
Groups like ours are not just about the free food we hand out. Talking to people who are otherwise largely marginalized by society is a large part of what we do. Just checking in to see how their week has been and to ask how they are is part of what we try to do and if we can make anyone feel better about themselves, even for a few minutes a week, that counts as a small "achievement" in our books.
Unfortunately we cannot help with the bigger social issues like housing or benefits but have, on occasion, been able to put a few of them in touch with charities and agencies that have been able to help them with their cases.
The biggest challenge has been dealing with the local police/council/university etc… who are not thrilled about a soup kitchen catering for hundreds of homeless people on their door step, which they feel brings the area down, but so far we have managed to negotiate a comfortable existence that is not overly troublesome to anyone.
Editor: Is your work confined to only Muslims or you are also helping non-Muslims?
Ms. Chehata: The people we help are primarily non-Muslim. Out of every 100 people that attend our soup kitchen I'd say only 4 or 5 are Muslim. We are there to help anyone who needs it regardless of faith, race, gender, or anything else.
We are there for anyone who wants help and would never discriminate. Islam is a religion for all people and the charity Islam teaches us to practice starts here at home in the UK regardless of the religion of the recipient.
Editor: You mentioned that one of your goals is to promote Islam as a religion that helps the needy. How you can do this through your work?
Ms. Chehata: When we first set the group up, we specifically wanted to make it a group that welcomed everyone – volunteer and recipient – regardless of religion. We chose the name the "Children of Adam" (Bani Adam) specifically to emphasize the fact that this is about helping our fellow man (and woman) out of a shared sense of humanity (one instilled by Islam no doubt) but not one confined to one group over another.
Around 95% of our volunteers are Muslims. Most of the sisters wear hijab and so, we are very obviously a group of primarily Muslim volunteers but this is by destiny not design.
We welcome Muslims and non-Muslims equally but have come to be known as the "Muslim group" simply because so many of our volunteers are Muslim, which we are very proud of. Any promotion of Islam as a result of the work we do is the result of "subtle dawah".
There is no need to be in your face or jam religion down anyone's throat; that is not the Muslim way, nor is it necessary. We are open to talk about our faith if any one approaches us with questions, as they frequently do, but it is up to them to raise the issue if they like; otherwise religion does not often come openly into it.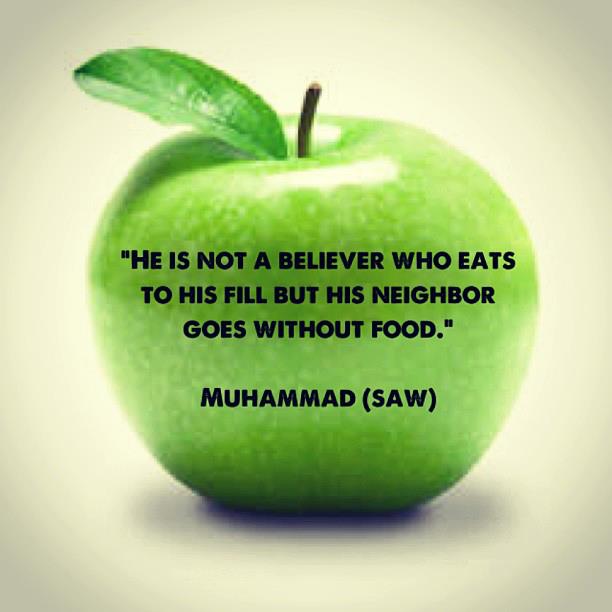 Editor: In your opinion, what is the importance of having Muslims participate in your project?
Ms. Chehata: We love having a large group of Muslim volunteers taking part. As Muslims, it is so important to get involved in local charitable initiatives. It's great to see so many young Muslims and students join us too. It's important to try your hand from time to time by actually physically volunteering to help, as opposed to just writing a cheque, so coming down each Sunday to volunteer is a great way for local Muslims to actively put their faith into practice in a really positive manner.
It also helps in terms of building community relations. Some of the homeless people who may have no Muslim friends or very little interaction with Muslims know that it is Muslims helping them out each week and that undoubtedly builds bonds between us all.
Editor: How can Aboutislam readers help the Children of Adam?
Ms. Chehata: Aboutislam readers can visit our website and Facebook page for more information as well as updates on the work we do. If in London, they can come along and volunteer themselves any Sunday. They can donate via our JustGiving page, or even better, set up something similar near where they live.
If the only thing we do is spreading awareness about how you can make a difference, that would be great. Don't ignore those in need on your own doorsteps. As much as we have a duty to help the Ummah overseas, we also have a duty to serve those in need on our doorstep. Charity starts at home, so let's start now.