The coronavirus pandemic hit the world hard over the past months, forcing many restrictions, including bans on domestic travel, holding prayers in mosques, and long-hour curfews.
Since the outbreak of the new coronavirus pandemic, Saudi Arabia has taken drastic measures to halt its spread.
Measures included the closure of the Holy Mosques in Makkah and Madinah, suspension of Umrah and enforcement of a lockdown.
📚 Read Also: How to Stay on Track after Ramadan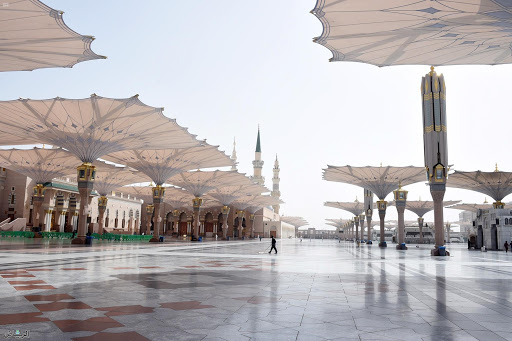 To the shock of Muslims worldwide, a Saudi official asked Muslims to delay plans for hajj this year. This suggests that the pilgrimage could be canceled due to the COVID-19 pandemic.
After long weeks, Saudi Arabia said it will revise curfew times this week. It will lift it entirely across the Kingdom with the exception of Makkah starting June 21, the Saudi Press Agency (SPA) reported in a statement early on Tuesday, Gulf News reported.
Eased Restrictions
In the first phase, which starts on Thursday, the 24-hour curfew will be revised to start from 3 pm to 6 am. Bans on domestic travel, prayers in mosques, and workplace attendance will be lifted from May 31.
The round-the-clock curfew will remain in force in Makkah. It will be reduced from June 21, when curfew time will be from 3pm to 6am, and mosques will open.
Meanwhile, the Hajj and Umrah pilgrimages, which usually attract millions from around the world, will remain suspended.
According to the government, physical distancing guidelines are still required, while gatherings of more than 50 people will remain banned.
As of Tuesday morning, Saudi Arabia has 74,795 cases and 399 deaths related to coronavirus.