'The example of the believers in their affection, mercy and compassion for each other is that of a body. When one limb aches, the whole body reacts with sleeplessness and fever'. (Bukhari)
Every year, winter is a difficult time for the homeless and rough sleepers. This year, that struggle is even more acute due to the coronavirus pandemic.
As millions of people face the dreadful season, several Islamic charities have launched appeals to help the vulnerable during difficult time of winter under pandemic.
📚 Read Also: Islamic Relief: Ambassadors of Islam in America
Here's a list of some trusted organizations through which people can support the vulnerable and refugees.
Islamic Relief
"Winter can make or break survival for any of us. And for our vulnerable sisters and brothers—those already suffering from poverty, displaced from their homes, with no warm clothes, food, or water—the freezing temperatures add another battle they have to fight to survive," Islamic Relief wrote on its website.
"We envision a world where there will be no "environmental classism," and where no one will have to make the harsh decision between hunger and heat. Will you help us make that a reality?"
Helping Hand for Relief and Development
"Countless families begin the winter praying they will all remain alive once it has passed. An estimated 150 million people worldwide are homeless and 1.6 billion lack adequate housing. HHRD's annual "Global Winter Provisions Program" aims to provide essentials that will help families brave the winter months," HHRD wrote on a Launchgood appeal.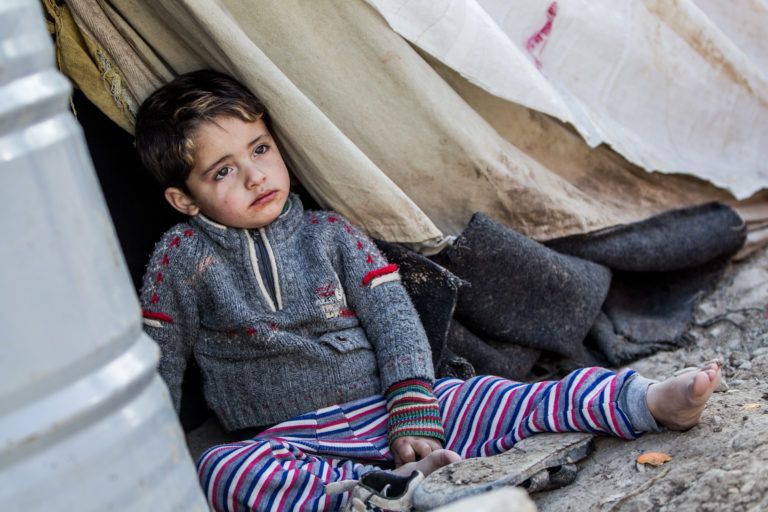 Muslim Hands
"When temperatures drop to below zero, the most vulnerable will be at risk of serious illness and even death," the UK charity wrote on its website in the appeal titled 'Keep us warm, keep us alive'.
"They will be relying on the generosity of someone like you to keep them warm and safe. The reality is that without your help they may not survive. Whether it's refugees in flimsy tents, victims of war in bombed-out houses or rough sleepers on our own streets, your donations will be a lifeline."
Islamic Help
"Your donation will provide desperately needed food, fuel, blankets and warm clothing for those stricken by poverty, deprivation, displacement and conflict. From the Middle East, where Syrian refugees have to endure heavy snowfall and freezing temperatures, to Rohingya refugee camps in Bangladesh and countries such as Cameroon and Pakistan, your support will ease seasonal hardship facing impoverished and vulnerable families, widows, orphans and the disabled," the charity's website read.
Human Appeal
"After an entire year of suffering, millions are braced for freezing temperatures in camps, dangerous journeys through snow and ice, and perilous sea crossings to seek refuge. Winter is the worst time to be displaced, and as a deadly second wave of coronavirus encircles humanity, nowhere is safe for refugees. Our winter emergency appeal has never been more critical," the charity's website read.
Penny Appeal
"We're all preparing for a challenging winter this year, trying to stay safe and stay home where possible to prevent the spread of COVID-19, as well as keeping out of the bitter cold. But for 736 million people living in extreme poverty right now, this could be impossible," the charity's website read.