The General Presidency for the Affairs of the Two Holy Mosques in Saudi Arabia has unveiled its plan for the upcoming Hajj season, mobilizing the Kingdom's resources to serve the guests of Allah.
The presidency confirmed its readiness to receive 1 million pilgrims, saying that it has mobilized 10,000 male and female employees and workers to serve the worshippers.
Sheikh Abdulrahman Al-Sudais, president of the General Presidency for the Affairs of the Two Holy Mosques, launched the plan in the presence of the minister of Hajj and Umrah, Tawfiq Al-Rabiah, and the director of the General Directorate of Public Security, Lt. Gen. Mohammed Abdullah Al-Bassami.
📚 Read Also: Step-By-Step Guide To Hajj
"Thank God, it was confirmed that the two Hajj seasons for the past two years were free from any epidemic cases inside the Two Holy Mosques," Al-Sudais said, Asharq Al-Awsat reported.
He added that, "the environment of the Grand Mosque was the most sterilized worldwide."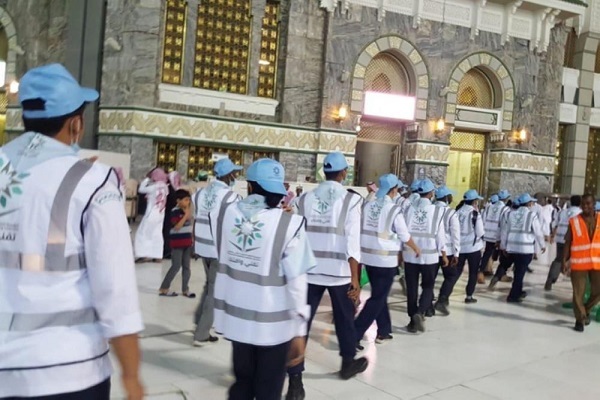 Hajj is an important event in the Islamic calendar as millions of Muslims gather every year in Saudi Arabia city of Makkah to perform the life-time journey.
The ritual, severely affected by the Covid-19 pandemic over the last two years, returns in 2022 after Saudi announced welcoming one million pilgrims this year.
According to astronomical calculations, hajj 2022 will commence on Friday, July 8, and will continue till Tuesday, July 12, 2022.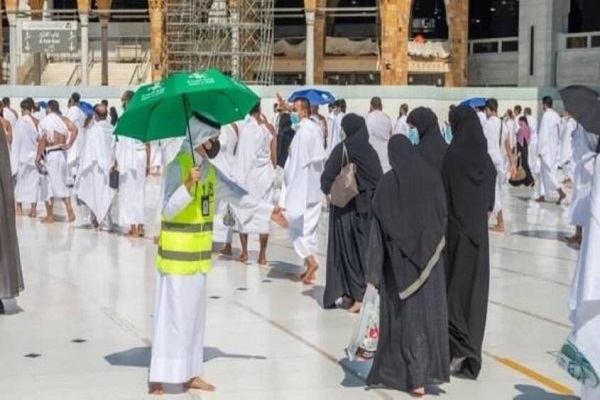 Plan Details
Sheikh Al-Sudais confirmed that the presidency of the two holy mosques had launched smart applications and electronic platforms that would facilitate and enrich visitors' experiences.
Pilgrims and visitors will enter the Grand mosque through King Abdulaziz Gate, King Fahd Gate, and Bab Al-Salam Gate, while worshippers will use a total of 144 gates.
Volunteers and employees will also distribute around 1 million Zamzam bottles in the holy sites on a daily basis.
Al-Sudais said they provided 2,000 electric vehicles to serve the elderly and people with disabilities, in addition to providing 500 engineering staff.
The sermon of Arafa would also be translated into 10 different languages.
According to Saudi Press Agency, more than 159,000 pilgrims have arrived in Madinah.
Statistics showed that 63,077 pilgrims left Madinah over the past few days on their way to the Holy Sites in Makkah, where the number of pilgrims staying in Madinah until yesterday totaled 96,526 pilgrims from various nationalities.