As millions of Muslims celebrated Tuesday `Eid Al-Adha holiday, world leaders have sent warm messages to Muslims, wishing them a happy feast and recognizing their contributions in serving their communities.
"Today, Muslims in Canada and around the world will celebrate Eid al-Adha as they mark the end of the Hajj, the annual Islamic pilgrimage to Makkah," Canadian Prime Minister Justin Trudeau said in a message shared on the government website.
"This important day still offers an opportunity to reflect on lessons of sacrifice, compassion, and generosity, and to show appreciation for life's blessings. It is also a time for all Canadians to recognize the many contributions that Muslim Canadians have made to our country for generations."
Trudeau lamented the rising Islamophobia in the Canadian society, vowing to "take strong action against this hate and discrimination."
"Together, we must choose inclusion over intolerance, and reaffirm our commitment to a diverse Canada, where everyone – no matter their faith, ethnicity, culture, or gender – can feel welcome, safe, and respected."
The Canadian Prime Minister has also joined Muslims marking `Eid at Hamilton Mountain mosque.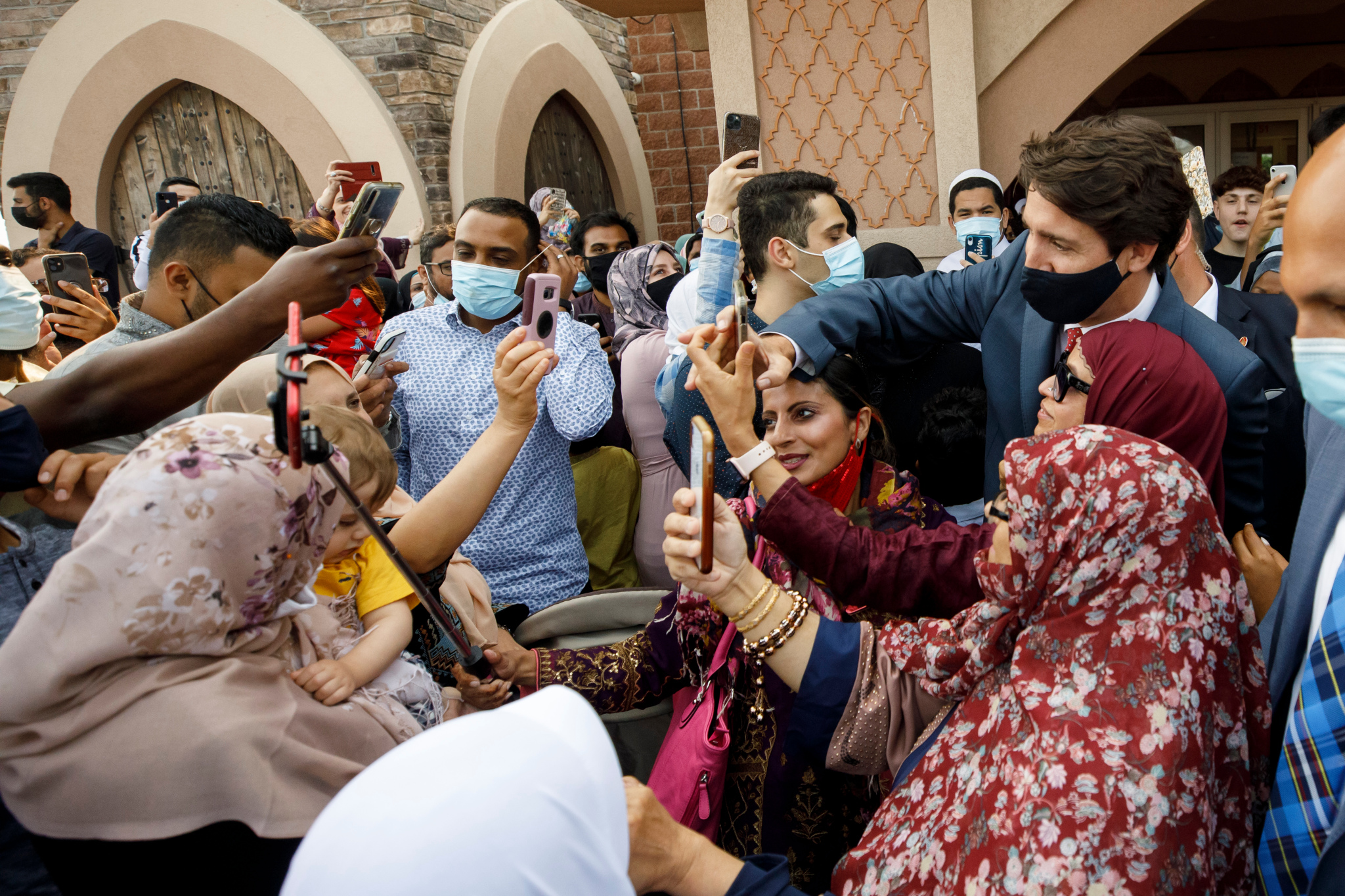 📚 Read Also: What Is The Meaning, Significance of Eid Takbir?
`Eid Greetings
US President Joe Biden has also congratulated Muslims around the world in a special message on The White House website.
"Jill and I send our warmest greetings to those celebrating Eid al-Adha around the world," he said.
"The `Eid traditions and Hajj rituals of providing for those less fortunate in commemoration of Abraham and his son's devotion to God carry a special meaning this year as we continue to navigate the challenges of COVID-19 and work to respond to and recover from the global pandemic."
British PM Boris Johnson has also sent a message to Muslims on `Eid occasion.
"I would like to wish Muslims celebrating here in the UK and across the world a joyous and blessed Eid al-Adha," he wrote on Twitter.
Keir Starmer, leader of the Labour party and member of parliament for Holborn and St Pancras, also shared a message to congratulate Muslims on `Eid.
UK's Labour leader Jeremy Corbyn also shared a warm message to Muslims.
`Eid Al-Adha, or "Feast of Sacrifice", is one of the two most important Islamic celebrations, together with `Eid Al-Fitr.
`Eid begins with special prayers to mark the day. Muslims then offer udhiyah, a ritual that commemorates the great act of sacrifice Prophet Ibrahim and his son Isma`eel.