Toronto and Regional Islamic Congregation, commonly referred to as TARIC Islamic Center, is holding its annual Family Summit this weekend.
The summit themed, 'Countering Islamophobia: Effective Strategies and Resources,' will be held virtually and will be addressed by Muslim leaders, politicians, advocates and policymakers.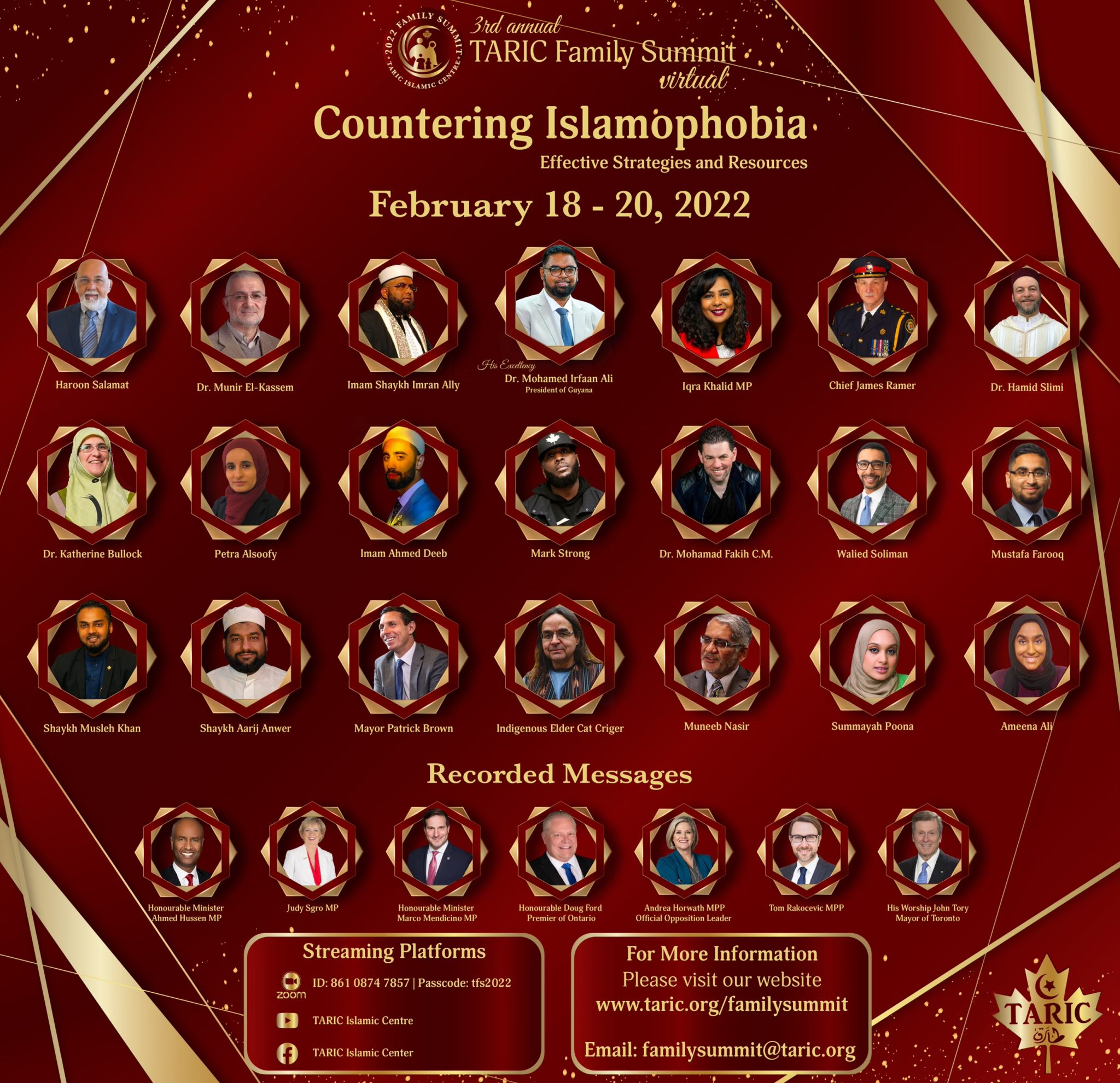 "Since Family Day was instituted in the Province of Ontario, the TARIC Islamic Centre has observed this holiday with various family activities, including, our famous family day brunch. Pre-pandemic, an in-person family summit weekend became the format for observing Family Day," said TARIC Islamic Centre Imam Shaykh Imran Ally in a statement online.
📚 Read Also: To Combat Islamophobia, Charity Leaders Must Commit to Diversity & Inclusion
The three-day event will be streamed via zoom from February 18-20 due to the COVID-19 pandemic.
"In 2021 due to the pandemic, the summit was held virtually under the theme, "Resilience of Muslim families in the pandemic era". This year, the summit is once again virtual and the theme is, "Countering Islamophobia – Effective Strategies and Resources," Imam Ally said.
"Islamophobia is anti-Muslim sentiment and prejudice. It manifests itself in public and private spaces whereby Muslims are viewed with suspicion and unwelcome.
"In the workplace, it often takes the form of discrimination where Muslim practices and identity is discouraged and at times prohibited. In traditional and social media and political discourse, we see Muslims portrayed as violent and untrustworthy," added Imam Ally.
Confirmed speakers include Imam Imran Ally, Dr. Munir El-Kassem, His Worship Patrick Brown, Dr. Katherine Bullock, Muneeb Nasir, Dr. Mohamed Fakih, Chief James Ramer, Iqra Khalid and Petra Alsoofy.
TARIC Islamic Center is one of the largest and oldest Islamic centers in the city of Toronto, with a Muslim population of over 400,000.