The oldest mosque in San Francisco was vandalized late on Friday night after someone threw a beer bottle through its window, prompting calls for an open conversation with attacker to reach a better understanding of the mosque role in the community.
"The community is shaken," said Shahbaz Shaikh, 30, a religious scholar and one of the Islamic Center of San Francisco board of directors, San Francisco Chronicle reported.
Reiterating the importance of the mosque in the community, Shaikh invited the attacker to come forward for a conversation.
📚 Read Also: The Unlimited Forgiveness of God
"I wish we could reach out to whoever did it and kind of educate them on who we are, and what we represent," Shaikh said.
"We actually invite this individual to have a dialogue and have a conversation as human beings."
Founded in 1959 as the 1st Masjid in the San Francisco Bay Area, the Islamic Center of San Francisco serves as a community and religious hub for Muslims.
Shaikh added the mosque has already received an "outpouring of support" and outreach messages from its neighbors.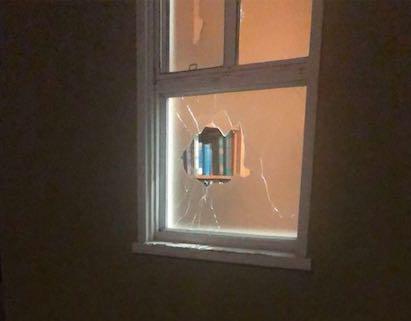 Mosque officials asked the community for donations to replace the window and upgrade the camera system.
"We want to kind of fortify our security around the mosque, to make everyone feel comfortable," Shaikh said.
A donation page set up by the mosque says, "This act of hate will not shake ICSF, we have been part of San Francisco since the 1950s and will continue to remain here working for the community."
Forgiveness
One of the moral traits recommended in the Qur'an is forgiveness: Hold to forgiveness, command what is right, and turn away from the ignorant. (7: 199).
Stories of Muslims forgiving their attackers are quite common and many have made headlines.
In May 2021, members of a local Islamic center in Moorhead, Minnesota, said they had forgiven a man accused of vandalizing their mosque with racist and anti-Islam graffiti, inviting him and his family to visit the mosque.
In September 2018, a young Canadian Muslim woman, assaulted on a train last year, forgave her attacker, saying she had begun "changing the world."
In December 2017, the Muslim community in Fort Smith, Arkansas, also forgave a vandal who attacked their mosque, granting him his freedom ticket.