A leading American Muslim charity has partnered with several Muslim groups and Islamic centers across the United States to help the less fortunate mark Thanksgiving with comfort and happiness.
In its annual turkey drive, Islamic Relief USA (IRUSA) hopes to help everybody reflect and give thanks by distributing free meals to people in need for thanksgiving.
"IRUSA aims to serve an estimated 65,000 people with our turkey distribution. Please help us spread the love by donating today. You can give families facing hunger a warm, nutritious meal, and the compassion that they truly deserve," the charity said in a statement.
📚 Read Also: Story of the First Thanksgiving Ever
The free turkey drive was launched on November 20 and will continue till November 23 in different cities.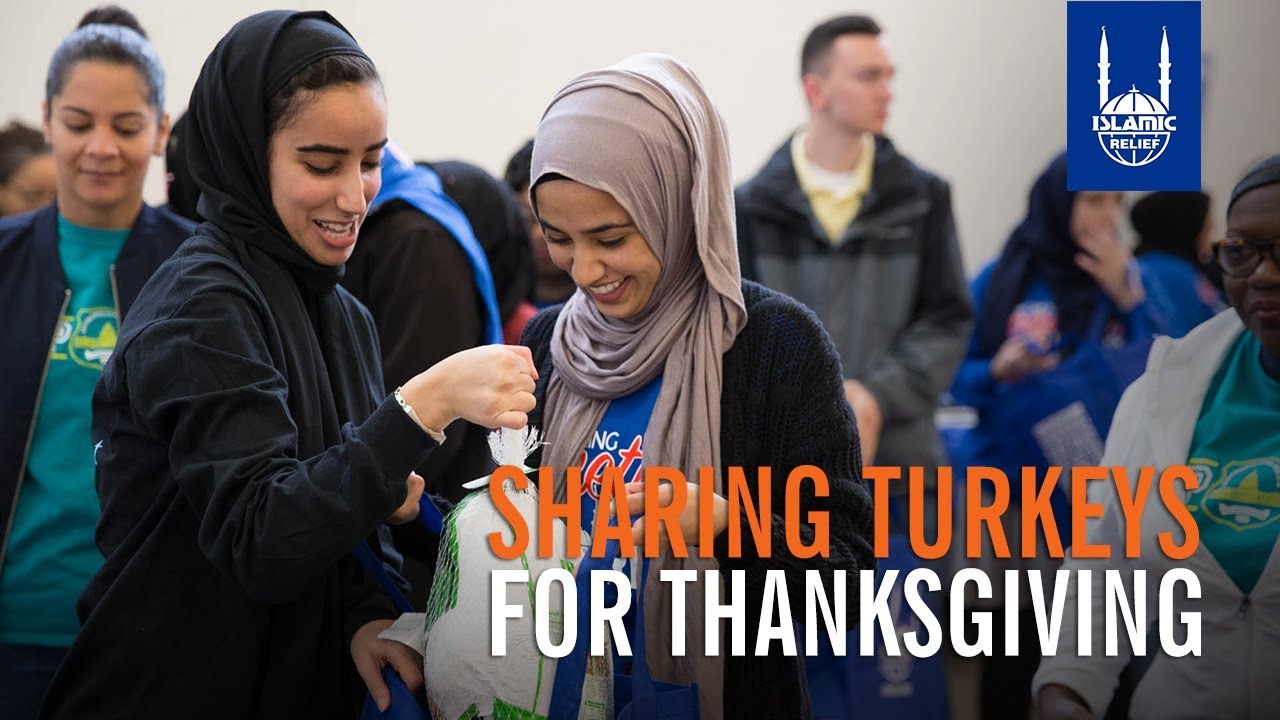 With @PACCUSA, we served 200 families with #halal turkeys for Thanksgiving! Thank you for allowing us to serve our community in the Clifton, NJ area.

Donate to help provide food aid and make $Thanksgiving special for families in need: https://t.co/Bq6B7B2uHM@CrescentFoods pic.twitter.com/iLbXRU2tnL

— Islamic Relief USA (@IslamicRelief) November 22, 2021
We distributed halal turkeys in 15 different locations across the country this weekend Alhumdulillah!

Donate today to provide food aid to families who need it most this #Thanksgiving! Visit https://t.co/Bq6B7B2uHM pic.twitter.com/j8mCB4UyBw

— Islamic Relief USA (@IslamicRelief) November 22, 2021
Thanksgiving is a celebration observed on the fourth Thursday of November in the United States. It is about giving thanks for the blessing of the harvest and of the preceding year.
Though it started as a Christian tradition, the celebration has become a cultural holiday observed by people of all faiths.
Day of Dignity
In another effort, IRUSA held its annual "Day of Dignity" in major US cities, including Newark with partner NIA Masjid & Community Center, during the weekend.
"Islam teaches that we should not eat while our neighbor is hungry," according to Islamic Relief USA.
"Our annual Day of Dignity brings communities together to care for our neighbors. We are issuing a call to organizations around the country to find new, long-lasting ways to give back to our communities."
Created in 2002 by Islamic Relief USA, the Day of Dignity creates an opportunity for caring individuals from diverse communities to provide services to their neighbors in need.
Food, clothing, blankets, and hygiene kits are just some of the items distributed during Day of Dignity events.
This year's events come at a difficult time for many as the coronavirus has changed our lives in many ways, especially for those living in poverty.
According to the US Census Bureau, approximately 37.2 million Americans currently live in poverty.
In partnership with Islamic Relief, Islamic groups across 17 cities nationwide will be hosting Day of Dignity events to help the needy.