For many immigrants, seeking a new life in Canada is a challenge to succeed and benefit their new home country.
That is the motivation Mariam Ismail had when she migrated to Canada, pursuing her dreams and passions and creating a new business.
Egyptian-born Ismail moved to Fredericton, New Brunswick, three years ago.
As she already had started a natural skincare business in Saudi Arabia, she decided to relaunch her business in Canada a year and a half after moving to Fredericton, changing its name to Vivera.
📚 Read Also: Refugees Family's Success Story Captured in Graphic Novel
Mariam always had a passion for natural skin care products. With her pharmaceutical background, she was able to take the big step into launching her own business.
"I deeply believe that Allah Subahanah wa Ta'ala has created this universe and tamed it for our benefit. That's why we should not ignore all the natural treasures surrounding us everywhere. The natural skincare industry is a huge industry with a promising future," she told About Islam.
Mariam explained how she started her business after moving to Canada.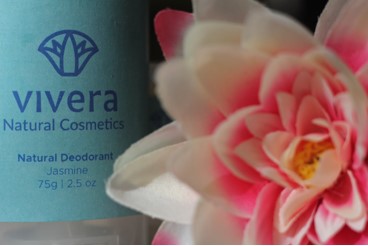 "When I moved to Canada, I tried to introduce my products in a way that mixed the Middle Eastern beauty practices to the Canadian market. So, I chose to start with three products: Moroccan soap, Moroccan bath essentials, natural soaps & natural deodorants with the plan to increase the number of products as soon as I could. I now have my products in two local stores, and I am a permanent vendor in the local market in my city, Fredericton, NB," she added.
The majority of Mariam's clientele are non-Muslims. They try her products, like them, and come back for more!
Dealing with a wide variety of customers, she feels that the people in New Brunswick are friendly, welcoming, and very supportive towards people with different backgrounds. That makes her feel safe and encouraged to go forward with her business.
Breaking Stereotypes
When asked how she thinks non-Muslims see Muslim women pursuing their dreams in Canada, Mariam said: "With the increased number of Muslim migrants in Canada, I feel that it is important for Muslim women to integrate into communities, to be seen, and to show their existence."
"I intend to show that Muslim women are normal people. They live their lives as they want and refute any misconception about Muslim women that they are oppressed or forced to a specific lifestyle. They are free human beings and make their life choices according to what they believe is good for themselves."
In 2019, Canada welcomed more than 341,000 permanent residents.
Thanks to the influx of migrants, the entrepreneurial landscape in Canada has been growing increasingly diverse over the past years.
Newcomers to Canada are more likely to start a business that grows more quickly and creates more net jobs per enterprise than the Canadian-born population, according to a study by the Business Development Bank of Canada (BDC).
Approximately 25% of Canada's population growth comes from immigration, and immigration accounts for almost 100% of Canada's labor force growth!