Missing hajj this year, Maryland Muslim resident Mona Eldadah was determined to create a mini-hajj model that connects the community and brings them together in a safe way.
Eldadah was all set to go to hajj pilgrimage this year until the coronavirus pandemic forced Saudi Arabia to cancel the hajj for international pilgrims.
Feeling disappointed, Eldadah, the creative director of the Next Wave Muslim Initiative, a group that meets in community centers in Montgomery County, wanted to offer Muslims a touch of the hajj experience at home.
"We wondered, how could we create something that could still have the meaning and connection and bring in the community in a safe way?" she told DCIST.
So she came up with the following: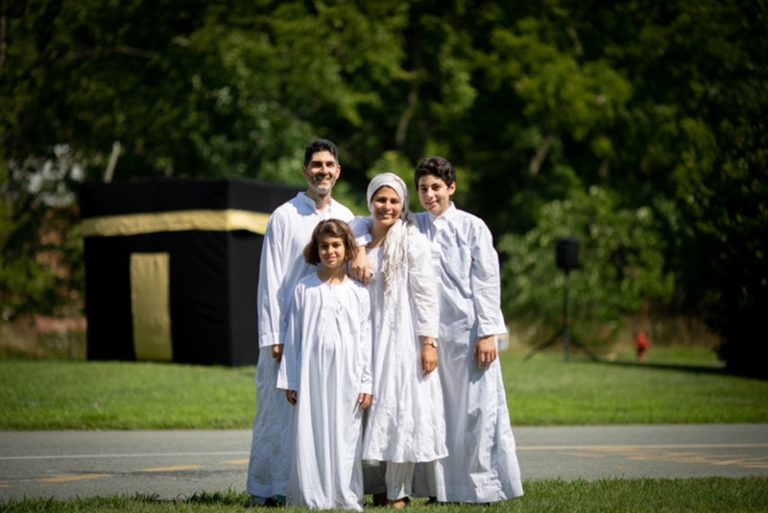 📚 Read Also: Could Virtual Hajj Provide Alternative Experience for Muslims?
Hajj Model
Four months into the pandemic, Muslim parents, like the rest of the region, were hungry for new ways to entertain their children.
Therefore, she created home-made Ka`bah model in a drive-thru track so that families could pull in and follow stations symbolizing all the rites they were missing from hajj.
As part of the hajj rituals, Muslims collect stones and hurl them at three pillars to stone the devil.
Also, the visitors to the drive-thru Hajj received plastic bags of pebbles as they approached a "pillar" of bricks Eldadah built out of cardboard boxes which she marked the traits she hoped visitors would drive out of themselves.
"We've put things like racism, and prejudice, and jealousy, and things we want to rid our hearts from, and we are stoning those things," Eldadah said.
Grateful Visitors
Muslim parents found the event an excellent way to entertain their children while educating them about the hajj rituals.
"It definitely feels much more safe when we're in a car, not close to a bunch of people," said Faisal Khan, 41, drove with his son Yaseen, who is 6.
Silver Spring resident Fatimeh Asi, 38, shared similar feelings, saying that driving with her three daughters was "magical."
"It really felt like I went through each of the steps and experienced it in some way," she said.
This is not the first time for Muslims worldwide to create a hajj model for their kids.
In 2017, thousands of Malaysian children took part in a practice run for the Muslim Pilgrimage, walking round a model of the holy Kaa`ba in Makkah.
The "Little Hajj" event was attended by about 4,000 six year olds, dressed in white robes and carrying green bags.