In another story of success for Muslim women, Lori Saroya took oath of office yesterday t as the first Muslim to serve on the Blaine City Council.
Saroya won a special election in November 2022 after a hard-fought campaign tainted with Islamophobic attacks.
With this new role, she will represent the First Ward in the southern part of for two years.
"I am excited to get started," said Saroya, 41, an 18-year Blaine resident who lives with her husband, Kashif, and three children, Star Tribune reported. "There is so much to do."
📚 Read Also: Aisha Becomes 1st Muslim, Afghan American Elected to Calif. Senate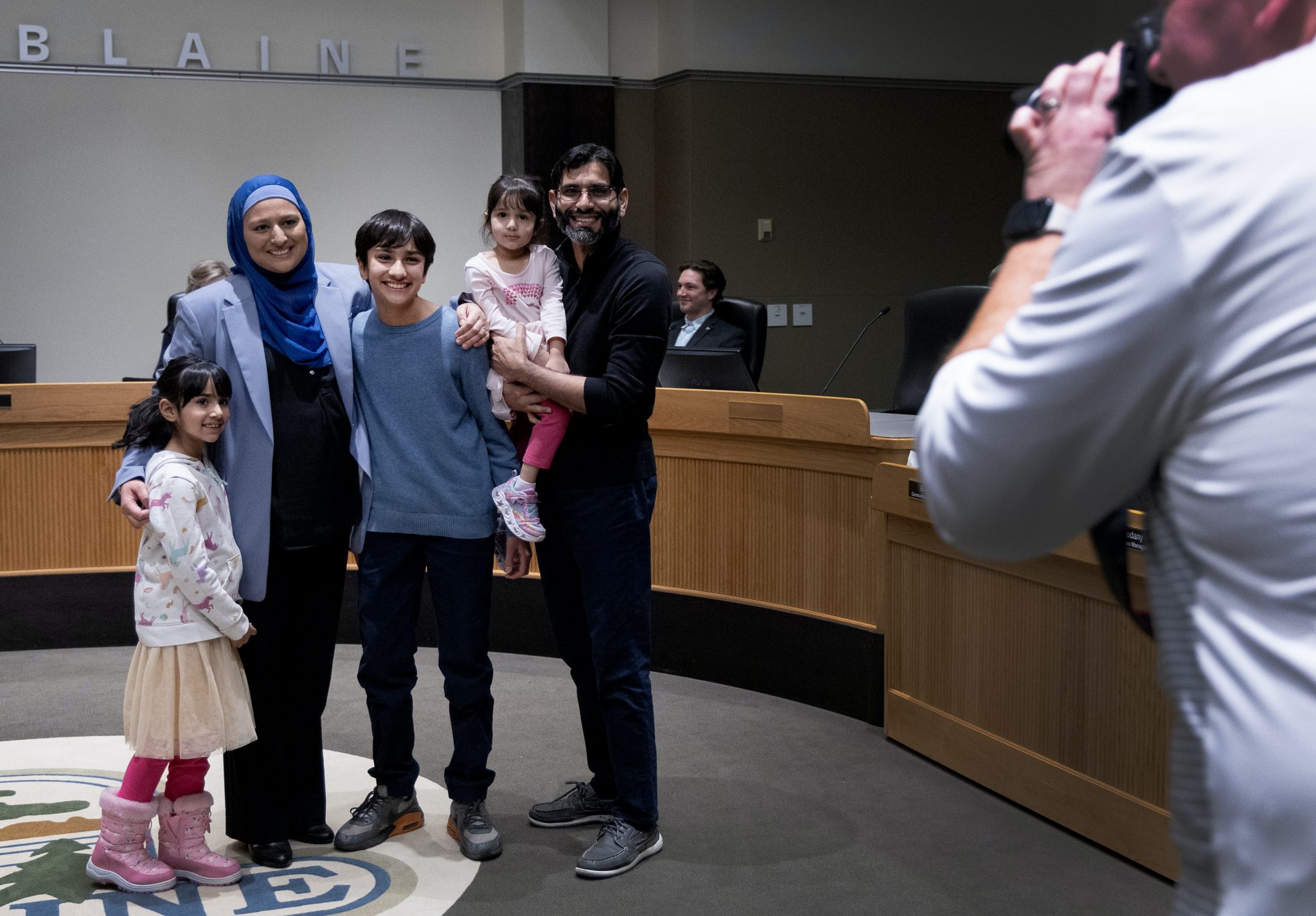 Her top priorities are to create a safe community for kids, address bullying, and crime.
"We keep seeing and hearing about it, but we are not really talking about it," said Saroya, who worked with groups that successfully advocated for the state's anti-bullying law.
Saroya works as the Vice-Chair of the Anoka County DFL and serves on the Blaine Charter Commission.
Previously, she served on the Minnesota Judicial Branch Committee for Equality and Justice, St. Paul Human Rights and Equal Economic Opportunity Commission, Minnesota Council of Nonprofits Board of Directors, and the Alumni Board of Mitchell Hamline School of Law.
Her awards and recognitions include a US Congressional Tribute, St. Catherine University Alumni Award and the Minnesota Governor's Distinguished Service Award.
📚 Read Also: US Midterm: Civil Rights Groups Celebrate Muslim Historic Wins
US Muslims made history in 2022 midterm elections, with many of them winning seats for the first time across the country.
A total number of 82 local, state legislative, statewide, judicial, and federal American Muslim electoral won in yesterday's midterm election.