TORONTO – A growing number of Toronto steak houses are adding halal meals to their list to accommodate the growing number of Canadian Muslim community.
"Now suppliers are providing larger primary cuts of halal meat, so we are doing the aging and butchering ourselves," Bob Bermann, the project manager of Barberian's Steak House in Toronto, told The Globe & Mail on Monday, March 27.
According to the National Household Survey, double the number of that of 2001, there were more than a million Muslims in Canada in 2011.
Though halal steak only represents 1 per cent of the restaurant sales, Barberian's is happy to accommodate customers of all faiths, including Muslims.
"We are getting hand-selected Canadian Prime – the highest grade," Bermann said.
"We can have butchery which allows us the flexibility for people who drop in. [People who want halal] don't have to just order the fish."
While some restaurants were adding the halal option to their menus to accommodate Muslims, some were using halal food for its quality.
Toronto chef Cory Vitiello is one of them. When he was sourcing chicken for his chain of fast-casual restaurants, Flock, the best-tasting meat turned out to be halal.
"We chose this chicken based on its quality – the way it tastes, the integrity with which the farmers produce and raise it," he said.
"We chose our chicken before learning it was halal." While the fried chicken at his Harbord Street location is not halal, all the birds used for Flock's rotisserie chicken are halal-certified.
Salima Jivraj, the founder of Toronto's Halal Food Festival, said that halal is similar to kosher with slight differences.
"When it comes to the halal method of slaughter, it is very similar to kosher, but the difference is that you don't need a spiritual leader to do the slaughter. You have a slaughterman who is a practicing Muslim," said Jivraj, who is also the editor-in-chief of Halal Foodie, an online directory of halal restaurants in Toronto.
"They pray before the slaughter, which involves saying that we're sacrificing the animal in God's name, and the animal has to be cut a certain way. There has to be the least amount of stress for the animal as possible."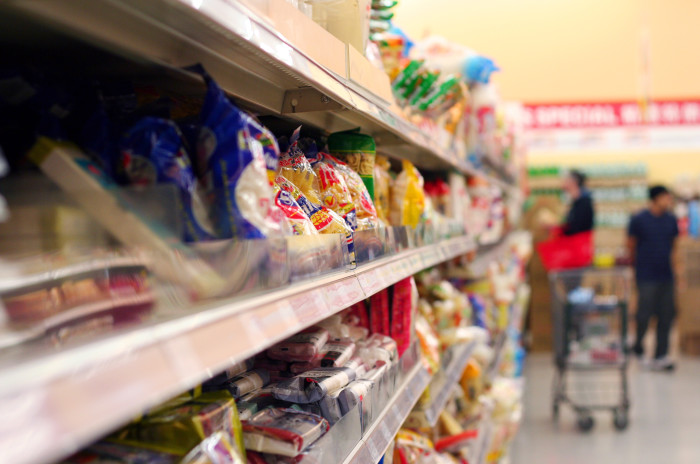 Inclusive Canada
Jivraj praised such moves to add halal to the menus, saying this confirms Canada's successful inclusiveness.
"Restaurants that are interested in halal come from great intentions, born out of the inclusiveness that Canada is known for and that I love," Jivraj said.
"But how do you know that all the staff and servers are aware of the halal requirements? Suppliers could change, and if the server isn't aware, they may think they're serving halal but they're not."
"On the flip side, I personally think it's great that restaurants and people who are not Muslim are so interested," she said.
"In the long run, it is better for the community to have access to different options."
The concept of halal, — meaning permissible in Arabic — has traditionally been applied to food.
Muslims should only eat meat from livestock slaughtered by a sharp knife from their necks, and the name of Allah, the Arabic word for God, must be mentioned.
Now other goods and services can also be certified as halal, including cosmetics, clothing, pharmaceuticals and financial services.
Halal food is consumed not only by 1.5 billion Muslims around the world, but also by at least 500 million non-Muslims in the $2 billion global industry.