Bright-eyed and ambitious young model, Verinique Cooper looks up at me behind the camera during her latest photoshoot session. She smiles slightly, as she leans in for a soft pose. Her beautiful black hijab drapes gracefully over her lean shoulders and she carries a notable look of confidence on her face.
"I have participated in three Sealed Nectar fashion shows and it has always been a great experience," Verinique Cooper told AboutIslam.net.
"The fashions are top-notch and the model coordinators are very knowledgeable about the art of fashion. It is amazing to have such a production to highlight Modest Fashion for the Muslim Woman."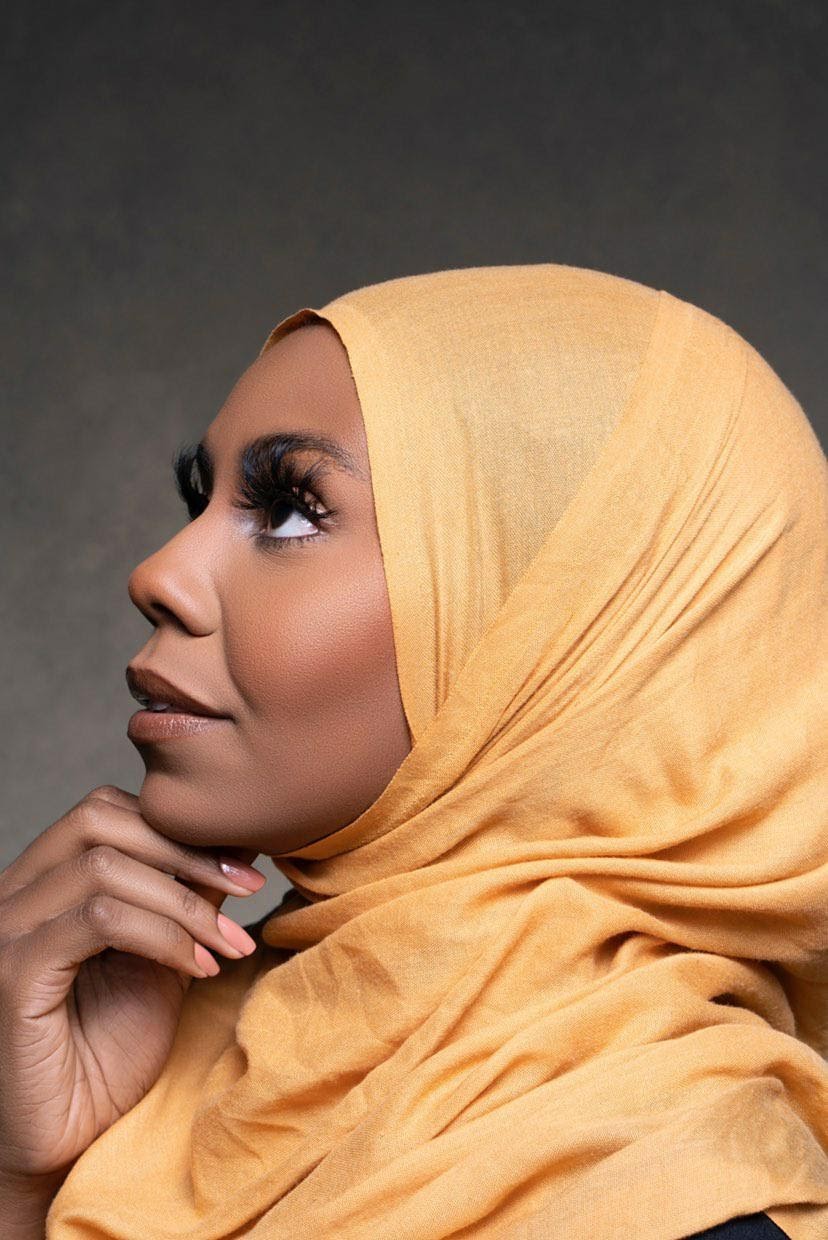 The 34th annual Sealed Nectar Fashion Show will be held during the third weekend of April in Atlanta, Georgia.
This year's theme will focus on highlighting the inspirational and historical contributions of Muslim women throughout history.
Going beyond fashion, the 2020 event will feature an award ceremony to highlight the accomplishments and contributions of local Muslim women.
As matters of representation continue to gain the traction they have long needed, Muslim-helmed designers and models are thriving around the world.
Leaders of the Sealed Nectar Fashion Show aim to shatter damaging stereotypes about Muslim women in the United States and beyond.
Fashion serves as a critical agent of social change and religious expression for Muslim women all around the world. Muslim women have long impacted the world of fashion by shifting modern and mainstream perspectives towards modest fashion.
According to Newsweek and a statement provided by curator Jill D'Alessandro, "Fashion is at its best when it both adapts to the needs of society and reflects its social and political undercurrents. It is in this transformative moment where we now find modest fashion."
Empowering Women
Naimah Abdullah Wells is the Coordinator for the Sealed Nectar Fashion show and works diligently to deliver a message of empowerment and vision through the art of fashion each and every year.
"Women have always been change agents. We are mothers, sisters, businesswomen, doctors, lawyers, domestic home engineers, entrepreneurs, scientists, politicians, and the list goes on," Naimah stated on the Sealed Nectar Fashion Show website.
"As we each have a place in the world, we vibrantly display ourselves to the world through fashion, consciously and unconsciously. This year's theme, "Notable Women, will reflect various women in history that inspire us and move us to greater heights.
"Our legacy as a fashion community began more than 80 years ago and we are continuing to REMAKE THE WORLD."
Modest Fashion is about trend-setting and shifting the current culture, which is imperative for Muslim women living in America.
Muslim women are hyper-aware of the intentional silencing of their stories and contributions around the globe. The modest fashion movement, which has now advanced to a 250 billion dollar industry, has created an avenue for Muslim women to tell their own stories and reclaim their narratives.
There is empowerment in choosing how you show up in the world, especially if it goes against current social norms and societal trends.
It feels liberating to be who you are and stand by your values. As for models such as Verinique Cooper, platforms such as the Sealed Nectar Fashion Show provide a space for her to pursue her passion without compromising her core Islamic principles and values.
The Sealed Nectar Fashion Show will be held on April 17th – 19th at The Atlanta Masjid of Al-Islam.