MAKKAH – The circumambulation area (known in Arabic as mataf) surrounding the Kaa`bah in the Grand Mosque will be reopened to worshipers on March 27 after completing the restoration of the Zamzam Well.
"The project was carried out by more than 250 engineers, technicians, and laborers, supported by 11 cranes under the supervision of Makkah province in coordination with the Saudi Ministry of Finance," Abdul Rahman as-Sudais, the Imam of the Grand Mosque and the President of the General Presidency for the Affairs of the Two Holy Mosques told the Saudi Press Agency on Sunday.
There have been restrictions put in place by the authorities, allowing entry to the mataf to Umrah pilgrims only ever since October 2017 due to the five-month renovation project of Zamzam Well.
The pilgrims were also allowed only when they first reached the Grand Mosque to perform Umrah. After completion of Umrah, pilgrims were allowed to perform tawaf from the terrace, not mataf.
Work continued round the clock to build five Zamzam water transits inside the Grand Mosque complex as part of a project to allow worshipers access to the historic well.
The project also involved upgrading the system for storing, pumping and distributing the holy water while ensuring cleanliness and safety.
The authorities have already planned and announced earlier that the construction work would be completed before the holy month of Ramadan – when more than eight million Muslims from all over the world visit the Makkah Haram for Umrah.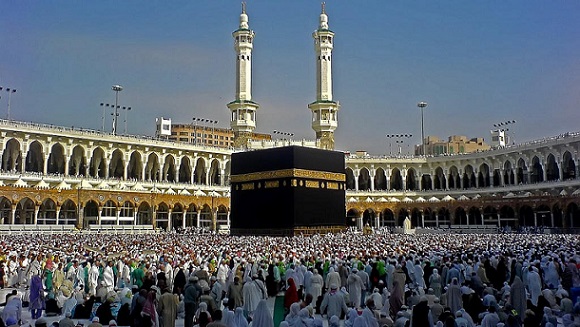 The Grand Mosque of Makkah aka Makkah Haram is the largest mosque in the World. Its holiness is derived from surrounding the Kaaba which is Islam's Qiblah.
One of the Five Pillars of Islam requires every abled Muslim to perform the Ḥajj aka pilgrimage to Kaaba at least once in their lifetime.
Beside Zamzam Water Well, the Grand Mosque includes several important significant sites, including the Black Stone, Station of Abraham, as well as Safa and Marwa.
The Grand Mosque is always open, regardless of date or time. It has gone under many major renovations by various prophets and rulers throughout the centuries.