Affected by COVID-19 lockdown, the daughter of the owner of East London's oldest halal restaurant sent a desperate message on Twitter urging people for support.
"Not one to do this," wrote Mehnaz Mahaboob, "but my dad owns the oldest Indian restaurant in east London and has been struggling with customers, so please show some love! If you're in Aldgate, come and have a curry, I'm biased, but it's the best!"
She included parallel images of both her father and grandfather seated in the restaurant over the decades.
📚 Read Also: Halal Is Clear & Haram Is Clear: Roadmap for Pure Heart
Her tweet went viral, earning more than 40,000 interactions on Twitter, and for a few glorious weeks Halal Restaurant was packed.
Advertisement


Advertise on AboutIslam
"It really worked. There were people waiting outside the door because of the tweet. We had to turn people away for dinner, which is something we never had before," said Mahaboob Narangoli, Mehnaz's father and the current owner of Halal Restaurant, Religion News reported.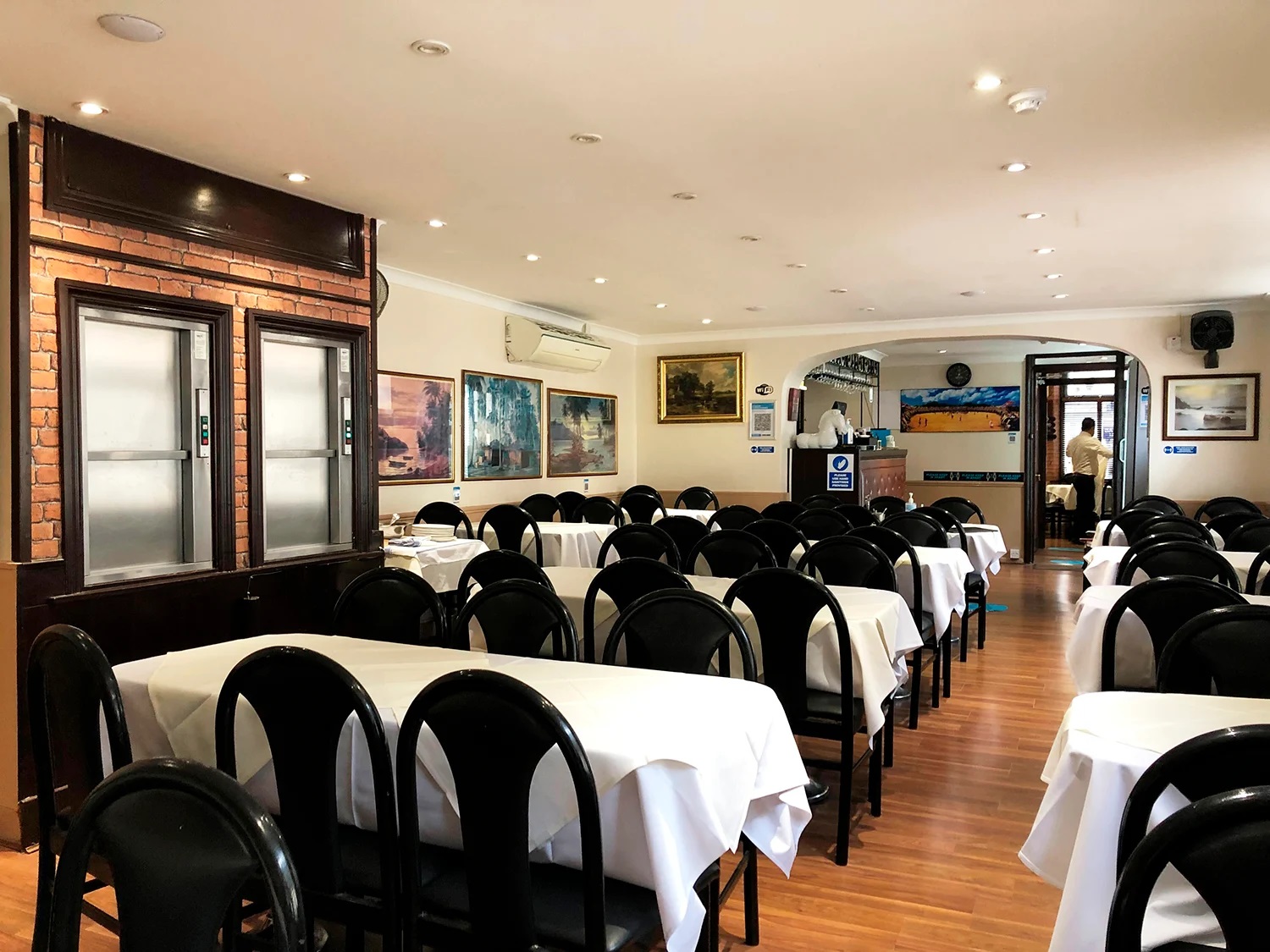 Decades of Serving London
Halal Restaurant first opened in 1939 to serve the needs of Muslims in the maritime industry.
After COVID-19 outbreak in 2020, the restaurant was forced to rely on delivery and takeaway orders.
The brief boom that followed Mehnaz tweet brought in enough to keep the business afloat through a second pandemic lockdown in the UK, when the restaurant had to again close its doors for seven months.
"We have many customers who have been coming here even before my father took over. We just had someone in today who has been eating here since the 1960s," said Narangoli.
Surviving the Blitz and the labor tumult of the 1970s, Narangoli is only cautiously optimistic about the long-term viability of the restaurant.
"Let's see if things start to get better soon. We really hope the workers start coming to work again in the city (of London); that is when things can really turn around," said Narangoli.
COVID-19 pandemic has wreaked havoc on many businesses and restaurants.
In Washington DC, people launched a GoFundMe campaign to support a Kebab restaurant that has been offering free meals to homeless on a daily basis for the past few years.