The owner of a Kebab restaurant in Washington DC has been offering free meals to homeless on a daily basis for the past few years, opening doors for an audience that's rarely welcome in elegant eateries.
Kazi Mannan owns Sakina House Grill restaurant located a few blocks from the White House and one of the many places in Washington DC inhabited by the homeless.
Before the COVID-19 pandemic, the Sakina Halal Grill offered meals to business men and women side by side with the homeless.
📚 Read Also: Muslim Restaurant Feeds Homeless People in D.C. Everyday
That's because Kazi made a promise: anyone who needs a meal, even if they can't pay for it, is welcome.
"I prayed to God that if I ever have a restaurant, I will announce on the first day that I will bring in the homeless people," Kazi told ABC 8.
"You can come in hundreds, I will never say no… you're welcome to eat free with respect and dignity. We will treat you the same."
After the COVID-19 pandemic, the generous now needs help himself to keep his business afloat.
A GoFundMe page created on November 11 on behalf of the restaurant says, "We are underwater and looking to survive this season so the doors do not close on Sakina Halal Grill."
Kazi supported flood the fundraiser with donations raising an impressive $282,490 in less than a week.
On November 16th, Kazi posted a message of thanks to his supporters.
"Dear family and friends, Thank you for getting us out of water. We appreciate every share, donation, and prayer. God bless you, Washington dc, and our mission," he wrote.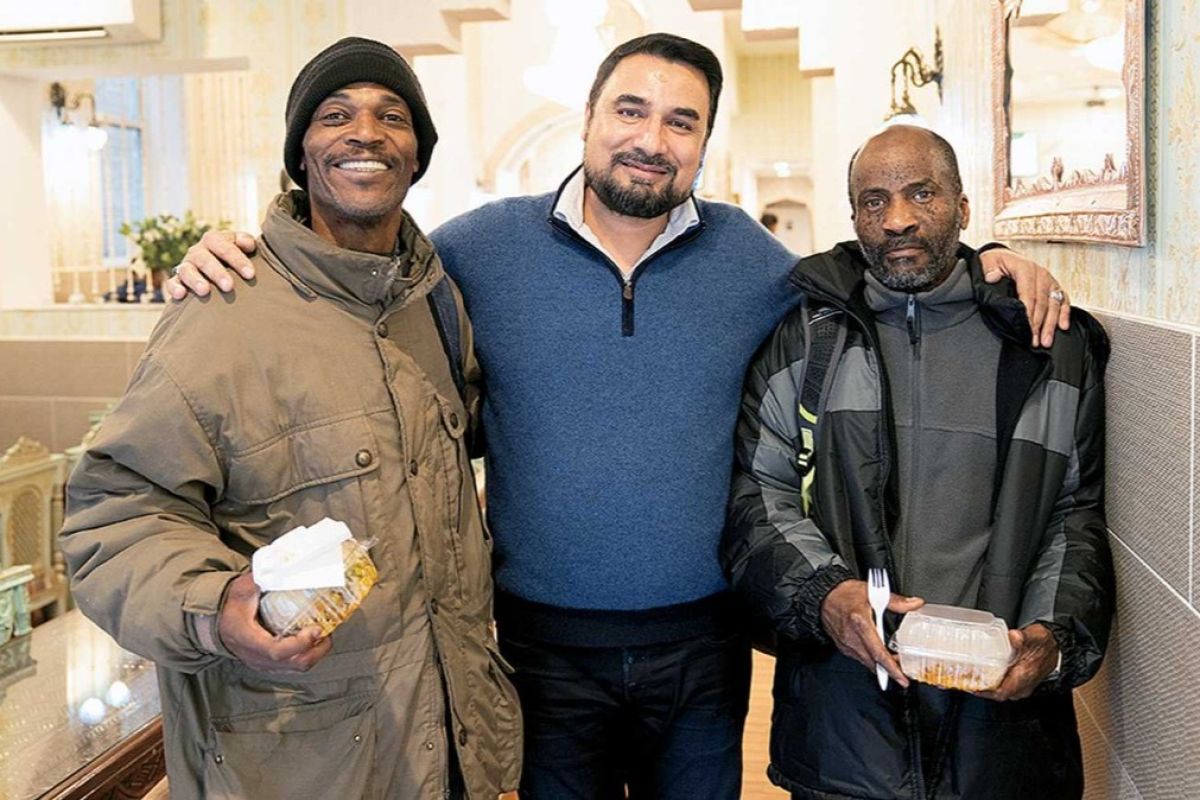 Special Mission
Kazi's owns his mission to his mother who used to deliver food to her neighbors in Pakistan even though their supply was very limited.
"My mother, I really greatly appreciate how she taught us in our upbringing to thank God, that was the attitude," said Kazi.
"That was her way of worshipping God," he added.
After five years of feeding homeless, Kazi estimates he feeds 16,000 people in need each year.
"No matter what power you have, what job you have. If you just think about other humans… lay on your back and think about how God wanted us to love each other."
"If you want to worship God, you have to show kindness to his creation," said Kazi. "He created us to treat each other with kindness and love… worship is not just you isolate yourself in the temple, mosque, church where you just sit and do worship. Worship is a lot of action that you do in your life."
In Islam, catering for the needs of those underprivileged is a duty and obligation.
Allah Almighty says:
{And they give food in spite of love for it (or for the love of Him, i.e. Allah) to the needy, the orphan, and the captive. [Saying], "We feed you only for the countenance of Allah . We wish not from you reward or gratitude. Indeed, We fear from our Lord a Day austere and distressful."} (Al-Insan 76:8-10)
A man asked the Messenger of Allah (peace be upon him): "Which act in Islam is the best?" He (PBUH) replied, "To give food, and to greet everyone, whether you know or you do not."